Blogs have come a long, long, way in the past 2-3 years, with hundreds of advancements to how they look and feel as well as how they perform on different devices.
With internet marketing growing at exponential rates, why do so many blogs look like they came from the day the internet was invented?
There's no reason that anybody's website should look like it hasn't been updated since 2005. There are a few very simple things that you can do on your blog that will ultimately increase your user experience and retention, modernize your entire website, and give you the credibility that you need to sell more products.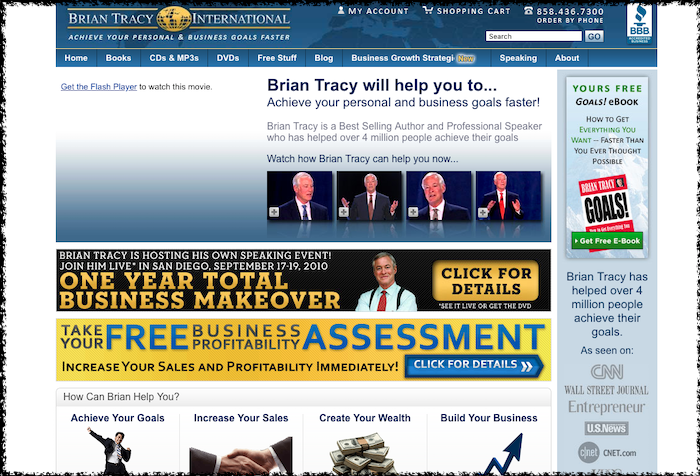 Briantracy.com in 2005.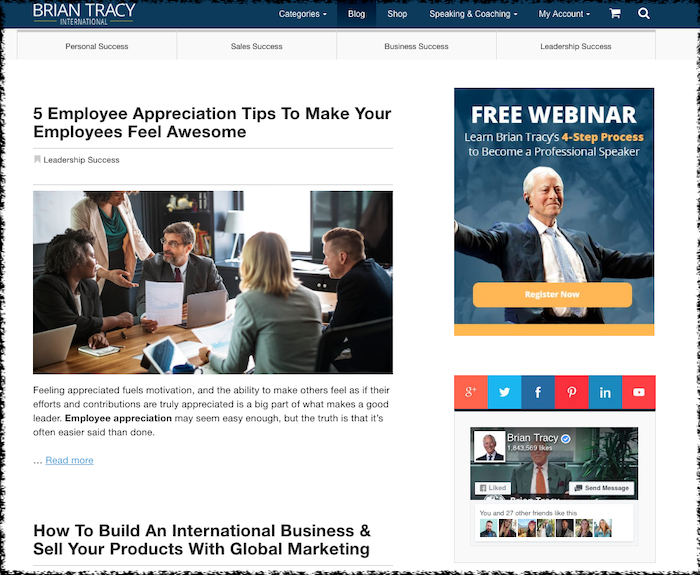 Briantracy.com in 2018.
Here are 7 blogging tips to help bring your blog into 2019 and beyond.
1. Optimize for Mobile
Optimizing your blog for mobile is probably the single most important thing that you can do for your website. With over 50% of all web traffic taking place on a mobile device, you need to be sure that it looks good on any device or desktop.
In fact, if your website isn't optimized for mobile, Google will actually punish you in your rankings. You may actually see your traffic drop because of it.
Think about how your site looks on a phone…
Is your text readable?
Is there enough white space in between your paragraphs so that people can scroll and read easily?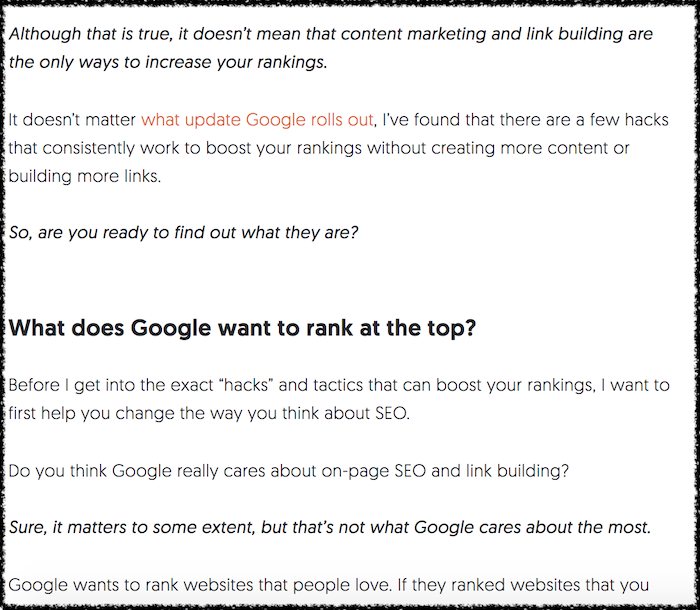 Are you making effective use of white space?
All of these things affect your mobile usability.
When you are optimizing your site for mobile, also consider Google AMP to speed up your webpage load time and give your search rankings a little boost.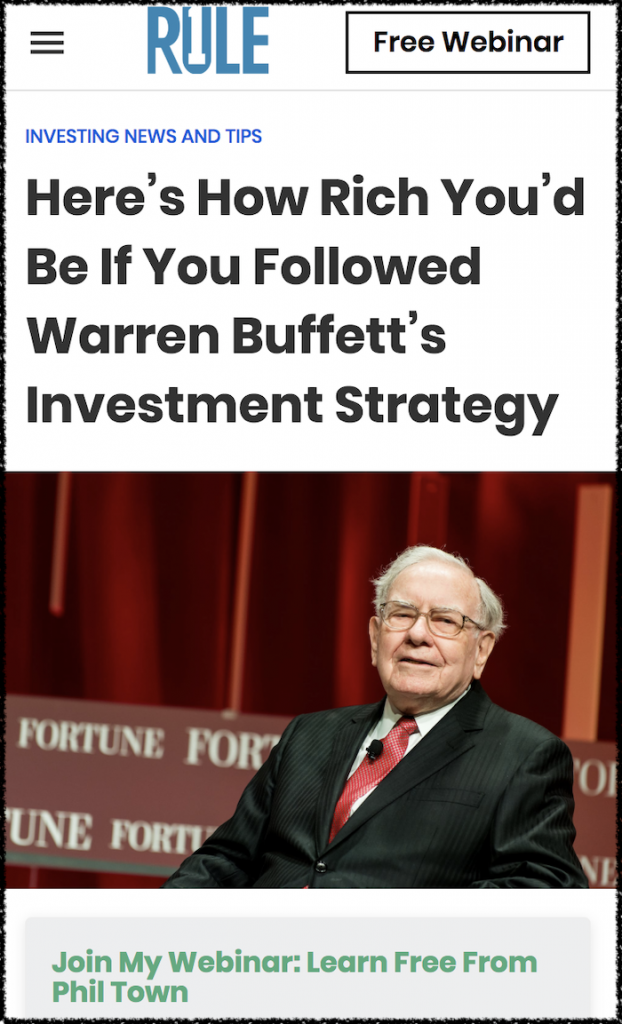 Google AMP speeds up your pages on mobile and looks great!
2. Lose the Sidebar
If you go to nearly any blog, you'll see a sidebar, filled with opt-in banners and offers. It seems to be the norm on blogs to have a sidebar on the right-hand side…
Even though nobody is using your blog sidebar.
Take a look at this chart: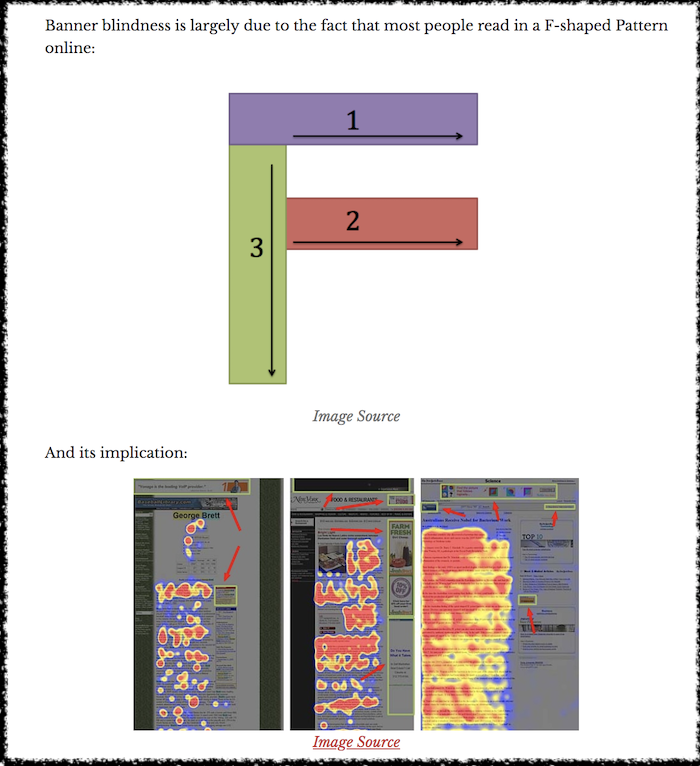 Internet users are trained by this point to not even pay attention to your sidebar.
It's called "Banner Blindness". And no, a pair of prescription glasses won't fix this one.
Another problem with sidebars is that on mobile devices they load underneath the content. That means most of the mobile visitors to your site (over 50%) never even see those banners.
Try using more creative ways to display your banners. Marie Forleo does a great job of displaying banners on her blog that catch your eye, don't take up space, and load in a manner that you'd still see them on a mobile device.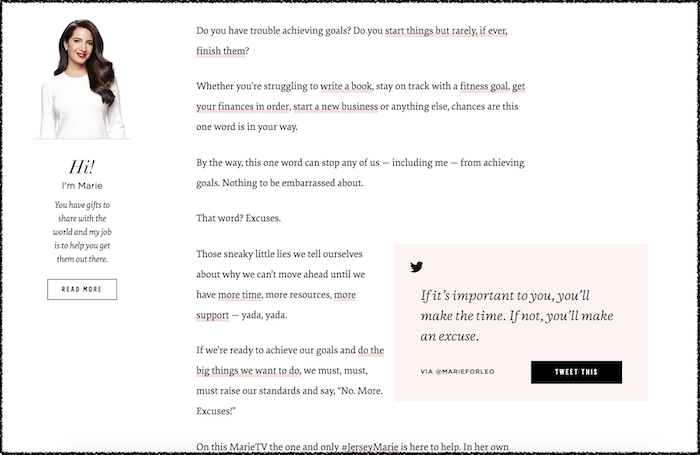 Another idea is simply to use banners inline with your content. You'll get many more opt-ins by doing it that way.
If you're not ready to part with your sidebar just yet, that's ok. Heck, we still have one. But just remember that it's probably not doing much for you.
3. Use Headers Properly
What is a header?
In the backend editor of your blog, you may have seen different formatting options for H1, H2, H3, H4 and chose the one that looked the best. That's the wrong way to use these tags, although most people use headers in this way.
Headers are meant to give your blog a hierarchy.
H1 is the title of your blog.
H2 is a main section. Think of them as a chapter in a book.
H3 supports your H2. Think of them like sections in a chapter.
And so on…
Don't use bold text to separate the main sections of your blog. Use your headers, and use them well.
4. Blogs Should be Longer
It used to be that the more pages you had on a website, the better. People used to pump out 200-500 word "blog posts" in hopes of ranking high on Google because their site had more pages than any other.
This could not be further from the truth today. With so many pages on the internet, Google will often prioritize the ones with the most RELEVANT information on a subject.
In general, this means longer content.
Try to write blogs that cover entire subjects that are between 1,000 and 2,000 words.
5. Add Video Content to Blog Posts
Videos are proven to be more engaging forms of content. If you have filmed any videos that relate to the subject in your blog post, embed it into your post!
If you don't have any videos, feel free to embed one from someone else. YouTube is made for sharing videos.
6. Keep it Organized
Organize your blog with proper categories and category tags.
Don't set categories based on random things. Plan them out, set them, and use them forever. All of your content should fit into one of your preset categories. This will provide for robust, content filled, category sections in your blog that people visit. All blog categories should lead to a relevant product if they don't reconsider why you're writing about it.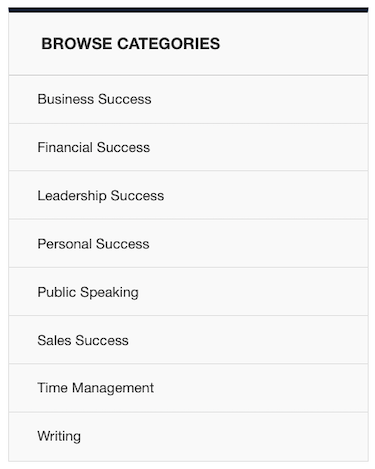 When it comes to blog categories, set it and forget it.
7. Make it Evergreen
Finally, make your content relevant forever. Update your blog with new statistics as they become available.
Keep your years current on all of your posts. Google loves recency.
Keep your offers new or evergreen. If an offer ends, change it in the post as well.
Is your blog still caught in 2005? Let us know in the comments. If you want to learn more blogging tips sign up for our newsletter below.