Building a loyal social media following is a four-step formula that we call "The 4Cs".
The 4Cs are the four pillars of creating a social media fan base and how Brandetize organically grows our influencer's platforms.
The 4Cs of the four-step formula are:
Create a Community
Create Connection
Create Consistency
Celebrate Your Fans
The social media influencers who are selling-out products, webinars, and in-person events are the influencers who are capitalizing on the 4Cs. If you can create a community, connection, and consistency around your content—you can become a six-figure or seven-figure influencer.
If you highlight your fans and let them take the spotlight, you create a domino effect of new fans ready for their moment to shine.
At Brandetize, we've helped online businesses build their customer base, brand themselves, and monetize for eighteen years. We use analytic-based strategies and the latest marketing trends to grow our client's online presence and get them more conversions.
Here's what you can start doing today to steal our strategy.
1. Create a Community
Business social media accounts that fail in 2019 have forgotten the point of the platform. Social media platforms are social. They're a place where people go to spend time around like-minded people they don't have access to in their day-to-day lives.
What would happen if your Facebook page, Instagram profile, or LinkedIn group was the headquarters for like-minded people to hang out?
You'd create a direct line of access to your customer.
How do You Create a Community?
Create a Name for Your Members
For example, Phil Town calls his community "Phil's Rulers", Jack Canfield's fans are "Jack's Bootcampers", and Brian Tracy refers to his community as "Brian's Millionaires".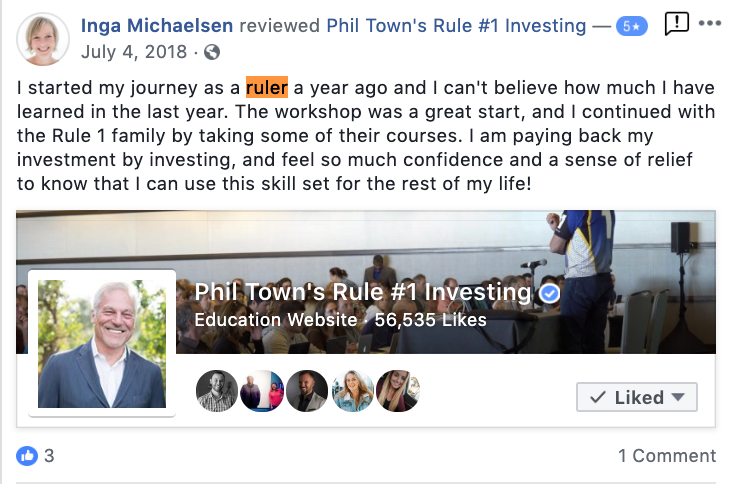 Phil's followers are called "RULERS".
Make Them a Family
Share your highs and your lows and encourage your family to do the same. This encourages the community to help, learn, and get to know each other.
Don't ask for shares if you're not willing to share the stories and content of others.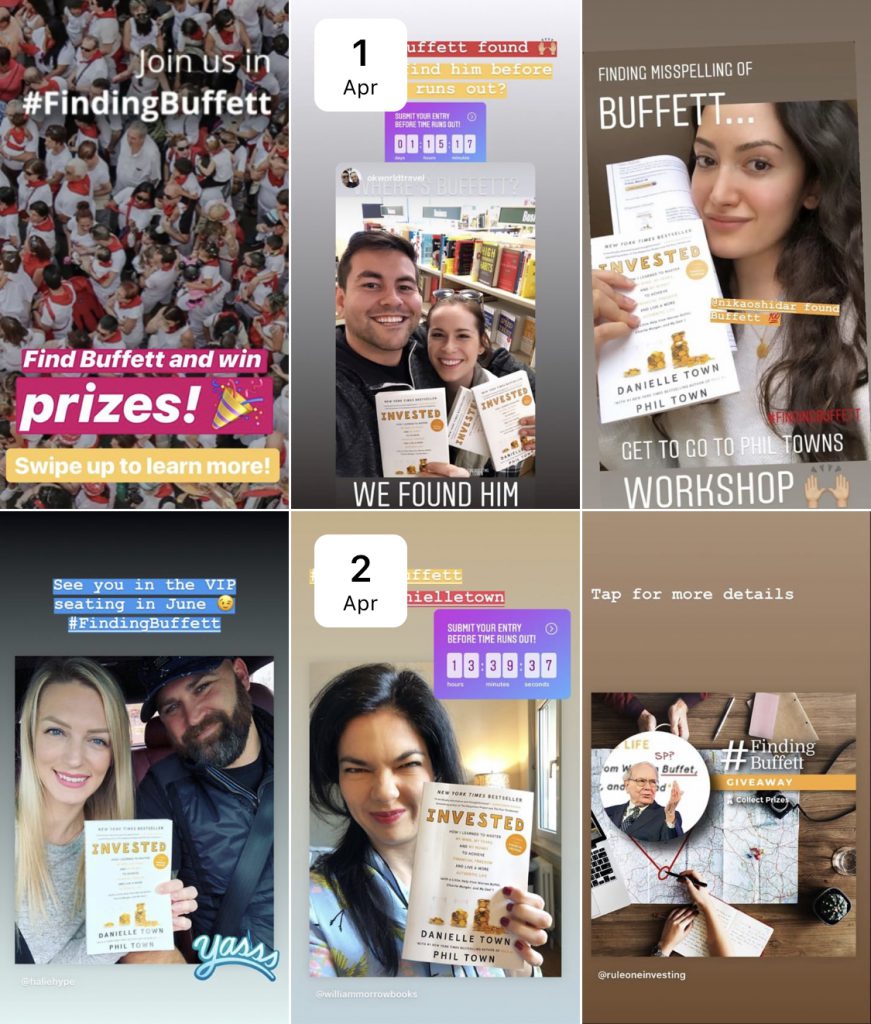 Give more than you take. Support your following by sharing their successes.
Share your community's wins and content from other top influencers in your industry. This creates a community and makes your fans feel seen. Sharing content from other influencers showcases your knowledge of what's going on in your industry and makes you a thought leader.
Give Them Ownership and Make Them Feel Involved
Don't talk at your audience, talk with them.
If you're not having daily conversations with your followers, you're not creating a community. You're just posting content. Content is great, but content alone doesn't create six-figure product launches—communities do.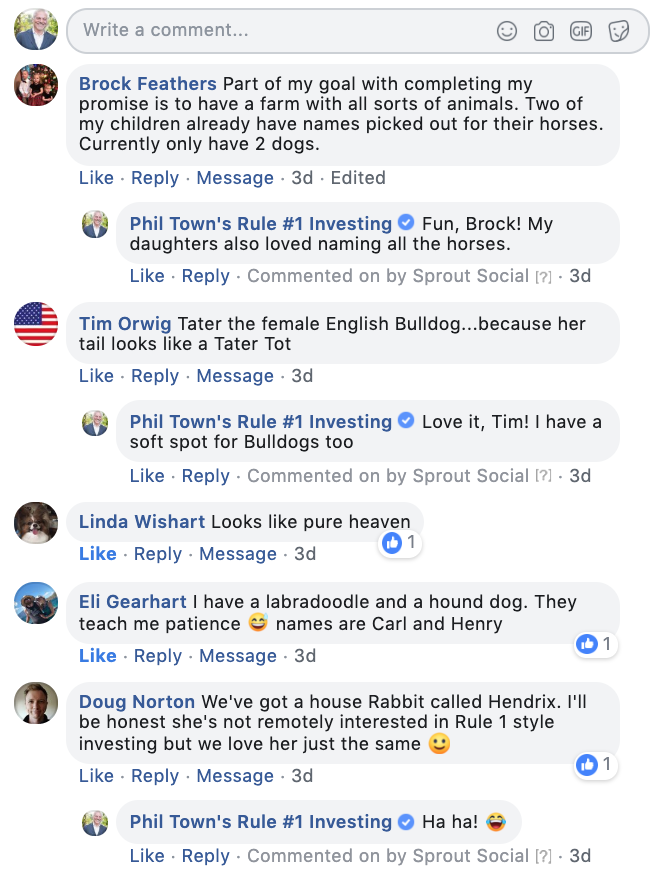 Phil is real with his followers. Be authentic.
Spend thirty minutes a day interacting with your following. A time hack is to use audio messages or video recordings to respond faster.
2. Create Connection
Once you have a community, you want to encourage the community to keep interacting with you.
Every entrepreneur, author, influencer, etc. is a magnet that pulls people in.
For example, Brian Tracy pulls people in by showing them how to become a millionaire. Tony Robbins pulls people in by hyping them up and putting them in a place where they take ownership of their life.
What is Your Magnet?
Your magnet is what draws people into your content and establishes you as an authority in the field.
From there, your transparency keeps them hooked. Share your greatness, your hardships, and your fears so your community can see themselves in you. If they relate to you on this level, they become long-term fans of you and your products.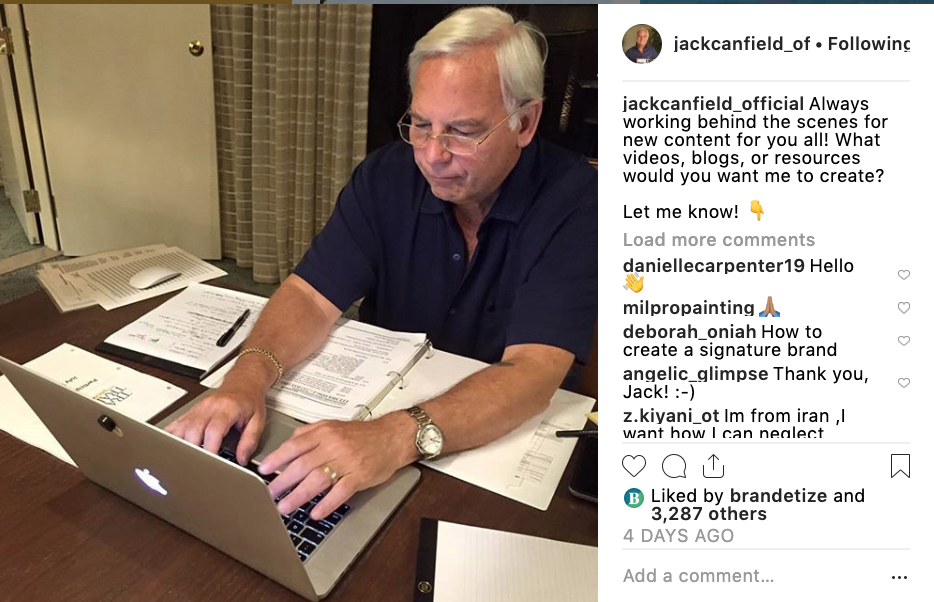 Give your followers an inside view of what your life is like.
3. Create Consistency
Your magnet is going to establish the foundation of your content. When someone visits your page, what do they learn about you?
Your content should reveal your goals, your aspirations, and how you are helping the people in your community.
This means that your content is predictable, in a positive way. It's not repetitive content that says the same thing the same way. Instead, you say the same thing in a different way every day.
This influencer identity builds trust with your community and will get you to the point where people will share your content before consuming the entire article, video, interview, or podcast episode.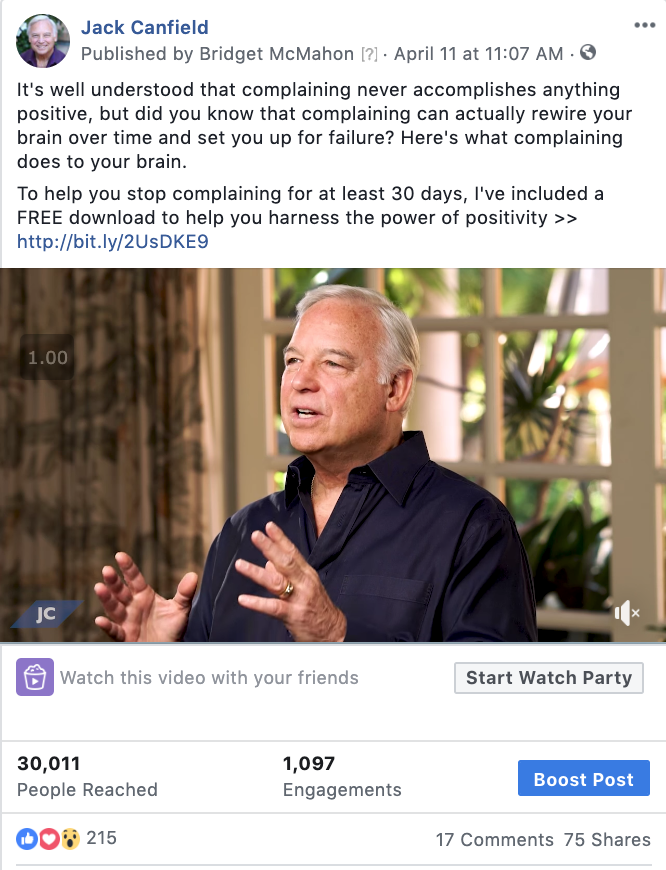 Predictable content in a positive way is the key to consistency.
4. Celebrate Your Fans
Your die-hard fans shouldn't be left at the wayside. If you lift your fans up and show them to your community, other community members will be motivated to become one of those fans. How do they get acknowledged as a fan?
By liking, commenting, and sharing your content. If they interact with your content on a regular basis, you need to acknowledge them.
Always thank your fans.
You can engage your top fans on Facebook, Instagram, Twitter, or LinkedIn by giving them access to exclusive content.
For example, if they share five posts in a week, they get a link to your free PDF. If they share ten posts in a week, they get your ebook.
If you have a Facebook group or a LinkedIn group, you can shout out your top fans inside of the group. If your online presence is on Instagram, you can give top fans exclusive access to be a "Close Friend". You can send them private messages, give them first access to new products, and give away freebies.
3 Ways To Celebrate Your Fans
"Top Fans" on Facebook
"Top Contributors" in Facebook Groups
"Close Friends" on Instagram
As the headquarters of your community, you are only as strong as the individuals inside. If you can build a strong foundation of like-minded people who want to learn from your free and paid content, you can create a profitable online business.
This is how Brandetize grows online businesses' brands. We cultivate a loyal fan base that interacts with our client's content regularly. The end goal is to create a fan base that becomes brand ambassadors for our clients' brand who spread their message by sharing our influencer's content.
If you're ready to create a community, upgrade your content using these awesome marketing resources!