When you think about your favorite brands, what comes to mind first?
Maybe their colorful logo pops into your head. Perhaps you think about the witty, irreverent tone of voice they use on social media. Or maybe you love how well their marketing content reflects their brand values.
These are all pieces of a brand's identity. And if you want to stand out to potential customers, it's essential for you to create your own.
Having a strong brand identity is important because it boosts sales and loyalty. It can take a lot of work to figure out your brand's visual language. You may need to work with a graphic designer, create a style guide, and figure out what unique elements will leave a lasting impression on consumers of your brand.
But once you've solidified your brand identity, there's nothing that will help your company stand out more.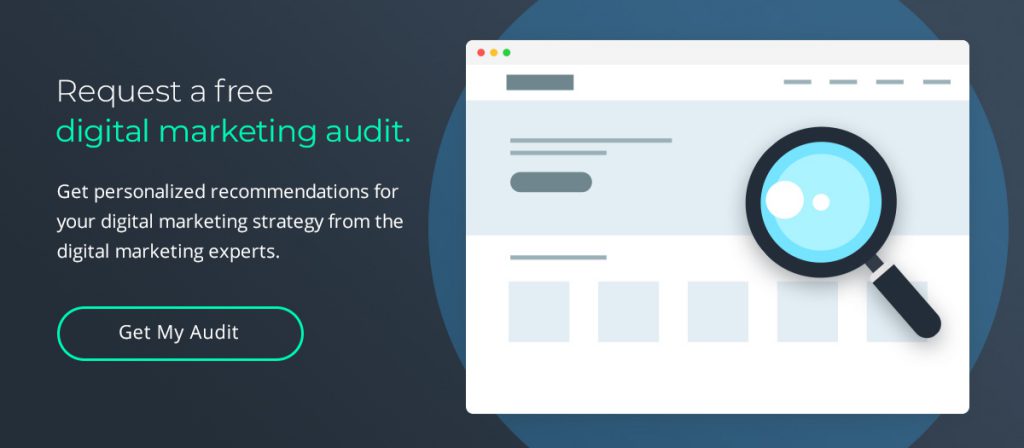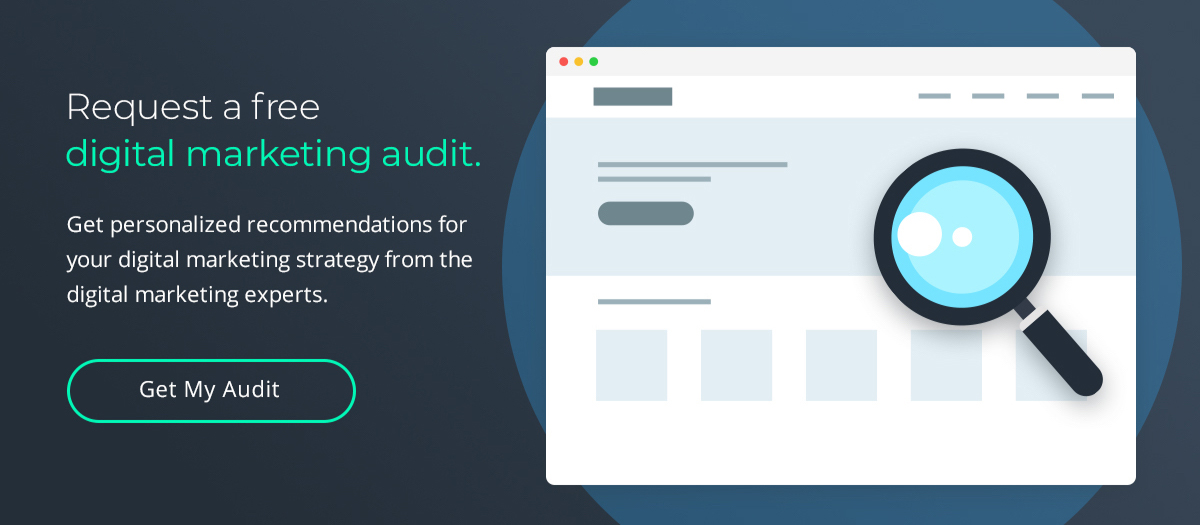 What Is A Brand Identity?
Think of your brand identity as the aura of your brand.
Essentially, your brand identity is how people see your brand–how they feel about it. This includes:
What your brand looks like (colors, fonts, logo, imagery, and other visual elements)
How do you communicate on behalf of your brand
How you interact with customers
A brand's identity is composed of visual elements that help distinguish that brand in a consumer's mind.
When you have a strong brand identity, you'll be more memorable in a crowded market. And when your brand is easily recognizable, you'll enjoy more sales and increased customer loyalty.
What's not to love?
Good Brand Identity Examples
What do brand voice and brand personality look like in practice? As a successful digital marketing agency helping many entrepreneurs create a unique brand identity–one that helps sales skyrocket–we get to see the brand identity development process up close and personal. Here are a few of our favorite brands that we think have the "it factor."
Dove
Dove is a globally known brand with an impressive identity. This brand has identified its target market (women). Its traditional feminine colors reflect and appeal to this audience. Dove is also well-known for using everyday faces to represent the brand–"real people," not celebrities or too-perfect models.
Dove also embraces diversity, with a Real Beauty Pledge that says beauty is for everyone. Dove's beautiful ads–ones with real women and zero digital retouchings–do an excellent job of reflecting this core value and brand identity.
Nike
The Nike "swoosh" company logo is recognized around the world. For Nike, the brand strategy includes things like sharing the voices of minorities and women. In the company's own words, it strives to create equal playing fields for all.
On social media channels, Nike uses a tone of voice that's serious and determined yet still playful, appealing to its target audience.
Brian Tracy
Motivational speaker and author Brian Tracy has a well-developed brand that's based on a clear understanding of his audience. The visual appearance of his brand uses colors that are calming and easy on the eyes, allowing his audience to fully trust and believe in his methods.
Tracy also has a strong presence on all digital platforms, making sure to get his brand design and message gets out there into the world in a cohesive manner.
Jack Canfield
Jack Canfield is another author and speaker with an impressively consistent brand voice. For Canfield, his brand presence is consistent across all digital channels; everything is built on the solid foundation of his brand.
Canfield focuses on emphasizing the strong tie to his books and events. This gives him more credibility and authority with the public. And Canfield also has a clear understanding of his audience, which helps him pull in new customers who are attracted to his strong identity.
4 Steps to Building A Strong Brand Identity and Voice
You know what a good brand's identity looks like. Now, it's time to build your own successful brand identity that will resonate with your target audience–the people you want to reach most.
Step 1: Conduct Research
The first thing you need to do to define your company's brand identity: Get to know your target audience. Do you know what they like and what they don't? What do they respond to? When they visit your website, how did they get there–and what do they think about it? Perhaps most importantly, you need to know how your brand can help improve their lives.
You can conduct this market research for your brand strategy by conducting online surveys with your audience. Ask them the questions you want to know.
Another research method is via interviews. Or hold focus groups to see how individuals interact with your brand.
Finally, don't overlook the power of digital tools like social listening tools or analytics platforms. A social listening tool allows you to be a fly on the wall, listening to social media discussions about your brand. And analytics tools are a good way to measure search data, web traffic, and origins.
Step 2: Solidify Your Visual Identity
A big part of your brand's identity is what it looks like. To create a brand identity (including things like brand colors, logo design, typography, and other visual elements), work with a design team to hash out these elements of your brand guidelines.
Color Palette
What are your brand's core colors going to be? Defining 1-2 main colors and 1-3 accent colors makes all of your assets look clean, cohesive, and identifiable.
Keep in mind that different colors produce different emotions in viewers. For example, blue is a calming color (think about bottled water brands or Dove) while red is more exciting and might signify love (maybe your favorite lipstick). Think about how colors can help tell your brand story and evoke the response you want from your audience.
Typography
When it comes to typography, remember that less is always more. You don't want to use different fonts every time you make a graphic. Decide on one primary font for headlines, and another for body text.
Your headline font can be a little more attention-grabbing, but your body text should be easy to read. Play around with different size fonts for headers, body copy, or CTA's. Above all, make sure the fonts reflect your brand tone of voice–which we'll talk about in the next section.
Imagery
You need to use visuals in one way or another. Only 10% of people remember what they hear. Only 20% of people remember what they read. But 80% of people remember what they see. That's why your brand imagery is so important.
What will the style of your imagery be? Abstract? Dark and mysterious? Clean and corporate? Again, the most important thing is for these images to reflect your corporate identity and appeal to potential customers.
You can use visuals such as:
Stock images
Original photos
Original graphics or infographics
Screenshots
GIFs
Graphs, charts, or diagrams
Logo
Once you figure out your color palette, your font, and your imagery, the final step to a powerful brand identity is designing a logo that implements it all. Your logo will be the face of your brand–so choose wisely.
Before you jump into logo design, ask yourself and your design team these questions:
Who is your target audience?
How do your competitors represent themselves?
Can you define your company in three words?
What emotions do you feel when you think of the services your company provides to customers?
Would you describe your business as classic and timeless, or sleek and cutting-edge?
Does your company primarily do business and advertising on the web or in print media?
These will help you design a company logo that represents your brand.
Step Three: Identify Your Brand Voice
Once you've figured out your brand identity design, you're ready to figure out what you want your brand and your marketing materials to sound like. This includes things like language and tone of voice–two components that go into a great brand identity.
Language
Brand language refers to the words you use to describe your brand. There might be certain terms you do or don't want to use, such as phrases you like vs. phrases that could offend the people you're targeting.
Your language should also appeal to your target audience. A company selling to executives would need to use sophisticated language and industry jargon. If you're targeting teens, slang might be appropriate to use.
All of the details on your brand's language should go into your style guide. This way, they'll be available to all employees and freelancers.
Brand Tone
Your brand tone is about more than just your tone of voice (although that's important, too). For optimal brand recognition, think about whether you want your brand to feel:
Friendly or dry
Casual or professional
Educational or demanding
You get the idea–there are plenty of adjectives and adverbs you can use to describe your brand image and identity. Keep in mind that you want your tone to match your visual brand identity.
Step 4: Implement
Congratulations–you've built a strong foundation for your brand, and now it's time to put it into play! Implement your brand identity and voice into all of your marketing materials and marketing channels. This includes:
Emails
Ebooks, lead magnets, or pop-ups
Social media posts
Website copy
Physical materials like brochures or books
Any time you communicate with potential customers, your brand identity needs to be at the forefront. After all, that's why you've gone to all this work–to give your target audience an idea of who you are and turn them from leads into customers.
Over time, your brand identity might change and evolve as your brand grows. That's natural. As much as possible, however, stick close to these unique brand identity elements you've outlined during this branding process.
Share Your Brand Identity With the World
You know why your brand identity is important, and how to define your brand's personality. But you might feel lost trying to translate this new brand identity into your existing marketing strategy–especially in a way that creates an emotional connection with consumers.
That's where we can help! Here at Brandetize, we provide a free digital marketing audit that's designed to identify issues and give you the tools you need to succeed. This is perfect for entrepreneurs looking to improve their online marketing. You'll walk away with actionable insights on how to get new customers and move the needle forward in your business.
Interested in these personalized recommendations to help you stand out in a crowded marketplace? Click here to request your audit today!