There are many approaches to marketing and there's no one-size-fits-all method that's right for every business. But in today's day and age, every business needs some form of digital and social media marketing.
Digital media and social media go hand in hand, but there are differences between the two that are important to know when creating a marketing campaign.
Here, we'll cover the differences and similarities between digital media marketing and social media marketing so you can develop the right strategy for your business — spolier alert: you need both!
We'll also help you build a cohesive digital and social media marketing strategy so you can attract your target audience and drive more sales, traffic, and awareness for your brand.
Let's dive in.
What is Digital Marketing?
Digital marketing consists of online promotional methods to create, nurture, and convert leads to help grow your business.
Anything that uses digital communication to connect with your audience, i.e., email, text, social media, etc., is considered digital marketing. So digital marketing encompasses a vast and growing number of mediums, platforms, and strategies you can use to market your products or services.
The Importance of Digital Marketing
Reaching your customers and growing your audience is key to your success, wouldn't you agree?
Digital marketing channels are places to connect with your customers to increase traffic to your website or physical location and eventually drive sales. Thus, having a digital marketing strategy is essential to business, especially in the modern era. We live in a digital age and more than ever, customers discover or rediscover products and services they want to purchase via digital platforms.
Digital marketing is meeting potential customers on the digital platforms where they already are, i.e., when they're checking their email, searching the internet for answers, or scrolling through TikTok.
Update: A new trend in digital marketing is using AI to enhance digital marketing. Read all about it by clicking here: AI Digital Marketing.
Examples of Digital Marketing
Digital marketing includes all online marketing channels. Search engine optimization (SEO), content marketing, email marketing, mobile marketing, and, yes, social media marketing, are all digital marketing components.
An example of a digital media campaign might be launching an email newsletter, creating how-to videos on Youtube for your products, or running ads on Google. Because digital marketing includes all forms of online advertising, the options are endless. And with new digital channels always emerging, it's constantly changing to encompass even more platforms and strategies.
What is Social Media Marketing?
Social media marketing is using social media platforms to reach, nurture, and convert customers. Social media platforms include Youtube, Facebook, TikTok, Instagram, Twitter, and any other platforms where your potential customers exist.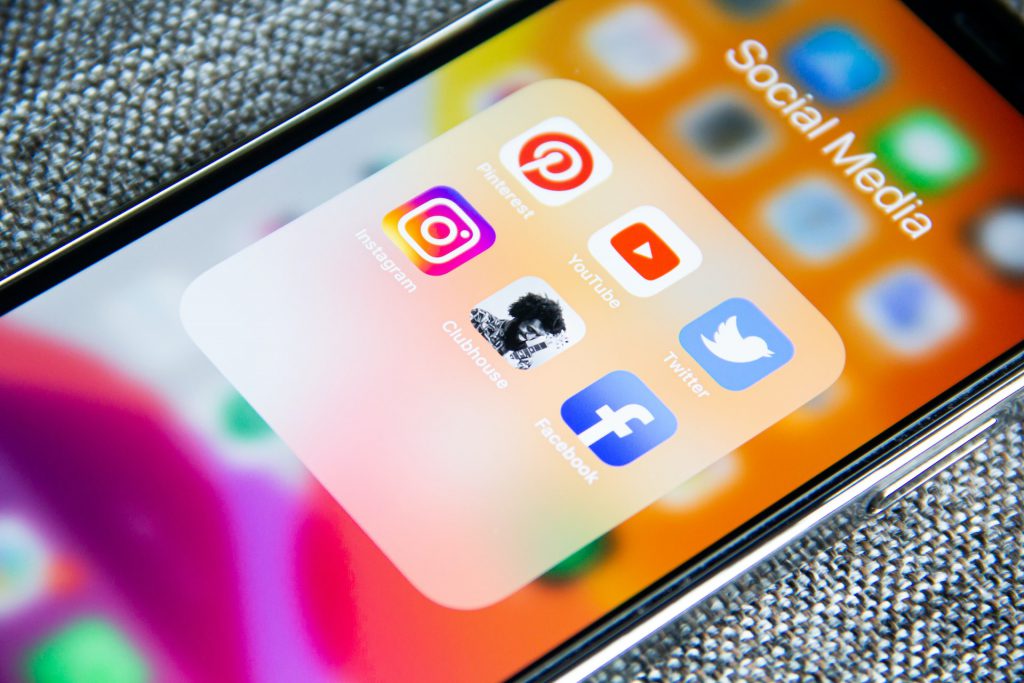 Social media marketing campaigns have grown tremendously in the past decade. Now social media is a proven and highly effective tool for marketing products and services.
The Importance of Social Media Marketing
Social media has become a critical component of marketing for all businesses. With it, you can easily reach your target audience, form connections, and drive sales. Incorporating social media into your marketing strategy allows you to put your business in front of millions of people you may not have otherwise been able to reach, often for free.
This is why it's important to have social media accounts for your business on all the different social media channels that are relevant to your audience.
Examples of Social Media Marketing
Social media marketing is a way to promote your business on social media channels. This includes the social media posts you share on a daily or weekly basis, or it can include a more strategic campaign for a specific product or service.
For instance, a social media marketing campaign might look like a countdown to the launch of a new product, promoting a sale, or sending products to influencers to promote on their social media pages.
Like digital media, social media is always changing. The social media platforms themselves make new updates or add new features all of the time, and new platforms continue to pop up and become popular. It's important to stay up to date on these changes to keep your business accounts relevant.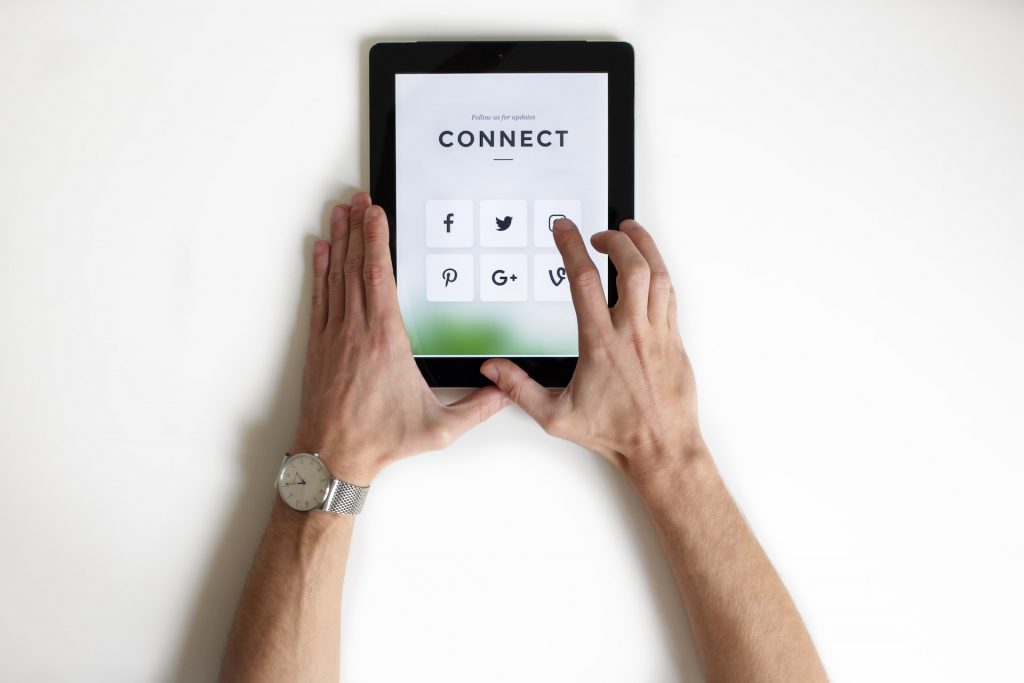 Digital Marketing vs. Social Media Marketing – Differences & Similarities
Because digital marketing is a cohesive term for all online marketing methods, digital marketing channels include social media channels, such as Facebook, Instagram, TikTok, and others.
So, when comparing digital media vs social media, social media is a form of digital media and therefore is part of digital marketing. However, the opposite isn't true.
Social media can play an important role in a digital marketing strategy, but it's just one component of digital media. Not every digital marketing campaign will include social media.
These modes of marketing are similar. Both digital marketing and social media marketing meet customers where they're at and use online modes of communication to do so.
Additionally, both are highly relevant today and can produce a huge ROI for businesses that use them correctly. And there's a place for both digital marketing and social media marketing in every business's toolbox.
How To Build a Cohesive Digital & Social Media Marketing Strategy
The goal of your digital marketing campaigns should be to use various digital media platforms together (this includes popular social media platforms) to enhance the customer's experience with your business. This is what's called omnichannel marketing.
Omnichannel marketing is a cohesive marketing strategy consisting of different messages tailored to several different platforms.
Rather than platforms working in isolation, an omnichannel allows for a successful marketing campaign where all platforms are working together to produce the best results. This means using both digital media and social media to engage as many customers as possible and drive sales.
Here are a few tips to ensure your strategy is successful.
1. Define Your Goals
First, when developing any marketing campaign, it's critical to define your goals from the start.
What do you hope to achieve? Be specific here, setting measurable KPIs that you'll be able to look back at to analyze the campaign's success.
How many people do you want to reach, what subscribers do you want to join your list, or conversions do you want to drive? These are just a few examples, but your goals will be specific to your business and the phase you're in.
Remember to use S.M.A.R.T goals: specific, measurable, achievable, relevant, and time-bound. Using this framework will help you set meaningful goals for your digital marketing campaign and realize results.
Don't forget to set a budget that aligns with what you need to do to reach these goals.
2. Know Your Audience
Before launching your campaign, it's important to understand who you're talking to.
If you don't have a customer avatar yet, now might be a good time to create one. A customer avatar, or buyer persona, will help you get to know your ideal customer on a deep level; you'll understand their goals and ambitions, their pain points, and, most importantly, why they would use your product or service.
Knowing these things will help you relate to your customers and actively engage them, which will help you build awareness and achieve higher conversion rates. It will also help you map out your digital marketing campaign more clearly.
3. Choose Your Channels
Once you have goals and a firm grasp of your target audiences, you can choose the social media and digital media channels that make sense for your campaign.
For instance, if you've put a lot of effort into your content strategy, one of your goals might be to increase website traffic. If this is the case, you'll want to utilize search engine marketing, email marketing, and social media marketing to drive traffic to your content.
You can also utilize paid ads on search engines, share your new and relevant content via an email newsletter, and link to your content on Instagram stories.
Having your goals in place can inform your digital marketing plan and the right channels to use. Knowing your target audience well will also help you choose the right channels.
What social networking sites does your customer avatar use? Where are they most likely to come across the content you create? You don't have to use every single social media platform.
Rather, focus on the ones that make sense for your business and its customers, whether that's Facebook and Twitter or TikTok and Youtube.
4. Analyze the Results
After implementing your digital marketing strategy, the work isn't over.
One of the most important steps in a successful marketing campaign is analyzing the results. Revisit the KPIs you set at the beginning of strategic planning and see how the results stack up. Make sure to analyze every channel individually and take note of the difference between social media performance and email performance, for instance, or between paid and unpaid media.
These results will help you identify what worked and what didn't work, which can shape your marketing campaigns in the future.
5. Work with Experts
Digital marketing is incredibly vast and is constantly changing. No matter how well you're doing at it, there's always room for improvement. And whether you have a small team or you're a small business owner wearing many hats, you may need additional support to stay on top of the trends and manage all the new channels.
Working with a team of expert digital marketers can take your marketing efforts to the next level and help you realize the success you know is possible. An outside perspective can also help you see things from a different angle.
There's a lot that goes into a digital marketing strategy. And every once in a while, it's a good idea to pull back, take a look at yours, and see what areas you could step up to achieve better results.
And for more ways to uplevel your marketing strategies and to stay up-to-date on the latest news and trends, subscribe to the Brandetize newsletter.