Your email list is a powerful tool for your business.
When you collect email addresses, you capture a way to connect with potential customers and current customers on an ongoing basis.
As you learn how to grow your email list, you increase your leads, which can help you improve your sales and, ultimately, scale your business.
So, how do you grow your email list?
It's not as difficult as it may seem, even if you're starting from scratch. When you implement a few tried and true strategies, you can successfully grow your email list over time.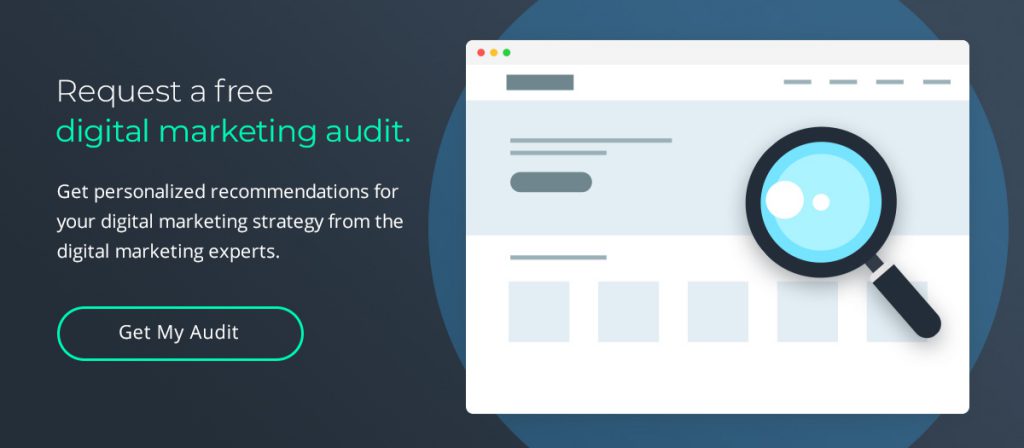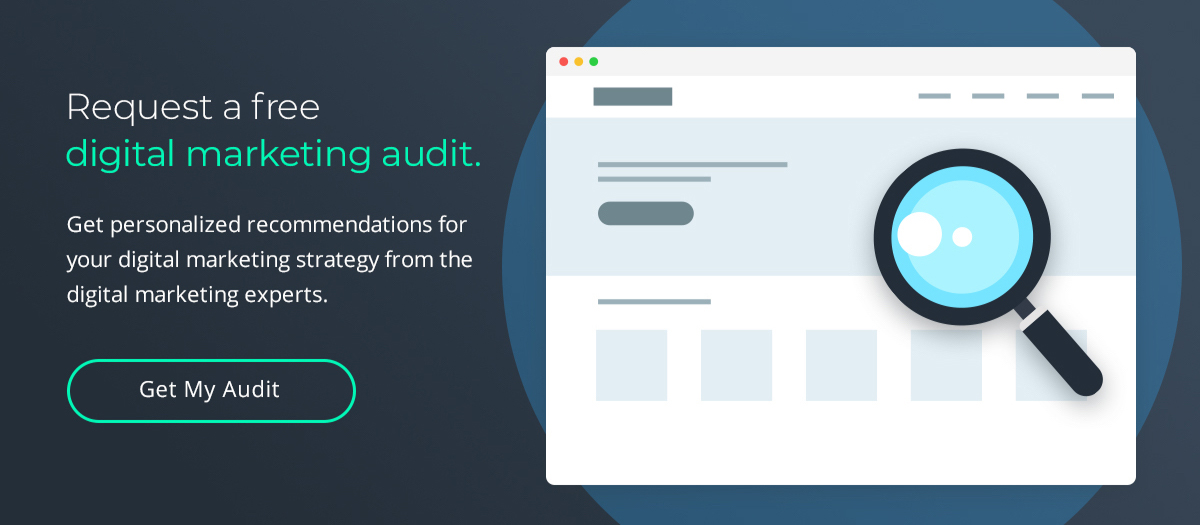 The Value of an Email List
Email is unique from social media platforms and other modes of communication. In order to earn a spot in someone's inbox, they have to trust the information you provide and want to engage with your brand.
That means that when someone signs up for your email list, they believe you have something to offer them, and they want to hear from you.
This makes email an intimate medium that you can use to build brand trust, nurture and convert leads, and grow your business.
Build Brand Trust
The average customer journey starts with discovery, continues with learning, and ENDS with buying (and, if you're lucky, buying again and again and again).
When someone joins your email list, they've already ticked off the "discovery" portion of the journey. Now, your email marketing campaigns can help them continue to learn about your business.
For instance, you may launch a welcome indoctrination email campaign that tells the story of your brand, its mission and values, and what makes it unique.
Or, you may launch an email sequence to share all about how your products work.
Using email as a space to share more about your business and provide value to your email subscribers will allow you to build brand trust.
However, the opposite can also be true. If your emails lack value or you contact your subscribers too often, you can lose trust.
Nurture Leads
When they first land on your page, website visitors usually don't hit "buy" right away. But if you can get them to subscribe to your email list via a signup form, you can launch a conversation that, hopefully, will develop into a sale. In this way, email marketing is a great way to nurture leads.
As we mentioned, your email list helps you build trust with your target audience, while keeping your business top of mind for them. This way, when it comes time to make a purchase, they'll be more likely to make that purchase from you.
Drive Sales
Whether you have a special offer, a new product, or an ongoing sale, email marketing can help you deliver the message and drive sales. People typically check their email multiple times a day, which means there's a better chance of them seeing your offer in their inbox than anywhere else.
If you want to convert more leads into customers, an email list is an efficient way to do so—and growing your email list should be an essential part of your marketing strategy.
18 Ways To Grow Your Email List
There are many ways to grow your email list, from collecting email addresses on your website to using social media to encourage people to sign up. But growing your email list is not just about increasing new subscribers but also about retaining the ones you have through quality content.
1. Provide Valuable Content
Your email list-building efforts won't do you any good if the content you send your email subscribers isn't valuable.
If you neglect this, you'll lose subscribers just as quickly as you gain them. Plus, you'll likely fail to build brand trust and drive sales.
If you want your email marketing campaigns to be successful and want your list to grow, you need to offer valuable content.
A good way to ensure you're providing value to your subscribers is to always write emails with the members of your target audience in mind. What are their pain points? Why do they care about your brand? How does your business help solve their problems? What are their goals?
When you keep the customer in the forefront, your emails are more likely to resonate with them.
2. Be Succinct
While email is a place where customers connect with brands and businesses, it's also a place where they work and check off their to-do lists. This means that when someone is checking their email, they typically don't have time to read a long message. And if they see a long message, they may skim it or just skip over it to get to the next email.
This is important to know because you want your audience to actually read the emails you're sending them.
So, be succinct in your emails. Get to the point quickly and provide them with value so they continue to open and read your emails in the future. This will help you retain subscribers and continue to grow your email list.
3. Use a Sign-up Form
A signup form, also called an opt-in form, is how website visitors are able to sign up for your email list. Thus, having an opt-in form is critical if you want to gather email addresses and grow your email list.
In fact, multiple signup forms are better than one.
For instance, you can have a signup form on the sidebar of every website page as well as a pop-up, signup form when new customers visit your site. Additionally, you may elect to have a sticky bar at the bottom of your website's home page where someone can enter their email to sign up for your list.
The goal is to make your sign-up forms easy to see and enticing. Tell your website visitors what they will get by signing up for your list, and make it simple for them to do so.
You can even program website pop-ups to trigger when someone is about to leave your page, which can help you capture a lead you may otherwise have missed. These are called "exit intent pop-ups."
To avoid bombarding potential subscribers with sign-up forms, though, make sure that only one form is visible at a time. For instance, pop-ups should only surface when someone first enters a page or is about to leave a page, and the background should be blurred or blacked out so two different call-to-action buttons aren't visible at once.
4. Offer a Free Resource
A free ebook, webinar, or other resource is a great way to garner email signups. In exchange for their email, you'll send new subscribers a free resource straight to their inbox.
This can also be called a lead generation offer or a lead magnet because it helps you generate leads that you can nurture via your email list.
A free resource is not only a great way to grow your email list but also to expose interested customers to your products or services. For instance, if you offer business coaching services, you might offer a free webinar on effective sales strategies.
Your offer can even be a segment of a larger product or service you offer. In this case, you can encourage viewers to purchase the entire product or service at the end of the free webinar or ebook.
If the subscriber sees value in the content upgrade, they may become a customer right then and there.
There are many types of resources you can offer to potential subscribers that can entice them to sign up for your list. Consider using a piece of content that displays your expertise and leaves them wanting more.
5. Create a Landing Page
Email signup forms are great, but landing pages will also come in handy when trying to grow your email list.
A landing page can be as simple as a dedicated URL just for your email signup form, or it can include more information about you, your business, or the free offer someone can get when they sign up for your list.
Regardless, it should always clearly state the benefit of signing up or the customer's "after state" when they receive your emails.
You can then use this landing page URL to drive social media users to sign up for your email list. For instance, you can link to the landing page from your Facebook page or in the description of your Youtube videos. You can also use the landing page to encourage others to share your email list or include it in your employee's email signatures.
6. Leverage Social Media
Social media is a critical component of marketing for any business, so you probably already have accounts on various social media platforms. You can leverage your audiences on those accounts to grow your email list.
If you have never done this before, it is an effective way to gain more subscribers quickly. After all, your followers are a warm audience and, thus, are more likely to sign up for your list than a cold audience.
For instance, you can create a call-to-action on the bio page of your accounts, asking people to sign up for your email list using your newly minted landing page.
You can also ask your followers to subscribe at the end of your Youtube videos, on TikTok, or in your Instagram stories.
You can also share the landing page for your email list via a LinkedIn post or Tweet. While you don't need to post about your email list every day, sharing it and encouraging your followers to sign up should be a regular part of your social media marketing strategy.
7. Encourage Sharing
People trust their friends and family members, which is why referrals are one of the best ways to earn new customers and, in the case of your email list, one of the best ways to earn more subscribers.
If you provide high-quality content via your email newsletter and have a dedicated audience, why wouldn't your subscribers want to share it with their network?
However, it may take a little prompting from you before they do.
In your emails, ask your readers to share your content with their friends and family. Just include a link to the landing page where they can sign up.
8. Offer Referral Incentives
To encourage sharing further, run a contest or offer a discount code to someone who refers their friends and family to your newsletter.
For example, you might offer 5% off for every 5 friends they refer, up to 15% off. Or, you might offer a free product at various referral milestones, say, for every 5, 10, and 25 people someone refers to join the list. You can also host a contest with one large prize, where every referral is an entry to win.
Referral incentives can be an effective way to grow your email list and can be used as a part of your email marketing strategy a few times per year.
9. Offer Exclusive Content
Offering exclusive content is a great way to leverage your current audience and turn them into email subscribers.
This can be bonus material that complements content your audience is already consuming or a sneak preview of upcoming content.
For instance, if you're coming out with a new book, you might share an extra chapter with your email list. Or, if you have a podcast, you could offer the show notes as an exclusive perk for email subscribers. Or maybe, it's an exclusive invitation to an upcoming event. These are just a few examples of exclusive content that can help you gain more subscribers.
10. Run a Giveaway
Everyone likes free stuff, right? This is especially true if they can get something of great value for free.
If you want to grow your email list fast, you might consider running a giveaway exclusively for email subscribers. You can then promote the giveaway on your website and social media accounts to drive sign ups.
Another way to use a giveaway to grow your email list is to partner with another business or multiple businesses. In doing so, you can leverage the contact list of another company to earn more subscribers. Plus, you can make the giveaway prize even more valuable, which can make it more enticing to your target audience.
11. Include a CTA on Your Blog
Marketing your business successfully means using multiple channels to do so. One of those channels might be a blog. Blogs can help you drive traffic to your site from search engines and help establish your brand as an expert in its field, among many other benefits.
If you have a blog, you can use it to help grow your email list.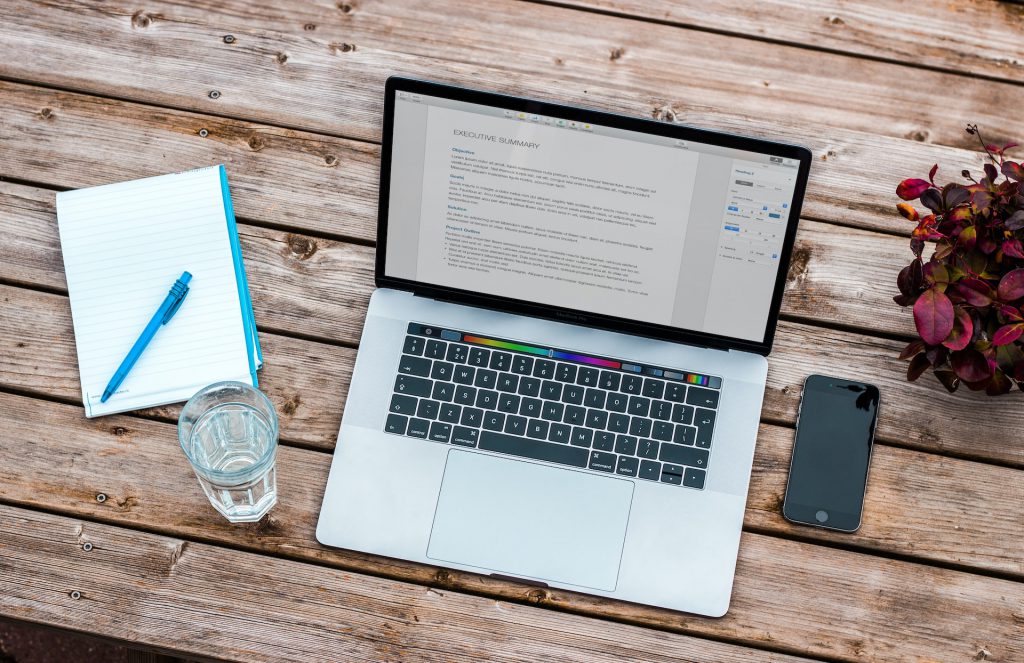 At the end of each blog post, simply encourage readers to subscribe with a few sentences as to why and a call-to-action button. In doing so, you can generate leads from people who just landed on your content and may be unfamiliar with your brand. Then, you can nurture those leads through your marketing emails.
12. Promote Gated Content
Gated content is content that is blocked by either a paywall or, in this case, a pop-up email sign-up form. In order to access the content, visitors need to enter their email and hit the sign up button.
You've probably seen pop-ups like these on reputable news sites, but you can also use them for your business to grow your email list.
Just make sure that the content you are "gating" is highly desirable. This could be a video tutorial, a long-form article, or a useful tool. Whatever it is, it should be high-quality and high-traffic to garner the maximum number of sign-ups.
13. A/B Test Email Campaigns
A/B testing is when you use two different versions of the same content to see which one performs better. This is particularly important in email marketing, especially if your email newsletter is new. A/B testing can help you determine what works and what doesn't.
When A/B testing, it's important to only test one variable at a time.
One element of an A/B test is the subject line of your emails. The fact is, your subscribers can't read your emails if they never open them. And the subject line is what gets them to click on your email.
A/B testing will help you get a feel for how different subject lines perform and what kind of effect they have on your open rate. This will help you write emails that perform better and, ultimately, help you retain more subscribers.
14. Collaborate with Another Business
Working with another business is a great way to expand your marketing efforts and grow your email list. When you collaborate on a giveaway, a product, or an event, you can tap into another business's contact list and they can tap into yours.
Picking the right partner is critical, though.
Choose a business that has the same target audience as your business or an overlapping target audience. This will ensure that your partnership helps you reach not just more people but people who are likely to become customers.
15. Host a Webinar
If you have an online course, host webinars, or even share information on Youtube, you can use your platform to grow your email list.
Here's how: After the course, lesson, webinar, or video is over, ask your audience for feedback. Tell them that you would love to hear what they thought of the course, video, etc., and if they provide their email at the provided link or signup form, you will send them a survey to share their feedback.
This will help you not only grow your email list but also get to know your customers and enhance your products and services.
16. Utilize Events
If you host events or collaborate with other businesses that host events, you can utilize these opportunities to grow your email list.
For instance, when people sign up to buy tickets, give them the option to opt-in to your email list. Another opportunity to ask for attendees' emails is at the event. During or after the event, ask attendees to provide their email if they would like to receive more information or follow-up resources from the event.
17. Collect Emails at Checkout
One of the simplest ways to grow your email list is to collect email addresses from customers.
When someone makes a purchase on your site, have a place for them to provide their email. Then, you can not only send order updates but also future marketing emails.
Another way to collect emails at checkout is to encourage customers to sign up for your loyalty program if you have one. A loyalty program may include perks, such as a birthday discount, points with purchases, etc. The more enticing the perks, the more email signups you're more likely to generate.
18. Work with Experts
There are many possible ways to grow your email list, but it does require some time, effort, and technical skill. If your time, efforts, and skills are occupied by other parts of your business, there are email marketing experts who can help.
At Brandetize, we have a team with the skills and expertise to help you grow your email list fast so you can focus on growing your business.
Request a free digital marketing audit to get started and receive personalized recommendations for your digital marketing strategy.