What do you want to be known for?
This is an essential question every business owner and team has to ask themselves when building a business. The answer becomes a critical component of what we call brand identity.
Your brand identity is crucial to your success as a company. It allows your customers to relate to your business and the products or services you offer, which, in turn, enables them to remember you and develop loyalty to your brand.
It also shapes a common vision across all sectors of the company, which helps team members make decisions that are in line with your company goals and your promise to your customers. This is why creating a brand identity is an important step for any business.
Without a defined brand, you might be successful for a short time. However, in order to outlast competitors and be successful long-term, you'll need to establish values, vision, and voice that resonate with your target audience. It's the brand that keeps them coming back.
Here, we'll show you how to build a brand identity that is in line with your company mission, resonates with your target audience, and is easy to put to use on your social media accounts, website, marketing materials, and more. With it, your employees will have greater direction and your customers will have greater clarity.
What is a Brand Identity?
Before we get too in the weeds of creating your unique identity, let's first define what a brand identity actually is: it's the personality behind your business.
A strong brand identity is built off of and includes your company values, your vision, and your unique voice.
When creating a brand, it's important to focus on these three core principles.
You may be tempted to consider visual aspects like your logo or colors at first, and while these are a part of creating a brand identity, they're not the core blocks on which your brand should be built. You must first develop your values and vision in order to think about how to best relay that vision and those values to your target audience.
When you have a strong brand identity based on these principles, you can better engage your customers, build trust, and help the people your business was intended to help.
Unique Brand Identities that Stand Out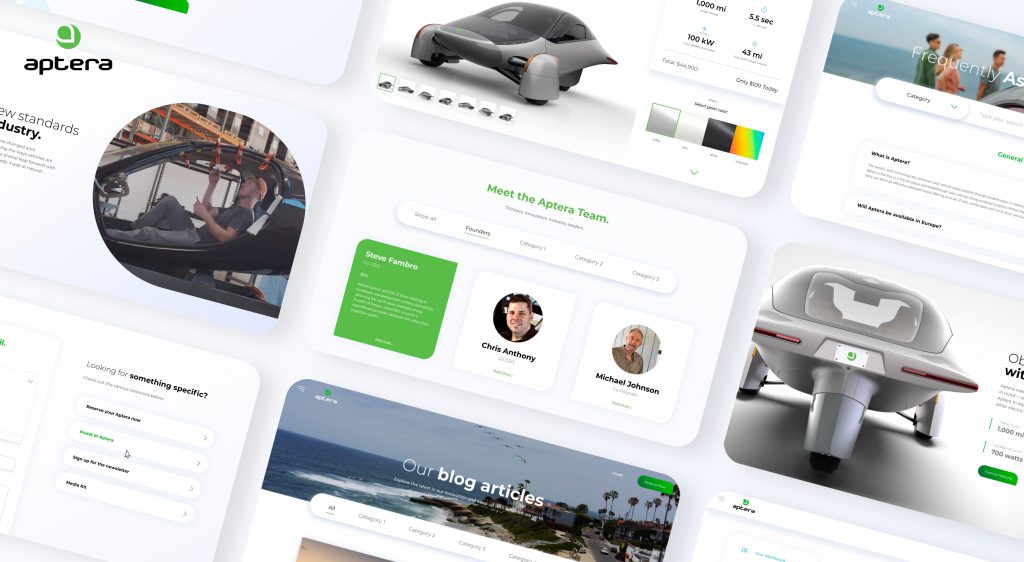 Let's explore a few businesses that have built a strong brand identity.
Great brands such as these have a recognizable voice they stay true to, engage the emotions of their target audience, and help people help themselves.
Take Davi Skin, for example. The natural and non-toxic skincare line has a cool, calm, and feminine brand, which resonates with its customers who are mainly women looking for soothing, safe skincare. This is evident from the moment you visit their website and is carried throughout the names of its products and the way it speaks to its target audience on social media.
Another good example of a strong brand identity is Rule 1 Investing. This business is built off of establishing trust with its target audience through a straightforward tone, a clean blog layout with easy-to-read content, and in-depth knowledge of investing. In building this trust and providing this knowledge, Rule 1 Investing helps its customers further their investing education and reach financial freedom.
Finally, take Headspace, the popular meditation app. Its signature cool blue hue creates a clean, calming atmosphere from the moment you open its app or visit its website. With "be kind to your mind" as its welcoming slogan, the company further integrates its calming, airy, and cute brand.
You can see how each of these companies has built a brand identity that has a unique voice that is in line with their mission and values and that resonates with their target audience. Now, it's your turn to do the same.
How to Create a Brand Identity That Resonates With Your Customers
There are seven key steps you can take to create a brand identity that resonates with your customers.
This process may take days or even weeks, but it's essential to dedicate time and thought to each step to really get it right and come out the other side with a strong brand identity that defines your business and contributes to your success.
Understand your avatar, their likes, tendencies & desires
The first, and arguably the most important step is to put yourself in your avatar's, or ideal customer's, shoes.
What do they like to do? What do they care about? What do they need help with?
These questions, in addition to the basics like who are they, how old are they, and where do they live are critical to understanding your target audience and building a brand that resonates with them.
Always remember who you're speaking to and what problem your product or service is helping them solve.
When you put yourself in your customer's shoes, you can think what they think and feel what they feel.
This is important because 87% of customers make decisions based on their emotions.
This means that whether you have a great product or not, people will innately choose to stand behind a business that has a mission they can believe in—a business that makes them feel.
So, consider also what emotions do you want your brand to elicit.
It's your job to know what will get your customers to believe in your mission and to communicate it effectively.
Your brand should offer people something to buy into, not just something to buy. And what they're buying into should resonate with them—their likes, desires, cares, even their favorite colors.
This is how you develop loyal customers, rather than one-off purchasers.
Audit Your Competition
Auditing your competition is the next important step in developing a strong brand identity. This is because your brand should be unique from your competitors, even if you're selling the same thing.
So take a good look at the chief competitors in your space. Carefully research what they're selling and how they're selling it. What do they do well, and what don't they do well? Can you do it better?
Most importantly, what sets you apart?
What makes your product or service more valuable?
Hone in on this aspect of your business as you continue to develop your brand identity, mission statement, messaging, and visual assets.
You want it to be clear to your target audience why they should choose you over the other guy.
Create an appealing color palette
Now that you know your customer, your competitor, and your unique business edge completely, you can begin to focus on the visual aspects of your brand.
The first of which is your color palette. Your palette should represent your brand voice and the feelings you want to exude as color is closely tied to emotion.
For example, shades of blue are often used to exude trustworthiness and calmness, while shades of red are meant to instill confidence and professionalism.
Yellow can exude happiness and playfulness, and pink can be casual and feminine.
Your color palette will be your north star, so play around with it until it feels just right.
You want a good mix of light and dark accent colors that complement each other and stand out. This is where a branding professional can be particularly helpful.
With experience in design and color theory, a pro can help you choose the right color combination for your unique brand that's also aesthetically pleasing.
If you choose right, over time, your customers may be able to recognize your brand just by its colors.
Re-work or create a logo
One of the first things people will see when they discover your business is your logo—it's the biggest identifier of your business and will be used all over the place, from your website and social media channels to any ads you run or sponsorships you take on.
For this reason, the logo is an important part of your overall brand, and it shouldn't simply be your company's name.
The logo in and of itself isn't your brand identity but it should be reflective of it. From the font to the design to the colors, your logo should speak to your brand personality.
Take a look at your current logo, does it accomplish this goal?
If it doesn't explain your brand or add to it, it's time to re-work it. If you don't have a logo at all, it's time to get one. Follow this 8-step guide to design a logo that speaks to your brand.
Define your typography
Next, it's time to define your typography.
While choosing fonts may seem simple, there are a million and one options out there, and landing on the right two or three for your business can be difficult.
Consider also that you need to choose a few fonts that work well in conjunction with one another, are legible, and, most importantly are on-brand.
You'll need a font for headers, body text, links, featured text, and more. With all of these, you should have a mix of statement-making fonts and more subtle fonts.
A designer can be extremely helpful when developing your typography in addition to your color palette and your logo.
If you're able to dedicate funds to hire a designer and can communicate your brand identity to them well, this process can be seamless.
Define your visual aesthetic
Your colors, typography, and logo are all a part of your visual aesthetic, but this element of your brand identity goes beyond these assets.
It also includes any imagery you use, from stock images to charts, as well as iconography and the layout of your pages.
Together, all of these components create your visual identity. Visual aspects such as these help you tell your brand story, break up copy, and communicate more clearly.
Often, this is what forms the first impression of your brand. As you've heard it said, a picture says a thousand words. For some customers, the aesthetic is paramount when deciding between different companies that offer the same product or service.
When defining your visual aesthetic, consider the style and type of imagery you want to use. It may be helpful at this point to create a mood board or vision board with photos that resonate with your brand.
Remember to keep the core components of your brand identity in mind: your company values, your vision, and your unique voice, and let them guide your aesthetic.
Create a Brand Guidelines Book for Future Reference and to Encourage Consistency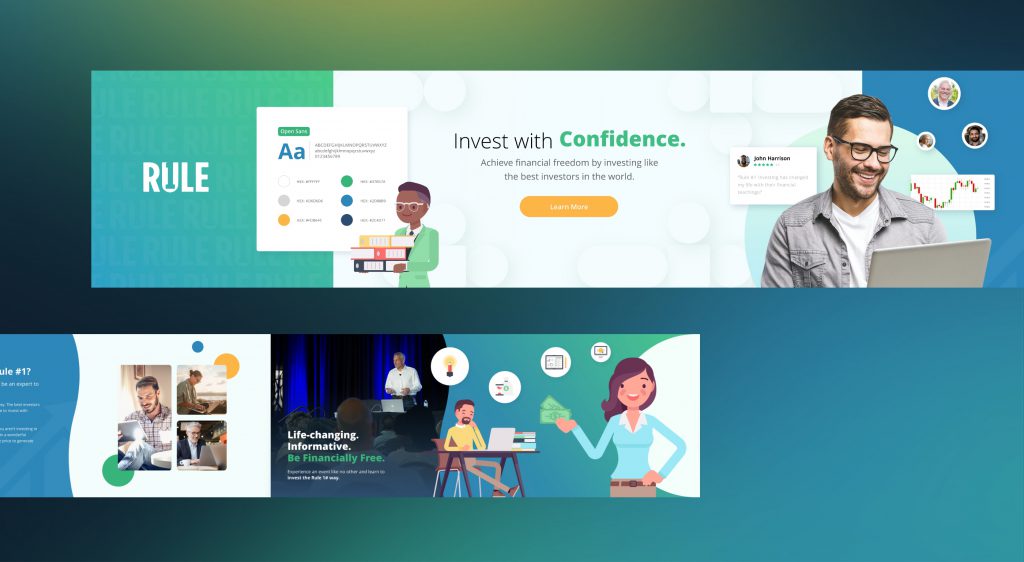 Now that you have all of the pieces of your brand puzzle put together, it's important for both you and your team to be able to reference them in order to put your brand identity to use.
After all, creating a brand identity isn't any good if you don't implement it.
Do this by creating a brand guidelines book, or a brand style guide.
Your book or guide can be a PDF e-book or a tangible spiral notebook. The important part is that it is easily accessible by everyone at the company.
This brand guidelines book will help you and your team create content, products, and services that are consistent with your brand identity.
It should be distributed to all team members and one of the first things new hires see to get familiarized with the brand, which includes its mission statement, who its customers are, and its visual aesthetic.
Make it as extensive or as straightforward as you want, and consider making multiple versions, including a short one-pager that you can share with press outlets.
While this guide is critical to ensuring your customers understand and recognize your brand, it doesn't have to be set in stone. You can adjust your book as your brand identity adjusts.
If your business is new, this will likely happen over time as you become more familiar with your customers and they become more familiar with you.
At any stage, strive for consistency but be willing to evolve to stay true to your brand.
Where to Use Your Re-Defined Brand Identity
When you build a brand it doesn't just live in one place, but rather lives in many places—on social media, your blog or website, press releases and other PR placements, sales materials, and a variety of internal resources like company handbooks and the booklet you just created.
Here is where and how to use your new brand identity.
Social Media
This should be one of the first places you picture using your brand identity. This is because social media is one of the best places to connect with your target audience, promote your products and services, and capture new leads.
If someone comes to your social media and your brand identity isn't established, they may have a hard time trusting you if they're new or continuing their journey with you.
That's the power of social media—it can help your business if you use it well, but it can also hurt it if you fail to prioritize it.
Remember that your brand identity is based on your core values, mission, and voice, but it's ultimately what your customers say it is, and you won't be able to connect with your customers and establish that identity without creating a community on social media and being consistent there.
Follow these tips to learn how to do this and build a loyal social media following.
Blog or Website
Obviously, your website and blog are a home for your brand identity. This is where you have full control over the layout, images, colors, messaging, and more, so use it to your advantage to really show off your brand.
Stick to your color palette, make your logo prominent, and be clear about who you are and what you do.
As you create your site or work with a web design team, ensure that every page flows well into the next and tells the same visual story.
Again, your website should be consistent with all other aspects of your business, from your product packaging to your social media pages. This creates a cohesive experience for your customers across all channels that enhances their journey to becoming a buyer (read: more conversions).
So have your brand guidelines book at the ready and share it with everyone on your respective teams, including any professionals you hire to help with your site to ensure that cohesivity.
PR Opportunities
You can control the content and messaging you put out into the world, but what about the content and messaging that comes from external sources?
In order to control the narrative and ensure your brand identity is clear whether you're promoting it or someone else is, you should share your brand book with your PR team and media outlets who want to feature your business.
It's important that anyone representing you does so correctly.
Having a brand style guide or book that you can share with them in this way can help ensure you have some level of control over how your brand is portrayed even if you aren't in charge.
Press is press, but if it's out of line with your brand voice, it could do more harm than good.
Sales Materials & Internal Resources
Your brand identity will also be of use when developing sales materials and other internal resources for your team.
These documents, decks, videos, etc. all need to be up to snuff with the brand. Again, the focus here is on consistency.
Every piece of content you create should have the brand personality behind it, which means it should reflect the values, voice, and visual identity of the brand. When you're consistent in this way, there's no confusion about who the brand is and what it does.
Get Started
Now that we've stressed the importance of creating a brand identity and the many ways you can (and should) use it once you have it, it's time to get to work.
The best brands are those that are well thought out, have a strong point of view, and don't waver. If you're having trouble nailing down your brand or looking for some expert help to hone in on your values and execute your visuals, don't hesitate to reach out!
We've been in the business of branding for nearly two decades, so we know what it takes and we're here to help.
If you're ready to whiteboard your branding ideas and hit the ground running, use these steps to develop your brand personality today. And sign up for our newsletter to receive more tips that can take your business to the next level.