Do you know how to create a social media strategy?
Your knee-jerk response might be yes. But even if you have years of experience with social media marketing efforts, your strategy may still need a little work!
Defining a social media strategy that will actually achieve your brand goals is a little more difficult than just planning out a few posts and calling it done. There's a lot that goes into social media. And your strategy is where everything begins.
Ready to learn how to create a social media strategy that will help your brand make it big on social media? Here's what you need to know.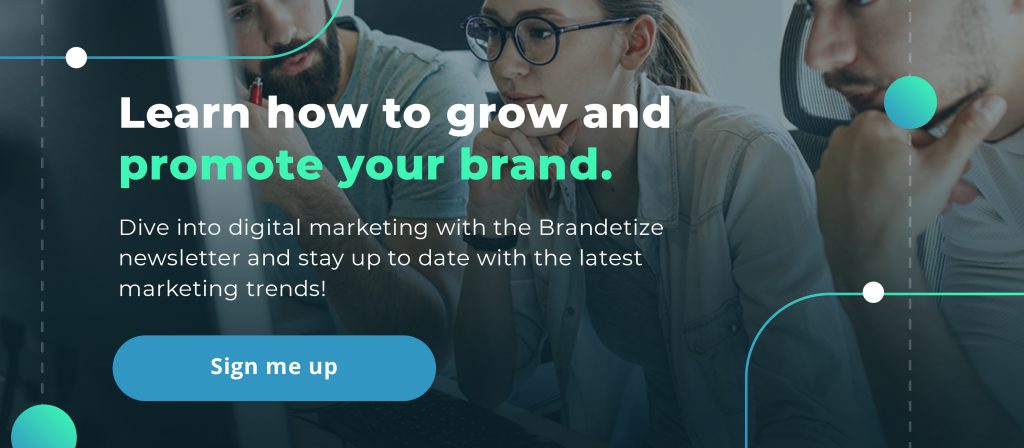 Social Media Strategy Starter Pack: Your Must-Haves Before You Start Posting
There are endless platforms, voices, conversations, and ideas floating around social.
And if you're trying to launch a social media marketing strategy that works, you might feel confused about what you actually need to do.
Today, we're here to narrow down all of those voices and give you a clear answer on how to get started with your social media marketing plan. Here's everything you need to succeed on social networks.
A Social Media Audit
If you're starting from scratch and you don't have any social media presence yet, this step doesn't apply to you. In that case, your only job would be to open accounts or profiles on each platform where you plan to post.
But if you're already using social media, now is the time to run an audit of your current setup to get an idea of where you're starting from.
Don't worry – if you haven't run an audit before, it isn't as difficult as you may think it is.
The first thing you'll want to do is identify each of your brand's existing social media accounts. Then analyze each profile to determine whether it's on-brand.
Next, evaluate how well each of your social accounts is performing.
To help you figure out if you're performing well or you need to do a little more work, you can also calculate your ROI (return on investment) using a simple online calculator.
Once you know all of this information, you'll be able to determine which of your current practices you could keep and which ones might need to be changed moving forward into a new strategy.
Defined Business and Marketing Objectives
Before you do anything else on social media, you need to define your business and marketing objectives.
These objectives should be specific, measurable results that you want to see moving forward.
Examples of marketing objectives and goals for social media might include:
Increase brand awareness
Drive website traffic by x%
Generate x% of new monthly leads
Grow revenue by increasing signups or sales
Boost brand engagement
Build a community of x people around your business
Provide effective customer service
Increase mentions in the press
Never miss a mention through social listening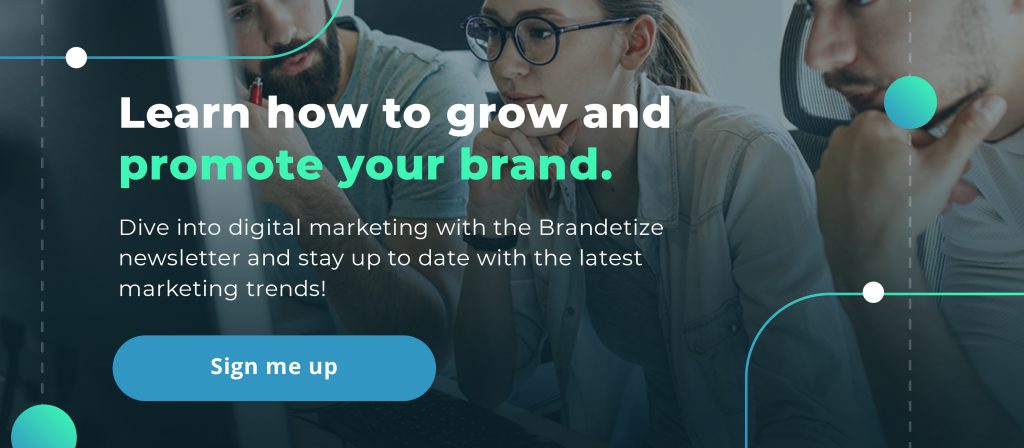 Your objectives should be realistic and adaptive, while also noting the specific metrics you plan to use to track these goals and define success.
For example, if you're trying to increase brand awareness, you might measure that goal through your follower count, engagement rate, and mentions.
Make sure you keep a close eye on these metrics over time so you can adapt or tweak your objectives as needed.
And remember, your social media audit is what will help you set realistic goals in the first place.
Business and marketing objectives also might vary by platform.
That's why this is the stage where you need to go ahead and identify which platforms you're going to show up on.
While the channels you focus on will likely vary according to the demographic of your target audience, popular social media platforms for marketing include:
Facebook
Twitter
Instagram
LinkedIn
YouTube
Pinterest
TikTok
Snapchat
When you know where you want to be, you can create objectives for each individual platform.
For example, you might choose to focus more heavily on customer service on Facebook by using Messenger chatbots. Instagram might be the place where you focus the most on driving website traffic via a link-in-bio tool.
Or you may elect to use a lead magnet on LinkedIn to increase your number of email signups and new leads.
At the end of the day, remember that you can't succeed until you know what you're trying to reach for. So outlining your objectives ASAP will allow you to move forward into carrying out your social media marketing strategy.
A Brand Identity and Consistent Branding Throughout All Platforms
You shouldn't share the exact same content on every single platform. Each platform needs to cater to that algorithm and that unique audience.
Your audience on LinkedIn, for example, is probably going to be a different group of people than your audience on Instagram — and while the two platforms have similarities, they each require a slightly different tone of voice and type of content.
But while your posts may differ slightly across different channels, you should still have a cohesive feel throughout all platforms. This will help your reach and your engagement to grow.
People will be able to easily recognize your brand no matter where you are. And they'll grow to trust your company, too.
How can you get this cohesiveness across your social accounts? Your profile photo should be the same on all of your social media channels. Your bios should be as similar as possible, too. While your graphics and posts might vary, use the same general color scheme
The more cohesive your brand image is online, the more loyal your customers will become. You want your online personality to be instantly recognizable as you. There should be no chance of someone mistaking you for another brand.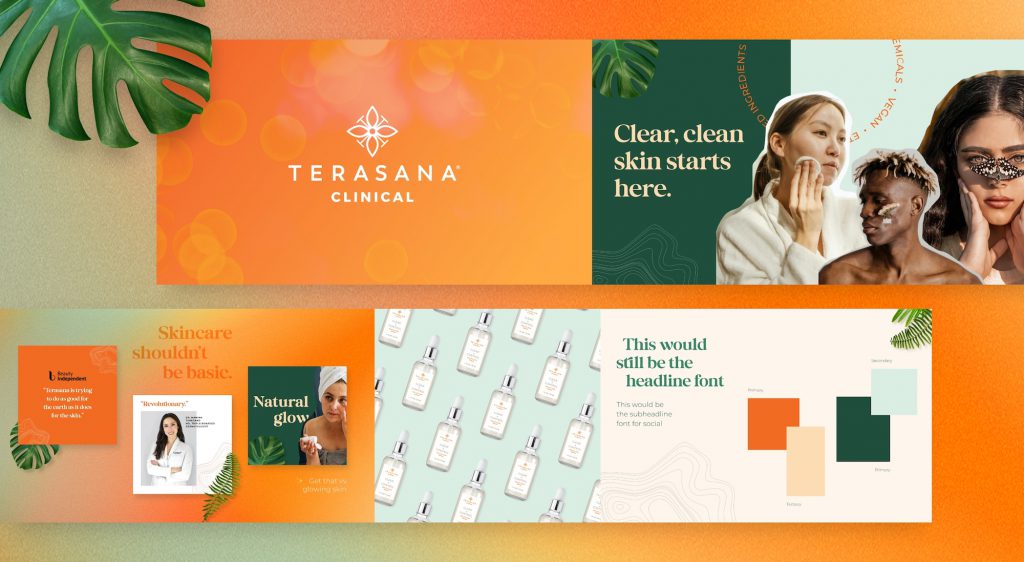 Defined Audience Persona and Target Market
Defining your target audience might be a multistep process. Each platform you use could have a slightly different audience. In general, however, here's how to find your target audience.
First, look at your current customer base and think about who they are. What do they have in common? Do they all fall into a certain demographic? Do they share the same interests?
Google Analytics is a good tool to learn more about the people who are currently buying from your brand. You can also look at your competitors and see who their customers are.
Another way to hone in on your target audience is to think about what problem your product or service solves, and who has that problem. For example, have you ever needed a ride somewhere?
You probably called an Uber or a Lyft, and that solved your problem.
Those two brands solve consumers' problem of needing immediate transportation — with no need to stumble through giving somebody directions.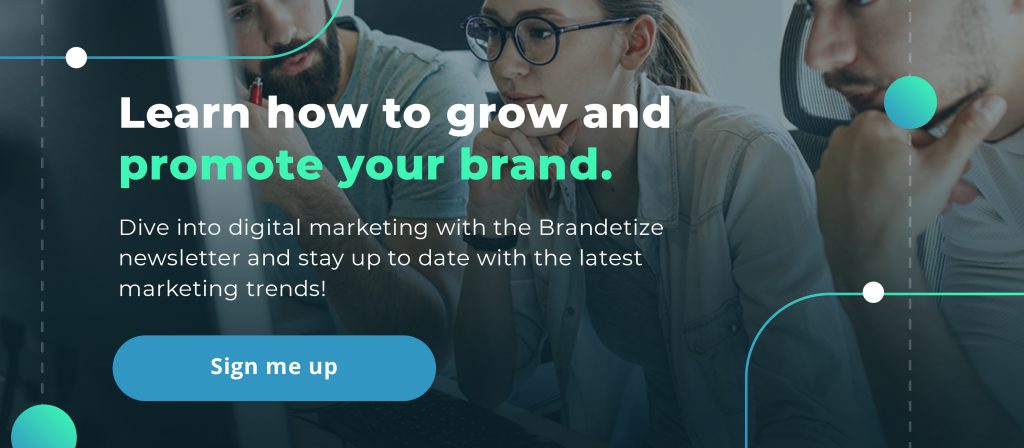 When you know more about your audience, you can create a buyer persona. This is essentially an imaginary person who represents your brand and the overall audience who buys from you.
Organize the information you've already learned to create a persona with a name and story. Think about their job title, how old they are, their hobbies, and other demographic-based information.
You should also define their roles (such as a manager or parent); goals (such as moving up in their company); and challenges (anything that is stopping them from reaching their goals).
Once you have a defined target audience and buyer persona, it will be much easier to build a loyal social media following.
Work to cultivate a community among your followers. Be consistent as you seek to form connections with your fans, encouraging them to connect with each other, too. And celebrate or reward the people who engage with your content the most.
Knowing your target audience will also help you know what they want to see on your social media pages.
Quality Content Ideas
The next thing you need before launching your social media marketing strategy is a list of high-quality content ideas.
You don't want to jump into things with no idea what you're going to post. Make sure you have plenty of strong content at the ready because these ideas will quickly get used up.
Images are the first and most obvious type of content to share on social media. These can be either photographs or graphics.
Photos might be professional product shots or simple behind-the-scenes snaps from the office. Graphics should use on-brand color and typography to share information, data, or advertise your brand.
Short-form videos should be part of your content strategy, too. From TikTok videos to Instagram Reels to YouTube and more, videos are highly popular forms of content on social media.
Videos that are under three minutes long are considered to be short-form. Try sharing thought leadership content such as videos, how-to videos, or give customers a sneak peek at how your product is made.
User-generated content (UGC) is another great way to engage followers. For consumers, seeing other people using your products creates a feeling of trust.
79% of people say UGC highly impacts their purchasing decisions.
And for many people, UGC is even more effective than influencer marketing: Consumers find UGC 9.8x more impactful than influencer content when making a purchasing decision.
Finally, we also highly recommend including interactive content like quizzes or Instagram Stories. Interactive content is engaging. It can help increase brand loyalty and also provides a way for you to capture data or feedback. Types of interactive content include games, chatbots, and polls or surveys.
Quality trumps quantity when it comes to posting on social media. Every post you share should be well-designed and created with your target audience in mind. Don't post just to post — carefully consider everything you share and make sure it's as good as it can be.
A Content Calendar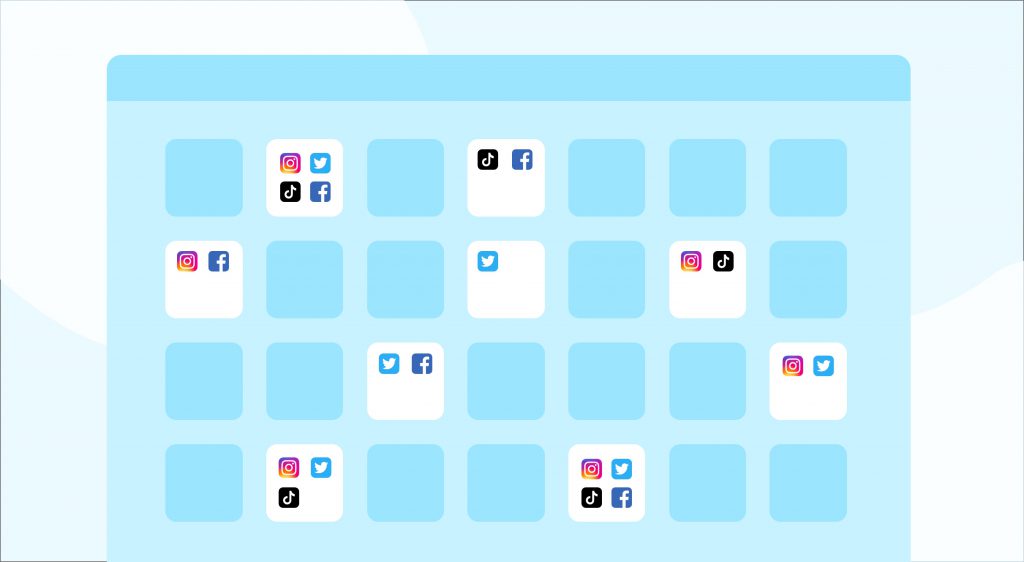 When it comes to social media, one of the most important best practices is to post consistently. This gives your audience something to expect. You'll stay top of mind for your followers — and your engagement rate should grow.
How often should you post across your social media channels? Hootsuite researched this question and came up with the following rules of thumb:
On Instagram, post between 3-7 times per week.
On Facebook, post between 1-2 times a day.
On Twitter, post between 1-5 tweets a day.
On LinkedIn, post between 1-5 times a day.
Remember, every brand and every audience is different. So these numbers may not work for you. Experiment with your posting frequency to see when you get the highest engagement.
However often you decide to post, though, one thing is clear: You're going to be creating a lot of content. And the best way to keep everything organized is through a content calendar.
A content calendar for social media is a visual way to plan out the posts you'll be sharing over the next couple of weeks or months.
Marketers use these calendars to store information and assets like graphics, captions, links, where the post will be shared, and when the post will be shared.
Your entire team should have access to the calendar to make for easy collaboration.
With a content calendar, you can plan ahead and automate posting. A scheduling tool will help you stay consistent with your posts (later in this article, we'll share our favorite tools for scheduling social media posts).
Try scheduling all of your posts for the following week on Friday afternoons. Then you won't have to worry about sharing individual posts each day. Just sit back and watch your posts automatically go out.
Reliable Reporting Process
The final step in how to create a social media marketing strategy: You need to have a reliable reporting process in place. This will allow you to find out what's working and what's not as you test new things and adjust accordingly.
Your social media report will rely on the metrics you outlined earlier. Use native reporting tools or a third-party analytics tool to collect the data you need. Then create a report to share with your team. Let the data do the work for you as you figure out how you might need to pivot your content strategy moving forward.
Social Media Content Creation Tips, Tricks, and Tools
Now that you have your plan laid out, the next hardest part is creating the content. Here are some of our favorite tips, tricks, and tools that you can use to craft winning social media content.
Social Media Tools
Using social media tools is a smart move for any marketer to make. By using apps, softwares, or platforms, you can save yourself time and effort while creating high-quality content. Take a look at this list of tools we recommend in the following five categories: content creation tools, link-in-bio tools, scheduling tools, listening tools, and analytics tools.
Content Creation Tools
Easily create on-brand graphics with the graphic design platform Canva. There's no need to have a graphic design background — anyone can use the website's templates and intuitive interface to create graphics that will get engagement.
You can even use Canva to make video content or internal presentations. Use Canva for free or upgrade to a paid plan with more features.
There's nothing worse than a glaring typo in the middle of your clever, engaging social media caption — well, except for the half-dozen comments pointing it out.
Make sure this never happens to you by running all of your social media copy through Grammarly. This free online writing assistant is the best way to make sure you're communicating clearly and well with your social media followers.
Another content creation tool we recommend is Animoto. This free social media video maker has a drag-and-drop functionality that's very simple to use. The website features templates for Facebook ads, Instagram videos, YouTube how-to videos, and more.
Link-in-Bio Tools
Get the most out of your single link in a social media bio by using a link-in-bio tool. Linktree is one of the most well-known options out there. This free tool creates a custom landing page for you with CTA buttons leading to all of your links — your website, other social media profiles, or whatever else you want to include.
Linkin.bio by Later is a good Linktree alternative. It's essentially a mini website built into your Instagram profile, turning each of your posts into a clickable, shoppable image. Linkin.bio also makes it easy to highlight your most important content, news, or promotions.
Milkshake App can also be used to upgrade the link in your bio. You can create your custom site in minutes — just choose a template, add your content, customize the visuals to match your brand, and then publish with one tap.
Scheduling Tools
Some social media platforms let you schedule within the platform. But if not, try using a scheduling tool like Later. While Later offers several different social media services, its scheduling capabilities are the most well-known. You can schedule Instagram posts, videos, and stories all in one place with a simple drag-and-drop calendar.
Hootsuite is another social media scheduler that we recommend. Schedule posts across all of your networks, including Facebook, Instagram, LinkedIn, and more. It's also easy to track your mentions and respond to customers. With Hootsuite's free version, you can add two social media accounts and schedule five posts at a time. Enjoy a 30-day free trial before jumping into a paid plan (which includes 10 social media accounts and unlimited posts).
Buffer lets you plan and publish content for Instagram, Twitter, LinkedIn, Facebook, and Pinterest, all from one simple dashboard. You can plan posts in advance and get notifications to post natively. Buffer also makes it easy to collaborate with your team, getting approval on drafted posts.
Listening Tools
Another type of social media management tool to use is a listening tool. Listening tools monitor online conversations about your brand. They're important to use because they help you stay on top of anything that's relevant to your company — and when you analyze the information you learn, you can use those results to improve your social media marketing strategy.
Sprout Social offers a social listening tool. This software helps brands tap into global social conversation to get actionable insights that will help improve brand health.
The user-friendly platform tracks conversations around relevant topics to understand consumer sentiment and brand health. It's also easy to keep up with industry trends.
Sprinklr's social listening tool covers a broad range of social networks and messaging platforms, tapping into millions of publicly available news and review sites, forums, and blogs. The tool interprets customer data at scale so you can identify opportunities and build smarter strategies.
Analytics Tools
Use an analytics social media management tool to gain insight on how your posts are performing and whether you need to tweak your social media marketing strategy.
As the world's #1 content marketing platform, BuzzSumo is a great option for an analytics tool. It's easy to analyze billions of data points to sharpen your marketing strategy, creating data-powered content designed to succeed.
HubSpot also offers an integrated marketing analytics platform to tie every interaction to revenue. The software contains everything you need to be a smarter data-driven marketer.
HubSpot provides extremely detailed analytics, and you can get started with a free account.
Social Media Tips and Tricks
Pro tip: Outside of third-party social media tools, many social media apps have insights or analytics built in (such as Instagram Insights).
While these metrics might not be as detailed as what you'd get with a third-party tool, they can still help you understand your audience. Look at insights such as where your audience is from or when they're most active.
Another helpful social media tip is to use hashtags to listen in on the conversations your target audience is having. For instance, if you're in the fitness industry, make a list of fitness hashtags to follow and monitor.
Keeping an eye on what your audience is talking about will enable you to do a good job creating content meant for them.
In addition to regular posts, use polls to drive engagement for your brand. Interactive content is a great way to boost your engagement rate.
What's more, things like polls or surveys will make your audience feel like their voice is heard — and you'll get more insights into your audience, too. Interactive content is a win all around.
As you create content, make sure to run your posts by more than one person before hitting that publish button. Social media could make or break your brand and your reputation.
So it's best to get a few extra sets of eyes on your posts before they go out to make sure you avoid a social uh-oh.
It's also important to make sure your content is unique. Your posts should be fresh and new. Don't just copy what your competitors are doing — get creative and come up with something different. Just don't make your posts too sales-y.
In most cases, content marketing shouldn't explicitly promote your brand. Instead, you just want to pique interest and provide valuable content to consumers. This will help increase your organic reach as people share the engaging content you've made.
Interacting with your followers helps boost engagement, too. It also improves your brand reputation and creates customer relationships that are based on trust.
Respond to any comments or messages you receive as quickly as possible with helpful answers. Interact with any posts that you're tagged in, too.
While creating fresh content is important, it's okay to sometimes recycle your old content. Reusing or updating old content saves you time in a pinch.
Even if you don't post the content again, simply combing through your old posts and updating them with fresh SEO keywords will make sure they don't get outdated.
Evergreen content, or content that remains relevant over time, will help with your backlinks and website traffic.
Finally, we recommend staying on top of the latest research and trends in the social media marketing field. Social media moves fast. It's constantly evolving and changing.
And as a social media manager, it's your job to educate yourself about the world of social media best practices. Read blog posts, watch videos, and take courses or trainings that will help you stay abreast of everything going on.
This will allow you to create high-quality, relevant, and timely content that serves your followers well and helps promote your social media brand.
How to Create A Social Media Strategy
Social media marketing strategies aren't for the faint of heart. But if you do the work to create a strategy that's comprehensive, detailed, and strong, you'll reap the benefits of social media for your brand.
Use these tips to learn how to create a social media strategy and help your brand see success online.
Want to get more insights on how to improve your social media — and all types of digital marketing? Subscribe to our newsletter!
The Brandetize newsletter comes out once a month, and it's the best place to get advice and information about how to succeed in the ever-evolving field of digital marketing. Click here to sign up today!