So, you've launched your very own online course! Or, you've got a great idea for an online course, but you want to flesh out the marketing strategy before you create it.
Wherever you're at, kudos to you. Selling online courses is a great way to create passive income. You put in the work once and get paid over and over again. Creating online courses is also a phenomenal way to build trust with your potential customers and build yourself up as a thought leader.
But in order to successfully do all of that, you need to learn how to market and sell online courses for all stages of the sales funnel in order to build the best possible list of potential students and buyers.
Sound a bit overwhelming?
Don't worry. We're here to show you how to do it all.
By the end of this post, you'll know exactly what you need to do before you launch when you launch and after you launch your online course in order to see the sales roll inconsistently.
We'll help you reach your target audience and keep them coming back (or sharing the course with their friends) through a variety of exciting digital marketing strategies.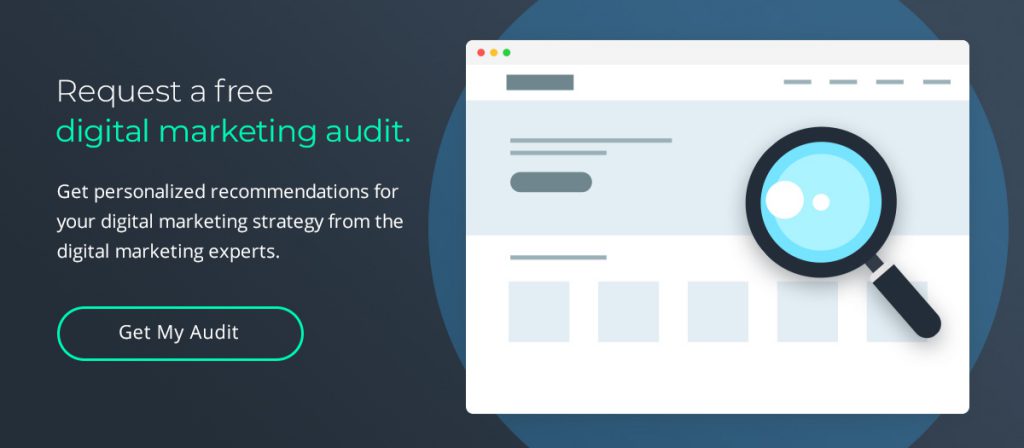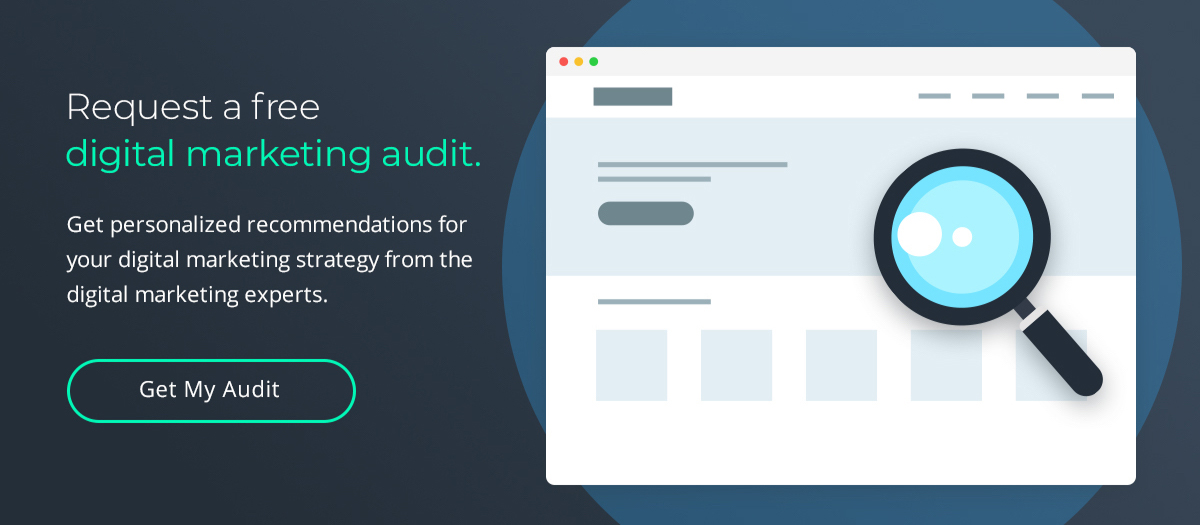 Marketing Your Course at Different Launch Phases
Your marketing strategy for your online course should have multiple phases. Phase one is pre-launch. This is the time to build excitement using email marketing, content marketing, social media selling, and more. Phase two is the launch phase, which is arguably the most critical, and phase three is post-launch.
That's right; the marketing doesn't stop when your course is up and running.
Let's dive into how to make the most of these three phases. Once you master the cycle for your first online course, you can rinse and repeat it for future online courses.
Pre-Launch
Many people think they have to have all their i's dotted and t's crossed before they can begin their marketing efforts for driving sales to a new online course.
But this just isn't true.
While you're adding the finishing touches to your course, you can and should market it to your future customers and start building your sales funnel before your product is even finished.
Who knows, you may even receive valuable feedback that you can incorporate into the course before launch.
Spend time in your pre-launch phase to build your course sales page, so that when you finally launch, prospects have a simple, on-brand, easy to operate page to purchase. You may even spend time prior to launch fixing course content to ensure it's the best possible for when you finally launch.
You can also utilize time in the pre-launch phase to start building your credibility. After all, you're selling information, so what will convince your target audience that you are the one they should learn from?
Use your social media channels to connect with your audience before launch so they already know who they're buying from when they land on your sales page.
Creating free content like a blog post or utilizing other content marketing efforts are also other incredible strategies to implement in the pre-launch phase when looking to eventually sell courses online. Bonus: Creating blog content optimized for search engines will also help people find your brand and course when they search for things related to your course online.
Furthermore, to generate even greater excitement in the pre-launch phase, you can implement tactics like a social media countdown, an early-bird discount, or a free mini-course to serve as a teaser, or even host a giveaway.
All of these tactics can not only create hype around the upcoming launch but also help you capture emails. You can then generate even more excitement through email marketing and notify your list when the course is live.
Launch
As with any online business, when launching and selling online courses, it's important to do so in the best, smartest, and most creative way.
If you've moved past pre-launch and are ready to profit from all your hard work, marketing your course at the time of launch is critical. This is true whether your course content is available for a limited time or it's evergreen.
It's important to think through your strategy in advance to take advantage of all the excitement you build and make sales on day one. For starters, you can send out a blast to the email list you worked so hard to build pre-launch. While it may not result in immediate sales for all who come to your site, it will at least create an influx of website visitors who may come back later to purchase your online course.
Another option to share your course during the initial launch phase is to utilize social media marketing and announce the course is live on your pages, as well as work with influencers to help share the news.
Below, we will get into all the additional ways you can drive your target audience to your sales page on launch day and beyond. But remember, this phase is key!
Post-Launch
We said it before and we'll say it again: the marketing shouldn't stop once your online course is live. After the launch, you still need to promote your course if you want a constant stream of revenue.
Now, some courses have a deadline to register or only happen once a month or every few months. If this is the case for your online course, now is the time to plan ahead for future launches. Start developing your marketing strategy well in advance, using what worked and what didn't work from your previous pre-launch and launch phases to pave the way to success.
If your course is evergreen, you can and should still continue to promote it in multiple channels to your target audience.
7 Ways to Market an Online Course
Now that you know how important the three distinct phases of marketing online courses are, let's dive into how to market your course during these phases. The goal is to build credibility, establish a connection via multiple channels, and drive members of your target audience to your sales page.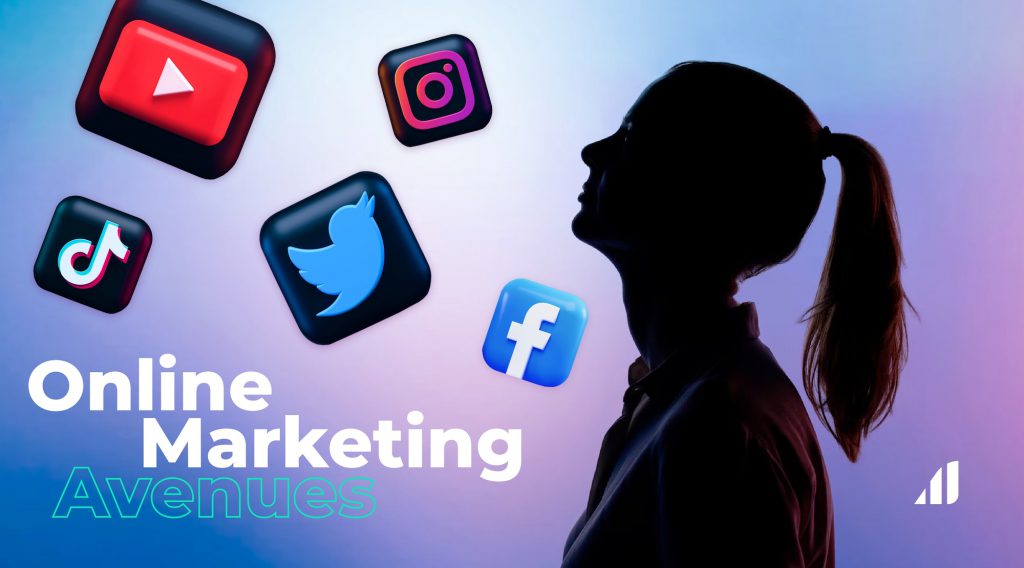 Social Media
There are countless ways to achieve these goals with social media. For instance, you can use Facebook groups to have "exclusive" conversations about the course and related topics. You can also show up on Instagram live to answer questions in real-time.
If your target audience is on Twitter, come up with quick and catchy tweets that will capture their attention. Social media is a great place to not only build an audience but also connect with them. Once you've developed a following, you can even message potential customers directly.
Email
When launching an online course, email marketing is—IMO—non-negotiable. You can deliver valuable information via newsletters to build credibility, send catchy sales emails during the launch phase, and even ping customers who have abandoned their carts to boost revenue.
Email is a great way to market your online course for all of the reasons and because it allows you to target customers who are at very different stages of the buying journey in very different ways.
Content
There are a couple of great ways to use content to market online courses. First, through blog content, and second, through video content. For example, you can utilize blog posts to touch on points you cover fully in your online course.
You can also share video snippets taken straight from your course on Youtube to tease particular topics. Both of these tactics leave your readers wanting more.
Virtual & In-Person Events
Events are an incredible tool to build momentum when marketing an online course. They can harness the power of a community to connect people and build excitement. Here are a few ideas you can try:
Host an event or a webinar to discuss the problem your course helps address and follow it up with a Q&A
Host a grand opening or a launch party surrounding the course
When your target audience can experience and identify with your brand through an event, your online course serves as the next logical step for them to take.
Reviews & Testimonials
One of the best ways to give your course clout and build trust with potential customers is to showcase testimonials from people who have taken it.
Simply ask your current or previous students to leave a review after completing the course. Perhaps offer an incentive in exchange, such as a percentage off the next course they sign up for.
If this is your first time launching your own online course, this part may be a little more difficult but it is still doable. For instance, you could consider offering the course for free to a small handful of people in exchange for a testimonial.
Once you have a handful of glowing reviews, share them on your website, on social media, and in your email newsletters.
Paid Ads
Organic growth is great, but when you're launching an online course, it may not happen as quickly as you want it to. For this reason, we recommend utilizing paid ads, such as Google Ads and Facebook Ads.
Putting ad spend behind your marketing strategy can help you reach more people than you're able to organically. And when you're selling an online course, you can see the direct ROI.
Create a Freemium Offer
When a potential customer lands on your sales page, they aren't always ready to commit right then and there. But there are some things you can do to encourage them through the buyer journey and ensure they are a happy customer when they do convert.
For instance, you can create a free mini-course to help them see if they relate to the content and will benefit from your full online course. This can help build trust and eventually lead to more sales.
Are you ready to get to work? As you can see, there are many great ways to market your online course. If you're not sure what the best way forward is for your brand, or you're busy crafting the perfect course and need support to market it to the masses, we're here to help.
Let our team perform a free digital marketing audit that will give you actionable insights you can use to grow your brand and sell your course!