Are you utilizing Instagram stories to their full potential?
Instagram stories are an additional feature within the Instagram app, outside of the traditional feed. You have the opportunity to reach a whole new target audience by regularly releasing content on this free feature.
For businesses, stories are the newest toy for social media managers everywhere to use. A lot of companies are making really creative content with this feature, and you can get in on the fun as well.
At Brandetize, we've seen great results from using Instagram stories, which is why we want to offer you some tips to crush Instagram Stories for your business.
What Are Instagram Stories?
Instagram Stories are temporary photos or videos that are strung together to create a story. Each clip of the story is available to view for 24 hours and then they automatically disappear.
This is a great option for brands to share content that they might not want to remain on their profile feed indefinitely.
Want Your Instagram Story Up for Longer Than 24 Hours?
In early December 2017, Instagram released an update that now gives you the option to save your Instagram stories to your Instagram profile using the "Highlight" feature.
This is a great option for when you have a story that is performing well and you want to keep it on your profile after the initial 24 hours.
The stories appear on your profile above your photo feed.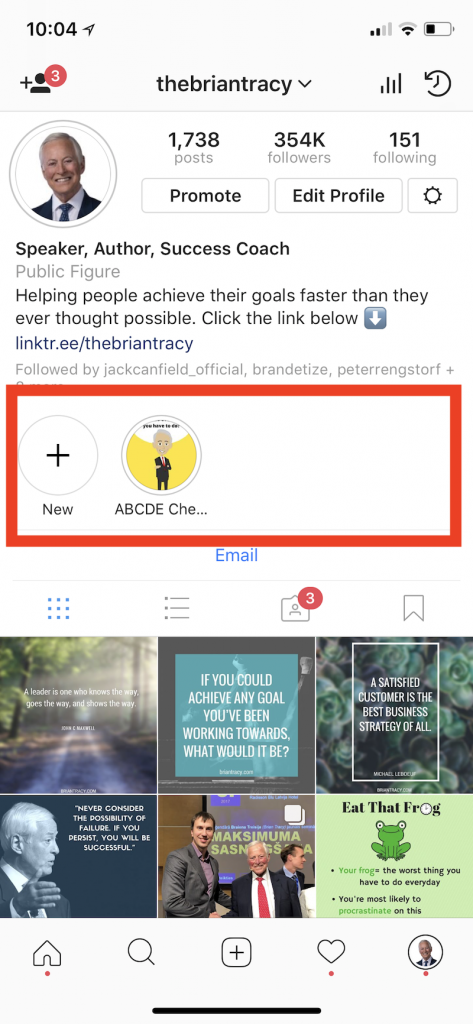 Benefits of Using Instagram Stories for Your Business
They're the First Thing Users See
One of the key benefits of utilizing Instagram Stories is that stories are the first thing users see when they open up the app.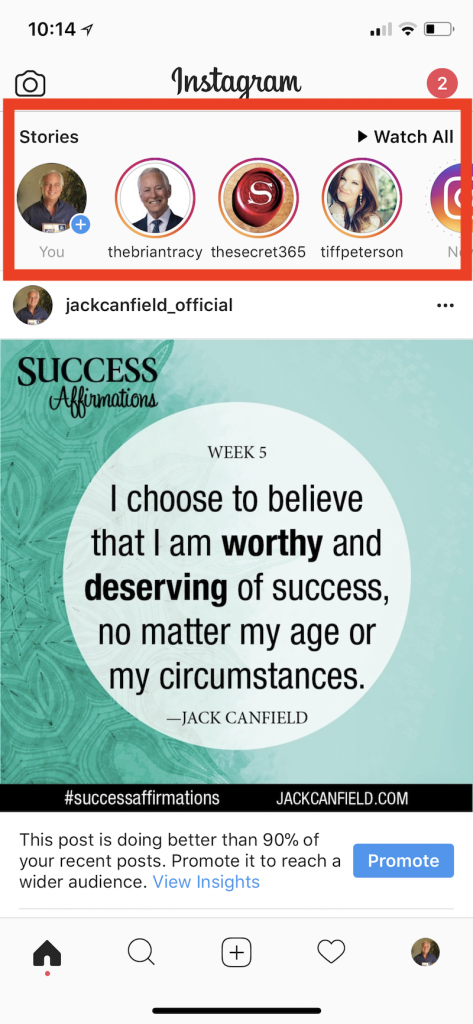 They appear above the feed and are organized a users engagement, but here's the cool part…
Unlike Instagram's feed algorithm that actually will not show users certain posts based on their past engagement, Instagram stories show ALL of your unread stories along the top bar. It is organized by past engagement, but there is less of a chance that people will miss your post.
They're Discoverable
Another great perk of using Instagram Stories is that they are discoverable. Being discoverable means that when you create stories, you have the opportunity to show up in the explore tab as an account that people can discover.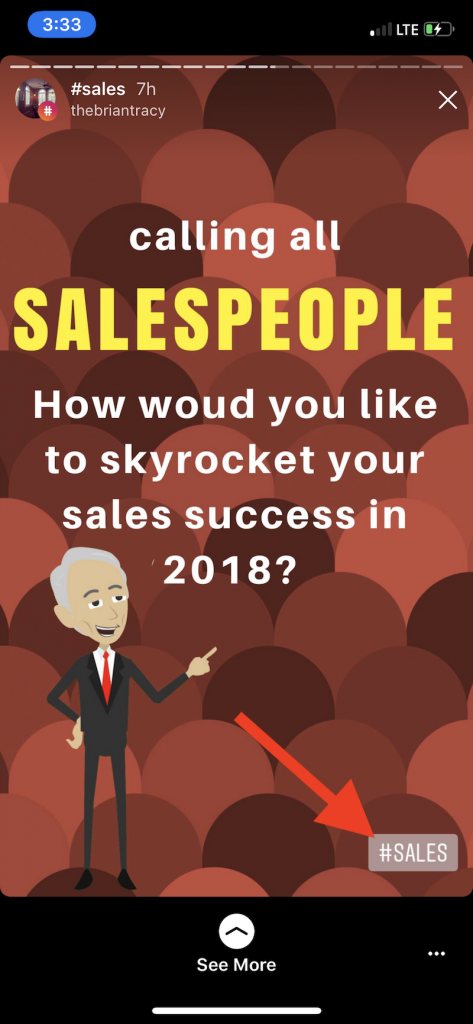 Above: Make your stories discoverable with hashtags.
When you click on the explore tab (the one that looks like a little magnifying glass), you'll see suggested stories based on your previous engagement at the top. When you click on this story and you like what you're seeing, you can easily click on the icon in the left corner here and go directly to the profile that posted it and follow their page.
If you're not doing a story, you're missing out on getting discovered by users who are already interested in similar content.
You Don't Have to Be on Camera
There are several ways to gather content for your stories without being front-facing.
There are all kinds of creative ways you can craft a beginning, middle, and end to your story that is relevant to your brand using emojis, using the writing tools, and using the stickers to add value.
Above: A full Instagram story in action.
6 Tips to Get the Most Out Of Your Instagram Stories
Now, let's dive into 6 tips for getting the most out of your Instagram Stories.
1. Be Consistent
Remember that Instagram Stories disappear every 24 hours, so you want to make sure that you get into the routine of uploading stories on a regular basis.
2. Use Exclusive Content
Use exclusive content that your audience won't find anywhere else online. The reason why you want to do this is to create FOMO, or fear of missing out. When people see that ring around your avatar signifying that you have an active story, they will want to click in to see what you're sharing, knowing that it is going to go away in 24 hours.
3. Use Stickers
The stickers are found in the little icon that looks like a smiley post-it note on the top of the editing screen.
The two I want you to pay close attention to are the Location sticker and the Hashtag sticker because these are also discoverable.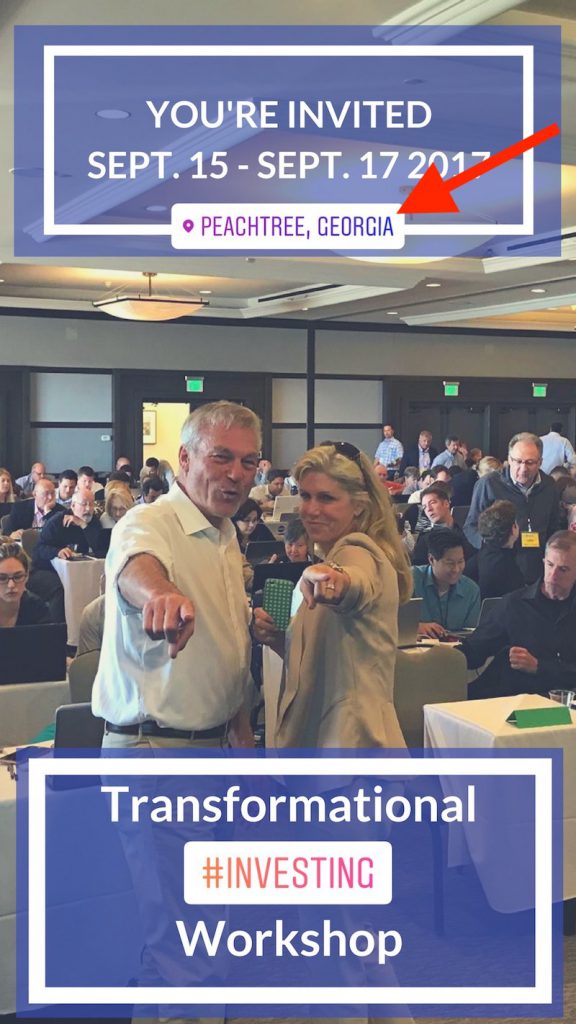 Above: Use location tags so people can see exactly where you're located.
Earlier we talked about getting discovered in the explore tab. With these two stickers, you can also get discovered when people are searching for Places and Tags.
4. Take Advantage of Outbound Links
If you have more than 10 thousand followers, you have the extra option of adding links to your Instagram Stories. With this feature, users can swipe up and be directed to your choice of website, product page, blog post… you get the idea.
If you're not quite at the 10k follower mark yet, there's still hope. There are rumors that Instagram will lower this requirement in the future, so keep checking for a paperclip icon when you're editing your stories.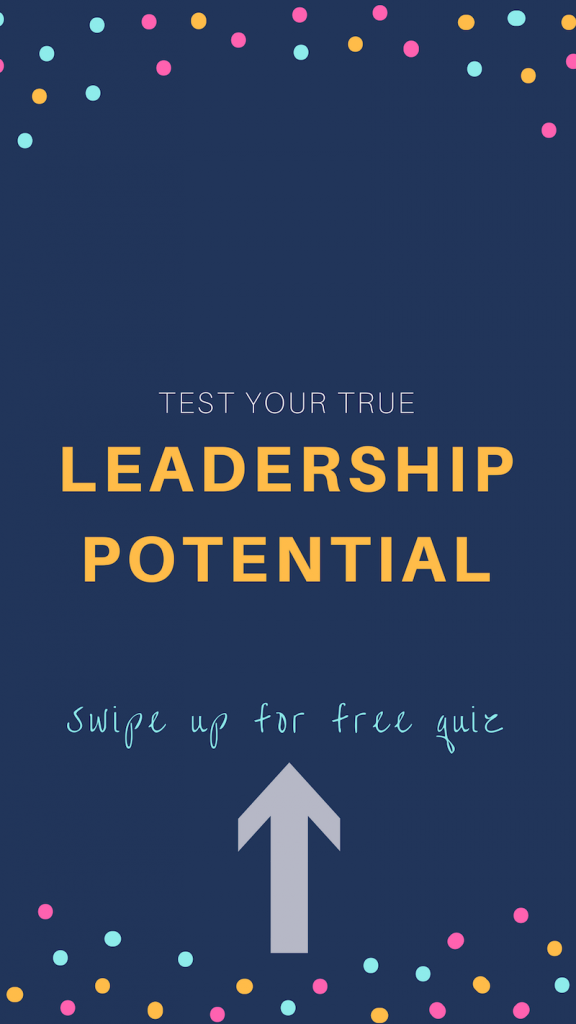 Above: Use outbound links to drive traffic to your website and products.
5. Post a Variety of Content
With Instagram Stories, you can get as creative as you want. Here are just a couple easy ways you can change up your story…
Go Live on your story, use the boomerang feature for short, fun videos, or try using one of the filters by clicking the smiley face on the camera screen. These are really simple ways to make your content exciting without having to put in a lot of extra time.
6. Be Authentic
Here's one final tip for you. When it comes to Instagram Stories, be authentic. In today's world, marketers need to be able to tell deeper, more authentic stories and this is the perfect platform to do so. So, skip the sales pitch and remember this:
"Marketing is no longer about the stuff you make, but about the stories you tell." -Seth Godin
Are you currently using Instagram Stories in your social media marketing strategy? Let me know how you use them in the comments below. For more marketing tips, sign up for our weekly newsletter.