Have you updated your marketing strategy recently?
While you may have found "what works," the same strategy that worked three years ago, or even six months ago, likely won't' have the same impact today. The digital landscape is constantly changing and potential customers are constantly finding companies in new ways.
You want to be where your customers are, don't you?
With the explosion of TikTok, the advent of text message marketing, and the ever-changing role of Facebook and Instagram, your lead generation strategy probably needs an upgrade.
As marketing experts, it's our job to stay on top of these updates and hone in on successful lead generation strategies that businesses can use to expand their reach.
In fact, we have an entire course on strategies that generate leads & increase sales.
That course is a good place to start, but if you're curious what changes you should make right now based on the current landscape, keep reading.
As someone managing a marketing team, or trying to maximize their efforts to scale a business, we know you've got enough on your plate. So please, let us help take some of that pressure off so you can focus on what you need in order to succeed.
Here, we'll show you how to upgrade your lead generation strategy to cultivate new customers, drive more sales, and experience greater success. Let's dive in.
Do You Recognize This Lead Generation Strategy?
Email marketing, pop-up forms, chatbots…do these lead generation tactics sound familiar?
While all of these tactics are great to include in your overall lead generation strategy, why stop there?
The fact is, times, technology, and people's willingness to provide information have changed. You can't simply ask for someone's email and expect them to hand it over, let alone expect them to purchase your product or service once they do.
In order to generate high-quality leads, you have to keep up with the changing times, tech, and preferences. Oh, and since we mentioned it, quality is greater than quantity when it comes to leads (more on how to get more of the former below).
Don't let this dishearten you; while some parts of modern tech and social media may feel out of reach, they're not impossible to learn. And if it does feel like too much, you can always hire an expert team to walk you through it.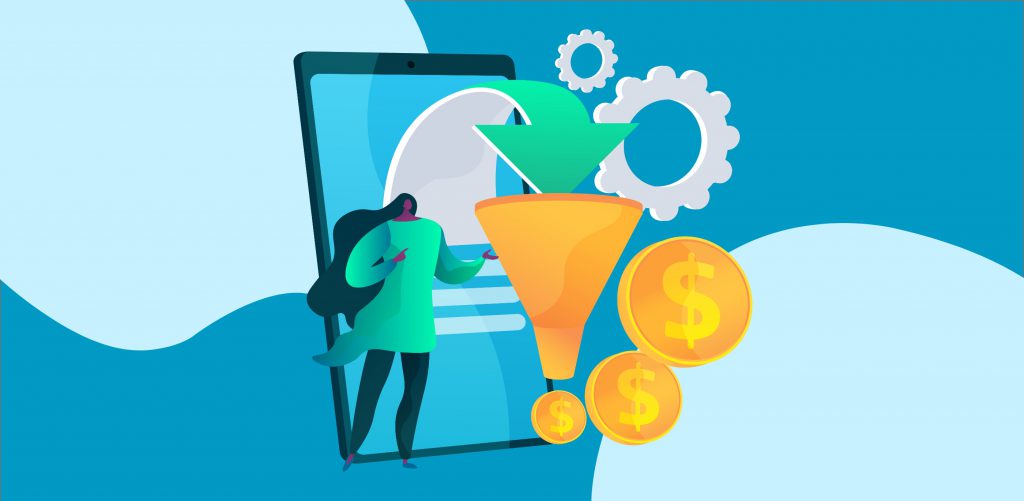 Build Your Own Successful Lead Generation Strategy with These Elements
Before we jump in, let's make one thing clear: a one-size-fits-all approach to lead generation will never work.
Your offer and your audience aren't the same as any other business, so your strategy shouldn't be a cookie-cutter replica of another one, either.
Plus, people are smarter and more in tune with the efforts businesses make to earn their dollars, so they likely won't respond to an all-too-familiar tactic.
Listen, we understand that it takes time and effort to develop a successful lead gen framework that is unique to your business.
But we promise that when you do, you will be able to cultivate high-quality leads that could actually turn into customers, which will save you time and energy on the back end.
And here's a little secret if you're already feeling overwhelmed with the idea of coming up with a strategy all on your own:
If you work with a trusted digital marketing team that knows your unique brand and audience, they can help create a custom approach and focus your attention on the areas that matter in order to help you scale and generate qualified leads like never before.
So, no matter how you go about doing it, when you set out to build your unique lead gen strategy, try including these elements to find success:
Up Your Design Game
Great design is more important than ever when it comes to the visual content you use as part of your lead generation strategy. It can give your business a cool factor and even enhance your credibility with your customer.
Don't be afraid to get creative here; embrace bold colors and patterns that will pop on the screen and stop people from scrolling on by.
While you can go wild with pattern and color, it's a good idea to keep the overall look clean, the fonts readable, and the messaging to the point.
Your goal is to get folks to actually consume the content you're putting out there. To help keep leads coming back, utilize design to capture their attention and then be consistent; your content should always be identifiable as your brand. Too much mixing, matching and redesign will only cause confusion.
Get creative, be bold and stay consistent to attract and convert more leads!
Create Consistent Content
Speaking of consistency, we can't talk about creating content without talking about blogs.
When it comes to the age of the internet, a regular blog is one of the best forms of inbound lead generation. A blog done well helps attract new leads as well as helps keep current leads warm.
Creative, audience-specific blog posts – with strategically placed and helpful lead magnets, we may add – are a great way to show your leads you care about them and they can rely on you and find resources from you to help them answer their questions, address their concerns, and help solve their problems.
Essentially, a blog done well, and written specifically for your target audience has the ability to turn qualified prospects into qualified leads in a matter of minutes. Talk about value!
A single blog post has the power to position you as an expert in your field, provides a place to connect with your potential customers, and can boost your search engine rankings to boot. So now imagine what creating them on a regular basis can do for your sales funnel.
And don't forget, if the goal is to generate more leads, must also prioritize good SEO practices in your articles, as well as infusing your own unique brand style and voice.
Seem like a lot of things to keep track of for a little ol' blog? Don't worry. When you follow a simple blog post template, you can turn out blog content quickly and effectively, utilizing everything we mentioned here in order to reel those leads in.
Embrace Multimedia
While blogs are great for all the reasons mentioned above, different forms of media including landing pages, video, podcasts, and gifs are all valuable content marketing and inbound lead generation tactics that will benefit your business.
Utilizing multimedia in your content marketing strategy can help maximize your efforts and put your content in front of the right audience at the most optimal time.
Expanding past the realm of a blog will also allow your brand to be more accessible to those who are on the move and prefer to listen to or watch a video version rather than read an article, or vise versa.
A good place to start may be launching a Youtube channel or a podcast. These elements can also be included on your present blog and social media platforms, or even in your emails to make your static content more exciting and engaging.
Basically, incorporating a variety of media will not only help you access more people but also help you show off your brand's personality in more ways.
This, in turn, will help you generate more quality leads that relate to your brand.
Get Personal & Social
One of the best places to meet leads, talk to them, and drive them to your website, a piece of content, or your product page is to connect with them on social media.
This shouldn't be any surprise; we know (on a personal level) that so many millennials, gen Z-ers, and even gen X-ers discover businesses and products through Instagram or TikTok.
Connecting with potential customers in an online community isn't always straightforward, though. When you talk to a lot of people on one medium, it's important that you still treat them as individuals with unique preferences. A few good rules to follow are:
Always be genuine, and
Always respect your audience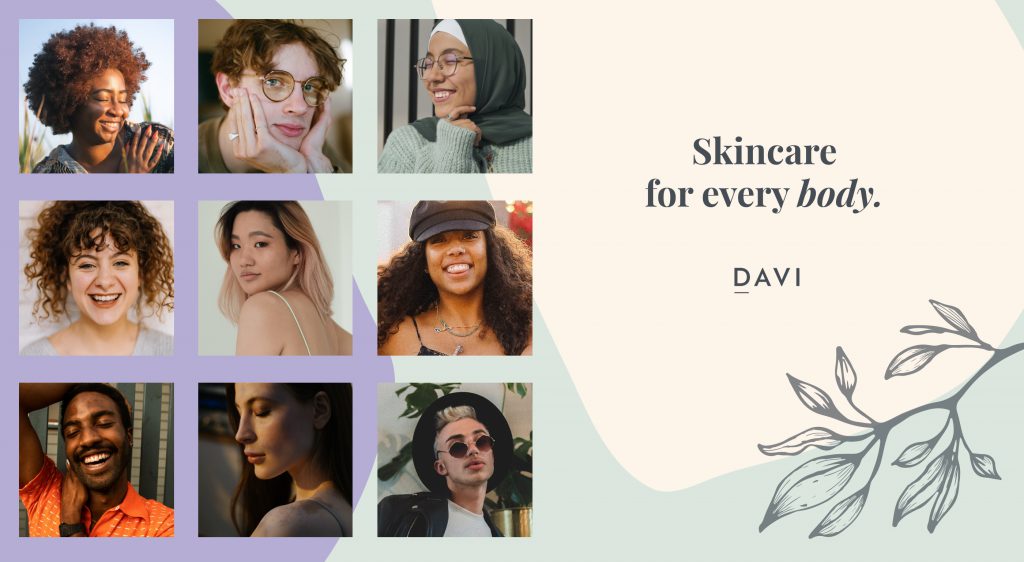 If you pay attention to their responses, comments, and likes, you will not only cultivate greater brand loyalty but also be able to better understand what your audience wants.
Sending and replying back to a direct message they send your brand also helps you establish trust quickly.
This can help you create organic lead generation strategies based on how your audience is likely to act on social media.
When used wisely and often, this space can be an incredible place to generate leads.
For example, in combination with other organic tactics like search engine optimization and the creation of an email automation system, simply posting on Instagram allowed us to achieve triple sales in 60 days for Nonnie's Nectar.
Meet Your Audience Where They Are With What They Want
Speaking of knowing what your audience wants…
The playing field where a passive audience member converts to a lead has widened. For example, someone who's already on your email list but hasn't converted to a customer probably knows more about your brand than someone who came across your brand for the first time from a paid ad they came across on Instagram or Facebook.
The same is true for someone who has watched a dozen or more of your Youtube videos compared to someone who saw one viral TikTok.
In order to move your audience down the sales funnel, it's critical to understand who they are, how familiar with your brand they are, and where they found you. Here are a few places leads may find you:
Blog
Google search
Paid Ad
Organic social media
Good ol' word of mouth
Influencer recommendation
Guest blog or link
When you understand how they found you, you can realize what it is that turned them into a lead—this is the thing they want. When you know what they want, you can then nurture them to the point where they become customers.
Never. Stop. Testing.
With any digital marketing strategy, testing is a critical component of success. We'll say it again: times and technology are changing—all of the time—so it's important to be willing to revisit strategies and innovate as needed.
Testing is a great and inexpensive way to understand what's working and what's not. So test, and test often. You never know what you might find out.
Replay the Hits
While your lead generation strategy may need an upgrade, that doesn't mean you need to totally reinvent the wheel.
New campaigns, tactics, and methods are awesome and can definitely work, but when you find something that's super successful, why wouldn't you capitalize on that over and over again?
If you have a tried and true strategy that is consistently generating new leads, don't toss it aside. But do test and see if one of the tactics we've discussed here could lead to greater success.
Your strategies may just need a tune-up, or to be enhanced with the use of multimedia or a new design. If you aren't utilizing all of the elements we discussed above, we encourage you to give them a go. New technology and new social media platforms could bring in a wave of new business.
Don't Be Afraid to Ask for Help
If you're worried you'll alter your lead generation tactics just in time for the technology to shift again, or simply don't have the time or manpower to dedicate to excelling at these tactics, it might be time to hire a team you can trust to take it over.
With the help of the right marketing agency, you can attain the expertise you need and achieve the results your marketing and sales team is looking for sooner.
For more lead generation tips, sign up for our newsletter. We'll send you the aptest information for the success of your business and continue to help you generate more quality leads.