There are more and more coaching businesses popping up all across the world.
Whether you're looking for life coaching clients, fitness coach clients who want to lose weight, a coach who can help you understand how to work land development deals, or any other type of potential customer, you aren't going to build the audience you need unless you figure out how to stand out from the crowd and learn marketing for your coaching business.
To be honest, an online coaching business is going to live or die by your marketing efforts. So if your tactics like paid advertising, guest blogging, and content marketing are successful, congratulations! You'll be able to attract clients and build a business that turns a healthy profit.
But if your marketing strategy fails, your coaching business will fail, too.
With so many different social media platforms and digital channels out there, it can be overwhelming trying to figure out where to target prospective clients.
Here, we're breaking down the most effective marketing strategies that every coach should follow to help grow their business. But first, let's back up and reiterate just why marketing is so essential.
Why Is Marketing Important?
Let's start with the basics: If you don't market your coaching business, you aren't going to find any clients.
That's why marketing–from content marketing to different social media platforms to networking groups and more–is so essential for coaches. It's the lifeblood of a coaching business. Without a good marketing strategy, your business will not survive.
Take a look at these statistics that prove why marketing is so important.
Marketing Statistics for Coaching Business to Know
Digital marketing and advertising tactics are highly effective to drum up more business.
After all, digital ads can increase brand awareness by 80%.
Additionally, businesses that blog get 55% more website traffic. And the social media market is massive, with 90% of Instagram users alone following at least one brand on the platform.
When it comes to using marketing for lead generation, though, email marketing is the most common strategy to get more clients, with event marketing and content marketing coming next.
Marketing isn't just for new lead generation, though. It will help you retain clients, too.
For example, email is a popular method of customer retention. And since loyal customers spend 67% more than new ones, retention is an important area to focus on in your coaching business.
These are a few of the reasons why marketing can help you get a leg up on your coaching competitors.
Finding Your Ideal Client
Now that you know how big of a role digital marketing plays in the success of your coaching business, it's time to figure out what your ideal client looks like. After all, you can't build a marketing strategy that will appeal to your audience until you know who your audience actually is.
To start, think about what niche you're in. If you're a health coach, for example, your ideal clients will be people who are interested in improving their health, nutrition, or fitness level.
Next, narrow this down further by solidifying your offerings and who you want to serve. Teenage athletes looking for mindset help will be a very different audience than middle-aged weekend warriors needing nutrition guidance.
Once you've hashed out the details, develop an avatar or persona for your ideal client. This will be helpful to keep on hand as you set out to market your coaching business.
12 Marketing Strategies to Try For Coaches
Now that you know where to start, here are the best marketing strategies for coaching businesses you should implement to start expanding your business.
Start A Podcast
These days, pretty much everyone seems to have a podcast. But don't write off this valuable marketing strategy for your coaching services just because there may be a similar podcast already out there.
Starting a podcast can help you reach potential clients and share your knowledge as a coach, especially if you're providing value to your niche target avatar.
Truth is, podcasts are a valuable lead-generation resource. By sharing relevant content with your target audience, you can reach people who are interested in what you have to offer and start to build trust with them.
They'll listen to your podcast and hear your expertise–ideally leading them to opt into your mailing list and eventually convert.
To start a podcast, you'll need basic recording equipment such as a computer, a high-quality microphone, headphones, and editing software.
Then, come up with unique topics that your audience would be interested in. Next, find a quiet place to record episodes. Edit the recording if needed, and use your hosting site to launch your podcast on major streaming services.
Remember to cross-promote your podcast on other channels, such as your social media platforms and email list. You can also earn some extra money from paid ads. Be consistent with producing episodes so your coaching clients can count on fresh content.
Create or Refine Your Website and Blog
Having a website where people can learn about your coaching services is an absolute must.
Your website should be a one-stop shop for potential clients to see who you are and what you offer. Your site communicates your brand and helps you look like the professional you are.
So, what should you put on your website? We recommend including the following pages:
Home
About Me
Services/Work With Me
Blog
Contact
Testimonials
Your blog should share posts that are on relevant topics for your target audience. Keep your blog regularly updated with fresh content so your site will rank higher in search engine results.
Your entire website, including your blog, should also be optimized for SEO. Incorporate keywords–words or phrases people might Google to find you–such as "life coach near me" in a natural way. Don't forget to also think about off-page SEO, like backlinks.
Finally, as you create graphics and write copy for your site, remember to keep your ultimate goal–conversions–in mind. Everything on your website should be designed to drive people toward booking a discovery call, signing up for your email list, or converting in some way.
Attend and Host Events
Where are your potential clients spending their time? What kind of events do they attend? Can you attend these events, too–or better yet, host your own?
Webinars and live streams are two popular event types to add to your marketing efforts. These 100% virtual events have become even more common since the pandemic.
For instance, we helped our client Rule #1 Investing pivot their monthly live workshops into virtual events when COVID-19 hit. As a result, the client increased revenue by 77% YoY in 2020.
Choose a topic that is relevant to your prospective client. Then map out a presentation based on this topic. You can speak at the event yourself or invite another expert to join you for a Q&A.
Advertise your event on social media and other channels. Make sure to practice with the webinar software you're going to use to ensure you know how to work it.
On the day of the event, you can also record the webinar to reshare later for even more views. Remember to follow up with live attendees the next day.
Offer A Free Discovery Call
A discovery call is an initial meeting with a potential client where you find out whether you're a good fit to work together. The client can get an idea of who you are, what you have to offer, and whether they'd like to move forward with paid coaching.
Your job is to "prove" your value to continue moving people through the funnel.
To do this, create a template that you can use for each discovery call you have. First, ask your client questions that will allow you to get to know them and what they're looking for (this can also serve as valuable market research on your target audience).
Next, determine whether this client really needs coaching–and if you're the best coach for them. And, to demonstrate how you can help, offer some suggestions for a problem area they're currently dealing with.
At the end of the free coaching call, you should recap everything that was covered and explain how you think you could help them in the future.
To save yourself time and hassle, consider asking the client to make their decision about future coaching right then and there before you get off the call.
Use Social Media
In today's world, using social media marketing is an absolute must if you want to find new clients.
The best social platforms for you, however, may vary based on your audience demographics–which is why it's so important to define your target audience.
Here are a few of the most important social platforms and what you should be doing on each.
Facebook
Facebook is still a very prominent social platform and community to have a presence on.
In addition to creating and posting on a business Facebook page, Facebook groups are a valuable resource for coaches across the board.
Join groups in your industry. Then answer questions, providing value to prove your expertise. While most groups don't allow blatant promotion, you can strategically leverage Facebook groups to get to know your audience.
You could also create your own group for coaching clients or lead generation.
LinkedIn
LinkedIn is a good place to continue building your personal brand. Publish thought leadership content that shows the value you can provide. Depending on your niche, you might find clients directly from LinkedIn, too–especially ones who are willing and able to pay a bigger budget.
LinkedIn is also a good place to connect with other coaches and brands where you may be able to network your way into collaboration opportunities.
YouTube
Creating a new YouTube video each week is a great way to boost your online presence.
Showing your face will help people feel as if they know you. And again, this is another opportunity to share your expertise, helping people recognize your competence and find you via search engines.
YouTube can be one of the most profitable marketing activities for coaches if you're willing and able to be consistent. And nowadays, video is one of the most consumed forms of content, so it's essential to start getting comfortable in front of a camera sooner rather than later!
Instagram
Another social platform where you'll likely find your target audiences is Instagram.
Since Instagram is a very visually-oriented platform, this makes it a great place to cement your personal brand. It's also a golden opportunity to share your coaching programs and advertise a free coaching call via promotional posts, Reels, Stories, IGTV videos, and the other features Instagram offers.
Twitter
Twitter can be another beneficial option for online communities to reach your ideal clients and drive website visitors. Cross-promote your other content, such as your blog posts.
Other interesting Twitter marketing ideas would be to advertise your lead magnet or free consultation to find clients, have conversations with people who have questions about your brand through replies or share relevant hashtags and memes that your audience can relate to.
Be A Good Guest
Guest posting on other blogs, being interviewed on podcasts, and speaking engagements of any kind are valuable ways to get your name out there. Posting guest blog posts can also give you backlinks to your website to help with SEO.
How can you find these opportunities? Be vocal about the fact that you're looking for writing or speaking engagements. Keep an eye out on social media for any opportunities that might pop up. You can also directly contact websites that accept guest bloggers, or events that have a speaker lineup.
You'll want to look for opportunities in your same industry. That way, you can feel more certain that your readers or listeners will be interested in what you have to offer.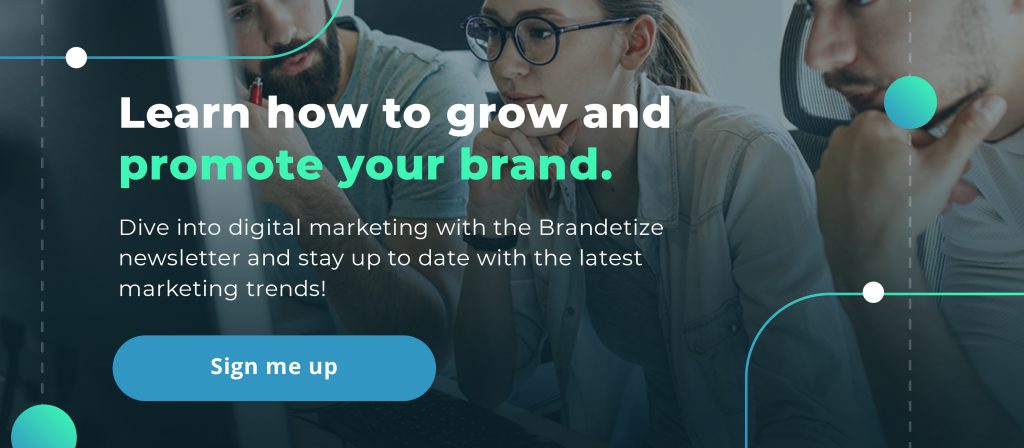 Focus on Your Branding
Branding isn't just for corporations. Personal branding goes a long way in helping people remember you and work with you. Think of your branding as your identity. It communicates who you are–and why you're better than your competitors.
To get started branding yourself, think about your story and who you are. How do you see yourself? How do you want your audience to see you?
Personal branding helps get this persona across. As you define your branding, stick to authenticity and stay true to yourself. Don't try to be someone you aren't. Your target audience will be drawn to who you really are.
Your brand should come across clearly and consistently in all of your online (and in-person) communication. Remember that branding affects copy, graphics, and more.
Use these things as vehicles where you can layer your branding on top.
Ask For Referrals and Reviews
If they aren't already, client reviews and referrals should play an integral part in your business. 97% of people read online reviews, and recent reviews are especially important–85% of customers won't look at reviews older than three months.
And when it comes to referrals, customers who are referred by other customers have a 37% higher retention rate.
Your referrals don't have to come from current or past clients, though.
They could also come from other coaches, businesses, or social media.
You might consider reaching out to coaches or businesses who do something complementary to you (for example, contact a personal trainer if you're a nutrition coach). Ask if it would make sense for the two of you to pair up as referral partners so you can both exchange clients and references.
To help you get more customer reviews, it's also essential that you simply ask for them.
As a successful coaching partnership is ending, ask the client to leave a review right then and there before you end the call. Or contact past clients via email to request they write a review.
When ending a relationship with clients, don't get cold feet and cut communication. If they found your content and coaching valuable, ask them to share their experience to help others learn the same things they did.
Collaborate With Others
A referral partnership is an example of a way you can collaborate with others to market your business. But it's not the only way. You could also join forces with someone else to host a joint event or social media campaign.
When you're considering which brand or individual to partner up with, make sure you pick someone who does something complementary–not the exact same thing as you. If you're a finance coach, for instance, a local insurance company might be a good fit.
The key is to work with someone who is in your same niche and has the same target market, but provides different services than you. This will allow both of your audiences to grow.
Write A Book
Have you ever considered writing a book? As a coach, becoming an author could lend you extra credibility and help position you as an expert in your field.
A book will also get your name out there, opening you up to a whole new audience of people who may want coaching.
Similar to preparing a presentation, when you're planning out your book, come up with a topic that fits in with your area of expertise. Think about the most common problems that your coaching clients approach you with. Chances are, these are issues that your target audience would be interested in reading a book about.
Once you've decided on a topic, divide it into subtopics. These will be your chapters. Next, you'll write the first draft, using personal stories and illustrations to keep readers engaged as you explain each subtopic and give advice.
When you're finished with the drafting and editing process, you can either self-publish your book or try to find a traditional publisher. Then you'll market your book to get as many readers as possible.
Create A Freebie
A lead magnet is a free resource that provides value to potential clients. You'll put this resource on your website and invite people to download it in exchange for entering their email address so you can add them to your list.
Your freebie should be in a format that doesn't take too much time for you to create. If it's recycled content, even better! It should also be something different than your free discovery call. You might consider creating:
Ebook
PDF
Short course
Whitepaper
Webinar recording (like we discussed earlier)
For many people, these options are more manageable than having to schedule a time to get on the phone.
Pick a topic for your lead magnet that quickly solves a problem. This will make the resource feel like it offers true value. Again, think about the questions and problems you hear most often and let those topics serve as a guide to help you choose the most appealing content to cover.
Send Regular Emails
As mentioned earlier in this post, email is one of the most valuable channels to help you reach clients and generate new business.
99% of email users (four billion daily users) check their email every day.
89% of marketers use email as the primary channel for generating leads. And email marketing has a massive ROI: $42 for every $1 spent.
After someone signs up to get your lead magnet, they will be part of your email marketing list. A consistent weekly newsletter is a smart way to build trust and let your audience get to know you. You could also offer exclusive content via email that people don't get anywhere else. Or cross-promote your other content, like your most recent blog post.
Keep in mind that your email marketing doesn't have to be fancy. Don't spend a lot of time adding bells and whistles. Just focus on telling your story, and stay genuine! That's what will reach clients most effectively.
Get More Tips For Your Coaching Business
The right marketing strategies can help you attract clients for your coaching business who will engage with your content, give reviews and referrals, and help you keep the cycle going–finding more and more clients who are looking for what you have to offer.
To stay on top of marketing tips and trends, subscribe to the Brandetize monthly newsletter. Called The Shark Bite, this email newsletter keeps you updated on the latest best practices in the world of marketing.
It's the best way to learn how to market your coaching business and get more new clients over time. Subscribe here and take your business to the next level!