By now, the COVID-19 pandemic is well underway. And while the virus itself is scary enough, business owners are now facing another terrifying issue, too: Remaining profitable and keeping their doors open.
Small businesses and large corporations alike are struggling during the pandemic. By March 29th, the second Sunday of social distancing, over 50% of small businesses were not operating.
On a similar note, many businesses are struggling to continue marketing – unsure of how to be sympathetic and not sound tone-deaf while still keeping their brand top of mind. But the worst thing brands can do right now is nothing. Businesses need to adapt.
So to help guide your marketing efforts, here are three ways you can pivot your marketing strategy and modify your current business model to remain profitable during the COVID-19 crisis.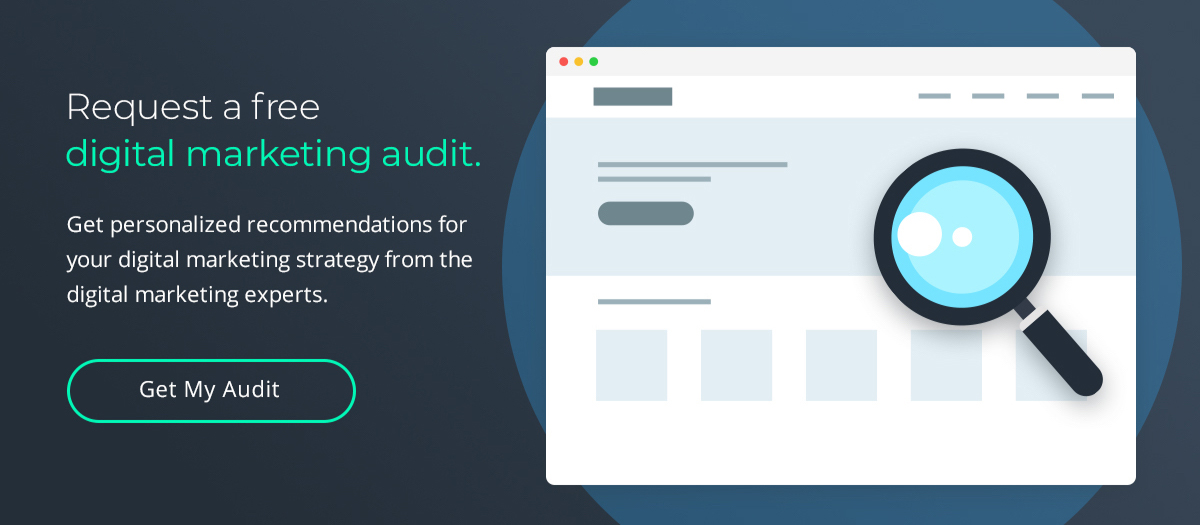 1. Host a Virtual Event
The quarantine and social distancing guidelines recommended by both the national and state governments have canceled thousands of live or in-person events. Everything from local gatherings, to weddings and vacations, and even the 2020 Summer Olympics have been postponed – if not canceled outright.
Because of the virus and these cancellations, everyone is stuck at home and feeling a little isolated. People want to connect with each other more than ever, which is why hosting a virtual event is the perfect way to interact with your customers, despite the distance.
That's what our client, Phil Town from Rule #1 Investing, discovered after we helped him create and host his incredibly successful virtual investing workshop.
The Problem
Prior to the COVID-19 Crisis, Phil and his team would host live, in-person investing workshops to help people learn to invest smarter and achieve financial freedom. These events played a major role in their marketing funnel.
So when COVID-19 caused cancellations across the board, we were all faced with quite a challenge – one that many event-based brands have also struggled with over the past few months.
The Solution
With a slight pivot in the marketing strategy, we helped Phil make a confident decision to host a virtual workshop to replace his normal live events.
This online version of the workshop contained the exact same high-quality information that would have been taught in-person, but now could be obtained from the comfort of the viewer's home.
Each day of the three-day workshop was packed with exciting and interactive lessons through the help of a virtual chat system, which was designed to encapsulate a personal connection between the presenters and audience members.
The workshop also included breakout sessions where groups of 10 could work directly with coaches in Zoom Chat, mimicking the format of an in-person event.
The Result
The virtual workshop was an enormous success. People loved the convenience of learning from the comfort of their own home. The virtual events required far less set-up and felt more attainable for the attendees to just log on – no travel needed.
Less than 90 hours after the launch of the first workshop, all 300 seats had sold out and the feedback from attendees was all positive.
Even better, Rule #1 Investing is now able to host events far more often. Currently, they are averaging 1-2 workshops each month, which is significantly more frequent than the 8-10 in-person workshops per year.
In this situation, a pivot paid off big-time. But, we'll let the results speak for themselves.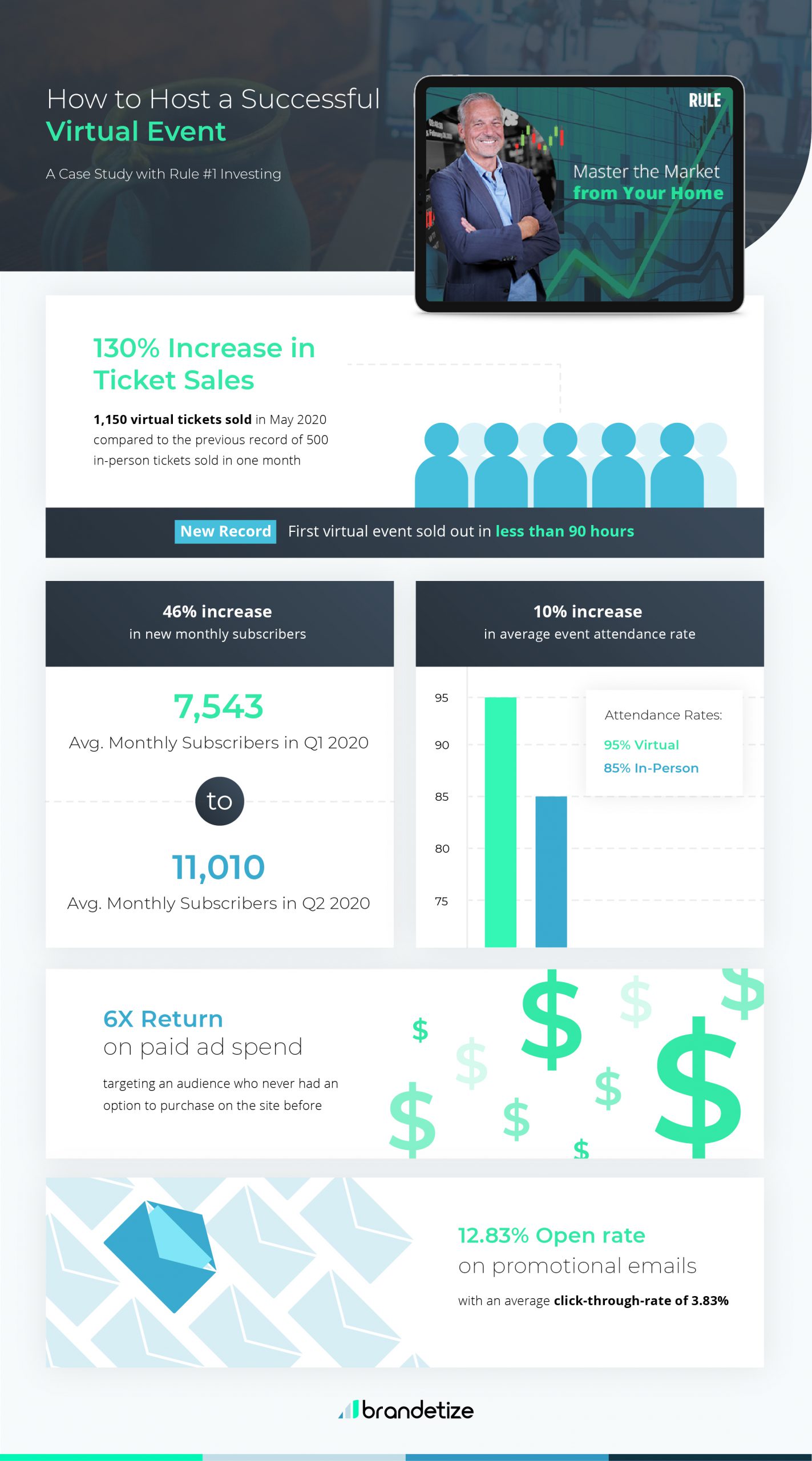 2. Create a Free or Discounted Product Campaign
COVID-19 is causing more concerns besides just fear of the virus itself. With so many businesses closing, people are becoming tighter with their money.
By the middle of April, the U.S. had 22 million unemployed — a number that had come about in just four weeks. Many consumers are unexpectedly tightening their belts.
Despite newfound budget constraints, however, people are – to put it simply – bored. They're stuck at home without many distractions and they want more things to do. That's one reason why online sales are rising, along with a large percentage of the population receiving stimulus checks.
U.S. sales have increased by 45% since the start of the crisis and e-commerce order volume has gone up by 50% compared to 2019.
People want to fill their days. And they also have the time to invest in themselves. Taking this new environment into account, we helped our client Brian Tracy, a world-renowned professional speaker and success expert, pivot his marketing strategy and adapt his business to the current times.
With a few tweaks to his business model, Brian was able to stay true to his core message of self-improvement and personal development while still remaining profitable.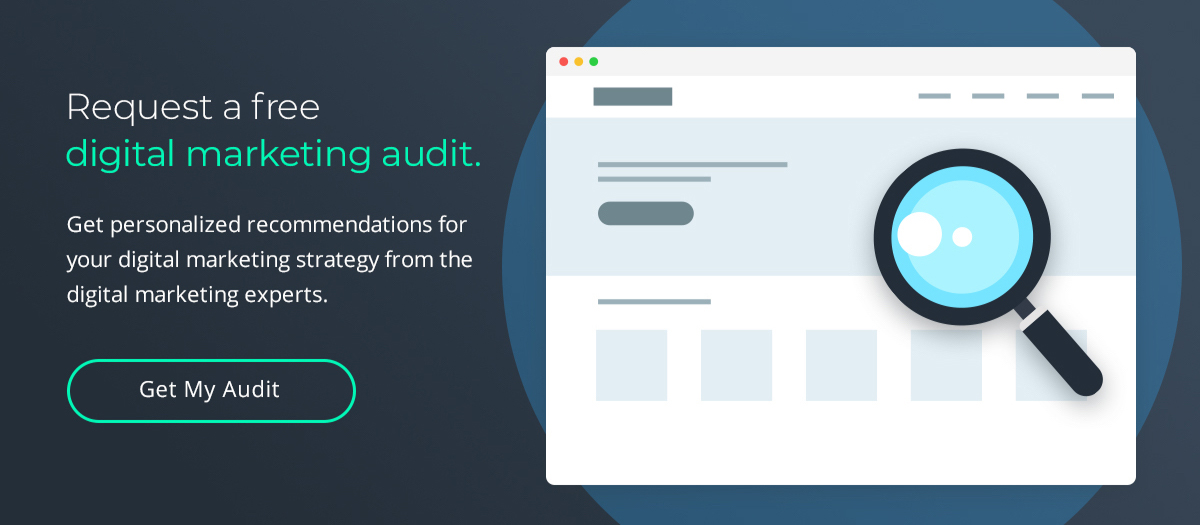 The Problem
Brian faced one major issue: Since people are more conscious about how they're spending their money, not all products make sense to promote right now.
There's no point in spending time, energy, and money pushing products that no one will buy.
Instead, we considered Brian's audience and came up with products that would provide real value to them in their current situation.
The Solution
We created a "Forward Together" campaign that included dozens of discounted products. Everything from personal development bundles to business survival programs were added to this campaign, and every product was hand-picked.
Both Brian and our team wanted to ensure that every product offered was relevant and helpful during the COVID-19 crisis. Each program was discounted, and the products span a wide price range to cater to many different customers. A few products are even completely free, making the brand more accessible.
We also made sure to take out any risk for the consumer by offering the following perks:
We offered a 360-day return policy. That way, if something changes in the customer's life during this unpredictable time (such as getting laid off), they can return the product with no questions asked.
We provided free shipping to customers in the U.S.
Finally, we promised to keep the sale going (and to add even more valuable products) for as long as the pandemic lasts.
The Result
We got a lot of positive feedback after launching this campaign. Brian's clients especially appreciated how we stayed true to Brian's values. And the statistics back up the word-of-mouth.
We saw a 4% increase in total inventory sold from 2019 to 2020. And we landed 1,740 new engaged subscribers who had never received a Brian Tracy product or program before.
Checkout a complete breakdown of the campaign's success.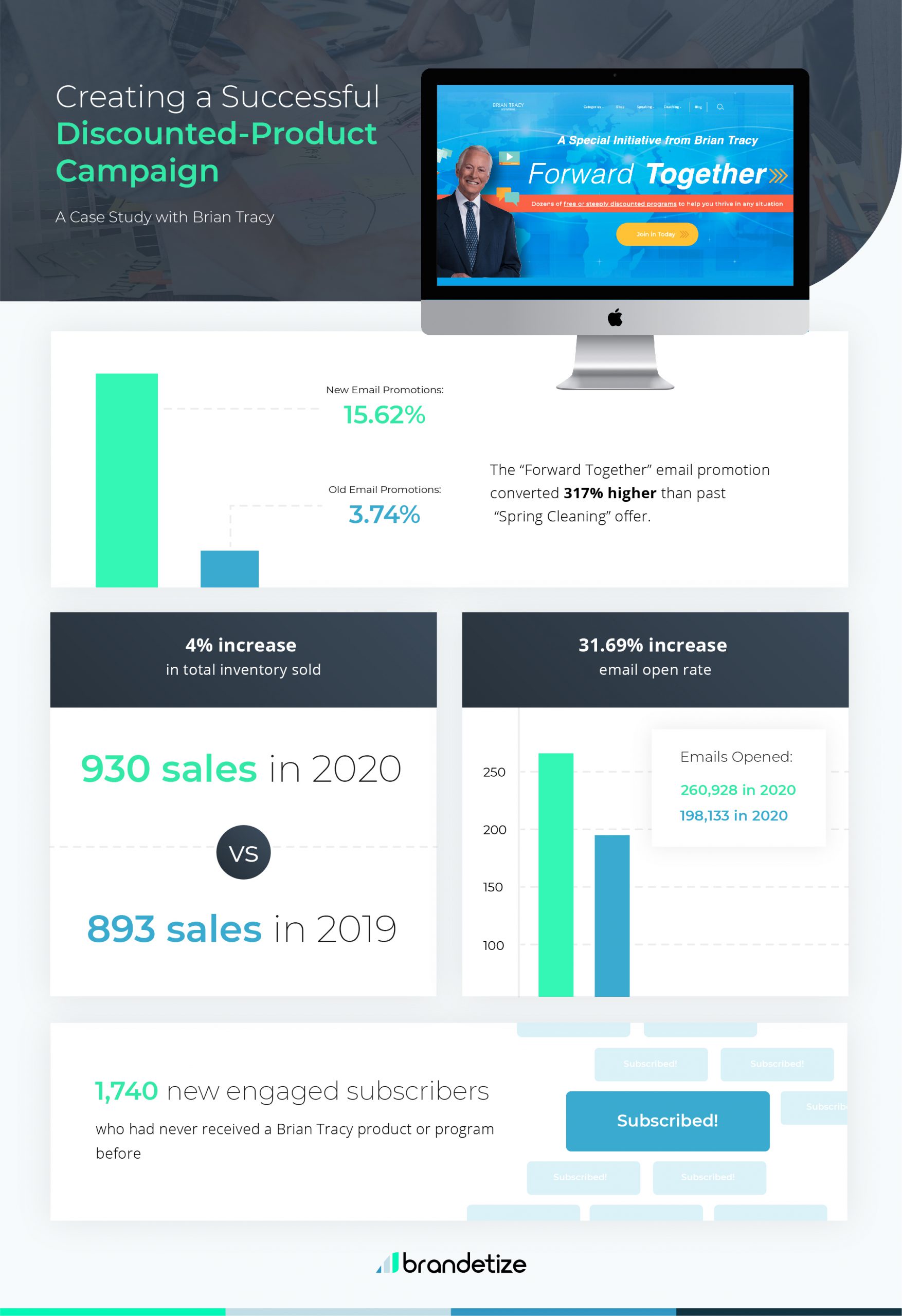 3. Double Down On Social Media
Social media engagement has been steadily growing. People are stuck at home and missing the human connection they'd normally get every day, and for many, social media is the next best option.
Facebook and Instagram saw a 40% usage increase during COVID-19 quarantine requirements, and Instagram Live and Facebook Live views doubled in just one week!
While users are more engaged than ever, many brands are still feeling hesitant to actively promote on social platforms.
The Problem
Businesses need to continue marketing so they can stay afloat in these unpredictable times. Despite social media usage increasing, many brands aren't sure what to post.
Most recognize that it's essential to be conscious of what's going on, be sympathetic to customers, and not sound insensitive in the current climate. However, putting those principles into practice feels like a bit of a hurdle.

The Solution
When it comes to social media, focusing on building community is the best thing brands can do right now.
Connect with the audience you have, create a genuine environment, and reach new audiences that you can market to later. Make sure to adjust your offering and your tone to be conscious of the struggles COVID-19 has caused.
Eventually, the pandemic will pass, and the work you did to build customer relationships during this time will pay off as more direct promotions become appropriate again.
For example, we helped launch a seven-day Instagram challenge for our author and speaker client, co-author of the Chicken Soup for the Soul Series and America's #1 Success Coach, Jack Canfield, that focuses on building community and encouraging participants to share their own experiences to win prizes.
He wanted to grow together with his followers, he explained, and come out of the pandemic better and not worse.
His posts during the challenge centered around the idea of finding a new normal and included simple tasks such as getting one task done or making a list of things you're grateful for.
The Result
Along with a steady climb in new followers and consistent engagement, this challenge helped Jack's followers truly connect to the brand.
It also allowed Jack to showcase some of his core values in a way that was highly interactive – not to mention fun!
Brian Tracy's Instagram engagement rose as he shared motivational quotes and graphics to encourage his followers.
Rule #1 Investing began doing Facebook Lives for the first time, and the company's social media engagement also immediately went up.
Brands who are able to pivot their marketing strategy and connect with their customers are seeing big results — both engagement and new followers are way up.
Don't Just Maintain, Enhance Your Marketing Strategy
Many brands are not only surviving the pandemic, but thriving by adapting their marketing to the new normal. Brainstorm ways your business can do the same.
Turning in a completely new direction and doing something you've never done can help your business outlast COVID-19 — and when the pandemic ends, you'll emerge even stronger than before.
If you aren't sure where to start, get a free digital marketing audit from the experts here at Brandetize. We help businesses create actionable plans to attract more customers and get more conversions.
We'd love to help your brand survive and thrive throughout this pandemic, too.