Marketing teams are arguably one of the most important arms of any business; they build trust and ultimately drive sales… again and again. So it only seems appropriate that a business should have a killer marketing team in place that can expertly tackle every marketing channel.
From email marketing specialists to social media masterminds and a chief marketing officer to lead the way, your business needs multiple team players across multiple marketing channels to score big.
If you want to scale and succeed, keep reading. We'll show you how to put the ideal marketing team structure in place, and how to fill that team with the right people.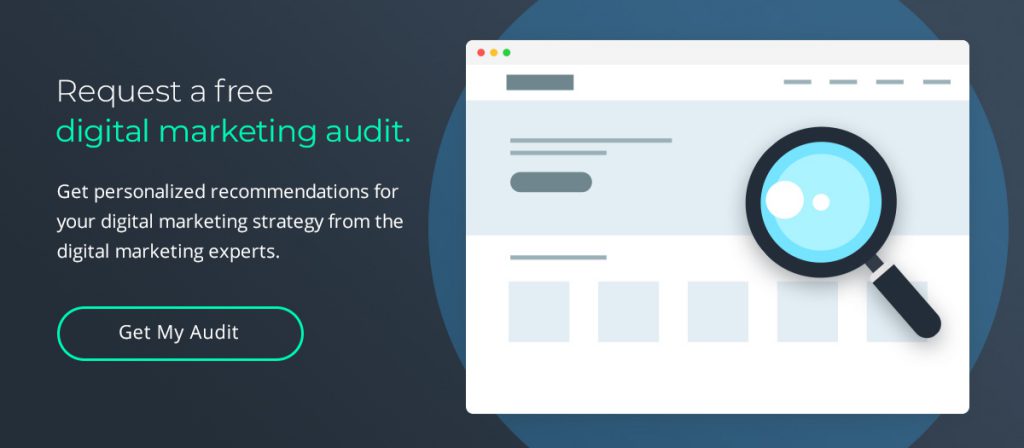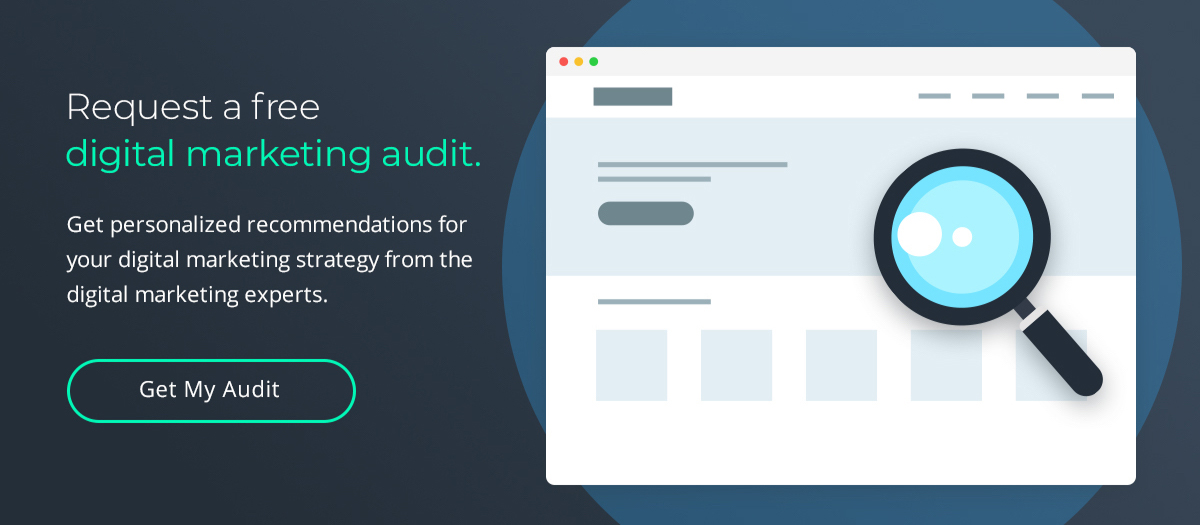 The Ideal Marketing Team Lineup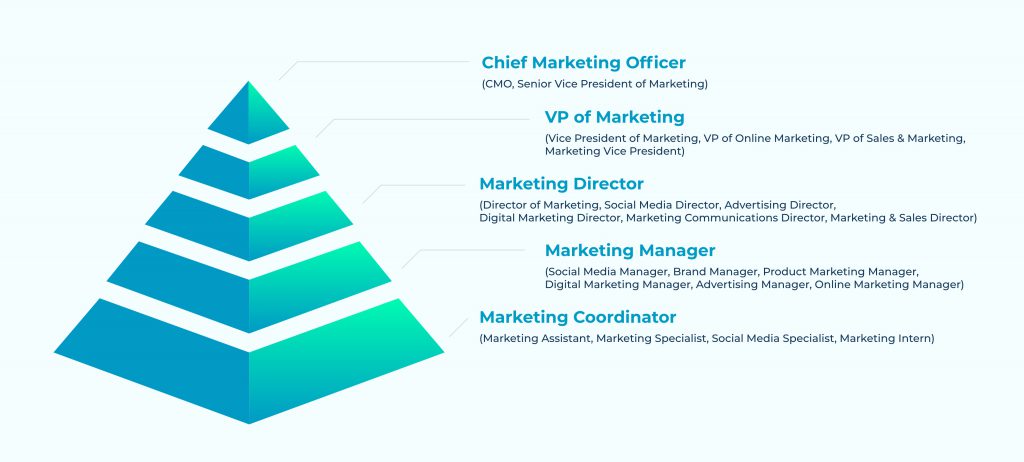 At the root of every successful business is a successful marketing team. Marketing teams are tasked with generating new leads, keeping warm leads happy and engaged, and driving sales. To manage all these important jobs, your marketing department needs to be more than one person. In fact, you need a roster of talented people.
If you're ready to level up your marketing and sales, it's time to build the best and brightest team.
While success starts with a vision from marketing leadership, success is made with the help of the rest of the entire marketing team.
Think of it as a pyramid; your Chief Marketing Officer is at the top and your strategists and specialists are at the bottom, providing the ultimate support system.
Whether you're the Chief Marketing Officer tasked with building an ideal team behind you or a business owner trying to figure out what more your marketing team can do to move the needle, here is the ideal marketing team structure to see success:
Content + SEO
Have you ever heard the quote, "If you build it, they will come?"
That's pretty much how content marketing works.
The most successful marketing team structures have someone in charge of content. This person helps drive your digital marketing efforts at the top of the sales funnel.
How?
This person should know or build a team that understands Search Engine Optimization (SEO) forwards and backward, has a solid writing background, and understands the brand's voice like it's their own.
Great content marketing paired with solid SEO will bring your target audience to your site simply because you showed up on google when they searched for something you wrote about.
Creating the content isn't where the buck stops, though. You can put out hundreds of blogs with a great SEO strategy, but if it's not good quality or doesn't provide value to your audience, it won't resonate and they won't come back.
Great content keeps people coming back. So, as long as you're providing value and incorporating best practices, people will feel more inclined to come back to your site, sign up for your email list and purchase from you.
Content is a big umbrella term for the digital marketing team; it's not the same for every business.
Your content might be primarily blog articles or Youtube videos, or it might be a podcast.
The important thing to note is that whatever type of content your business produces should be the bread and butter of your organic strategy.
Email
Another way to drive top-of-funnel efforts is by adding someone in charge of email marketing to your digital marketing team structure.
Email is critical to making new leads feel welcome and keeping old leads warm and happy.
If your customers invite you into their inboxes, you've established some level of trust—great job!
But keeping that trust is like walking a tight rope, which is why you need an email marketing specialist on your team. This person will play an integral role in your executing the goals of your marketing team and sales team while safeguarding your audience.
Their role will include telling the story of your business, keeping warm leads engaged, and driving sales.
Social (Organic & Paid)
Unless you live under a rock, you probably already know your business needs a social media presence. Social media enables you to get your product or service(s) in front of thousands of people (or more) who might benefit from your offering. It also helps build a community, and establish trust and brand loyalty within that community.
Running social media platforms for a business isn't a simple task. It requires creativity, strategic thinking, and the ability to learn new tactics and adapt quickly—social media is constantly evolving. That, combined with the responsibility of ushering fresh eyes to your website or landing page, means you need an expert social media team dedicated to helping you grow.
Design
As you develop your marketing team structure, design roles may not initially cross your mind. But the person who designs the face of your brand plays an integral role in your marketing department. The design, from your logo to your website layout, is essentially the face of your brand. If you want to scale and succeed, you need a talented person or team to create that face.
The overall design of your brand is the first thing potential customers see. It should speak to who you are and market what you're about. If it does this well, you can capture the attention of your target audience and earn their trust easier. So, make sure this person is on the same page as the rest of your marketing department so they can relay the right message.
How to Build the Ideal Marketing Team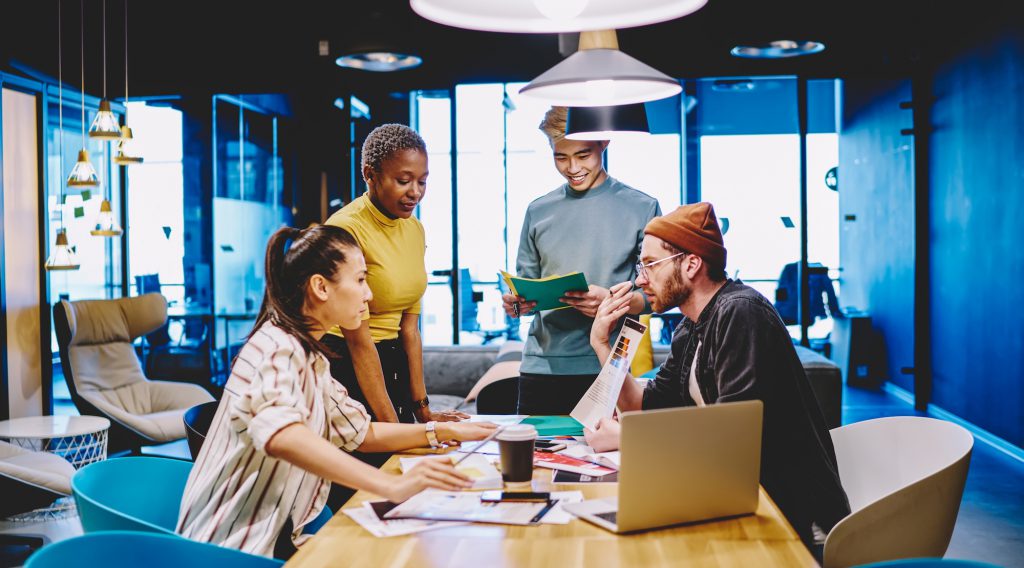 Now that you know the positions you need on your ideal marketing team, it's time to build your roster. Hiring can be hard, but if you follow these tips, you can build an all-star team that sends your business on a winning streak.
The key to building a great team? Unity. And if Ted Lasso were giving this talk, we know he'd say the same. Once your marketing team is in place, make sure everyone is on the same page by taking this course on how to create a unified lead generation strategy.
Find the RIGHT people
Hiring is much more than finding someone who merely fits a job description. You have to find the right fit for the role as it is now and what it will become as you scale. The candidate should also be a fit for the team culture (remember: unity) and passionate about seeing the business goals achieved.
So, take your time getting to know new potential new team members. You can check out their social media, have them meet multiple members of the team, and contact references. If you can, bring them into the office, or set up engaging zoom meetings.
The more familiar you become with a candidate before you hire them, the greater the odds you pick the right person for the role.
Outsource it
Are you overwhelmed by the thought of hiring a full-fledged marketing team? Or do you lack the time, budget, or bandwidth to take on all of these roles at once?
Don't sweat. You can outsource your marketing team! In fact in some situations, this is the better move, especially when faced with having to hire a marketing team quickly or if you're on a tight budget.
With a marketing agency, you can focus on doing what you do best as a business owner or Chief Marketing Officer and let them do what they do best.
This can ultimately help you scale your business faster and understand what you want in a marketing team in the future.
Don't just go with any marketing agency though. Just like hiring a new team member, you want to make sure the agency you hire is the right one. They should serve as a true extension of your team as if they were a part of your business.
Marketing departments aren't made overnight, but hiring the right agency can make it feel like you have everyone you need to see success.
If you're ready to take your business to the next level and see what the right marketing agency can do for your lead generation and sales, request a free digital marketing audit. Our team of experts will provide personalized recommendations for your digital marketing strategy— completely free—so you can take the right next step!