As the most highly-engaged social media platform, Instagram allows brands to reach and connect with more people than ever before. With all this potential for people to see your content, you may be left wondering, "how do I get more views on Instagram?"
Thankfully, you've come to the right place. We're breaking down the best practices for you to get free views and insta views on Instagram posts, stories, and videos.
Let's get started.
How Views on Instagram Help Your Brand
While you can absolutely make money and drive sales on Instagram, the real beauty of this social platform is the ability for brands to build a loyal fan base to consistently interact with.
"Instagram is by far the most engaged social platform for brands, with 2-7% percent of users interacting with each post."

WebStrategies.com
The more free views on Instagram your brand is getting on Instagram, the more opportunities you have to get your message in front of fans, build brand recognition, increase conversions, and receive customer feedback.
In addition, the amount of views that you get on Instagram is also a strong indicator of just how well your message is resonating with your followers and potential customers.
How Many Instagram Views Should You Get?
Whether it's in regards to posts, stories, or videos, one of the most common questions among business owners who participate in Instagram marketing is, "How many views should I get on Instagram?"
The answer isn't always black and white.
While we can't provide an exact number (because it varies from account to account based on the total number of followers), we will say the closer the number of views you receive to the number of followers you have, the better. In an ideal world, this would be thousands of views and thousands of followers.
This means you have higher engagement rates and, likely, a larger reach.
Should You Buy Instagram Views?
We will say it one time and one time only. Do not buy Instagram views or any related type of package that sells ways to increase views or followers. When you buy views, you are buying robot accounts or fake numbers. What is the point of having fake followers, if it is not from a real person?
Having a greater number of views correlates to more people seeing your content, visiting your profile or site, and ultimately buying your products if you are a business.
But if those "views" are falsely inflated numbers, how is it beneficial to your brand? The only reason this is usually done is to show off more 'followers' in an attempt to seem popular or credible. Unfortunately, it's just not worth it.
These purchased views will not convert into sales or support your brand.
Additionally, if Instagram detects that your account has suspicious activity, it could block you from performing normal functions on the app indefinitely. If you're thinking of purchasing fake followers to get views on Instagram, remember this will only hurt your account in the long run. The same goes with methods to artificially inflate your Instagram reel views online whether it is free or paid for.
So now, let's dive into how you can get more views on Instagram organically and help increase your brand's Instagram engagement.
How to Increase Instagram Profile Views
Let's start by taking a high-level look at your Instagram account as a whole.
With over a billion active users, it can be challenging to get noticed on Instagram. So, how can you make sure your account stands out from the crowd?
Similarly to how you can optimize your blogs to improve rankings on Google, you can also take the following four steps to help increase the reach of your Instagram profile as a whole.
1. Create a Simple Username
A good place to start if you're looking to get profile views on Instagram is to choose a simple username.
In a world of instant gratification, you only have a few seconds to make a good impression.
Select a relevant Instagram handle to make your presence known. This username should be easily recognizable and not too complicated. Avoid underscores, random characters, and names with multiple words that are hard to read once spacing is removed.
For example, our client Phil Town of Rule One Investing uses the Instagram handle: @ruleoneinvesting.
The word "investing" is more searchable for those who may not have heard of Phil, but are looking for investing tips. This name is simple and memorable – giving Phil an advantage in terms of brand exposure.
2. Set a Relevant Category
You may not know this, but Instagram categorizes your account based on the type of content you promote.
While the exact details of what goes into this aspect of the Instagram algorithm is unknown, one of the most obvious elements at play is your account's category, which is located directly under your headline if you have a business profile.
Take our own Instagram; we have categorized our brand as a "Marketing Agency" to help expose our page to potential clients and fellow marketing fans.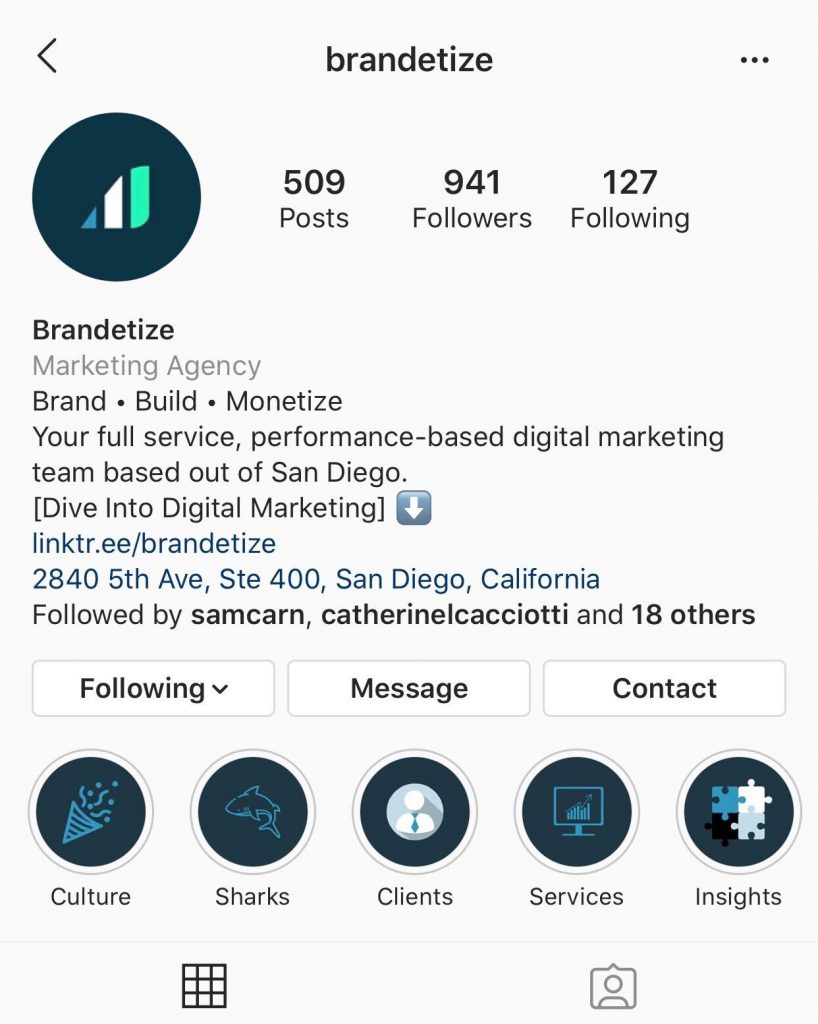 To ensure your account is exposed to users that are relevant to your category, stay consistent with the type of content you post. If you pivot suddenly, Instagram may not recognize your jump in the category.
If you're wondering how to get noticed on Instagram, choosing a niche and sticking with it, is crucial to be discoverable.
3. Add a Keyword to Your Headline
We mentioned earlier that to get views on Instagram you will want to create a username that is unique and searchable. The same rules apply to your headline.
Your username and headline are the only two lines of the bio that actually show up when someone searches within the Instagram app, so this is your chance to grab their attention.

People searching for you on Instagram will likely search your name or company name, so consistency across all your social platforms makes it obvious the account belongs to you.
You can also spice things up a bit with a specialty, industry niche, or job title.
For example, if you are a professional speaker and successful author like our client Brian Tracy, you may consider displaying those two achievements in the headline after your name.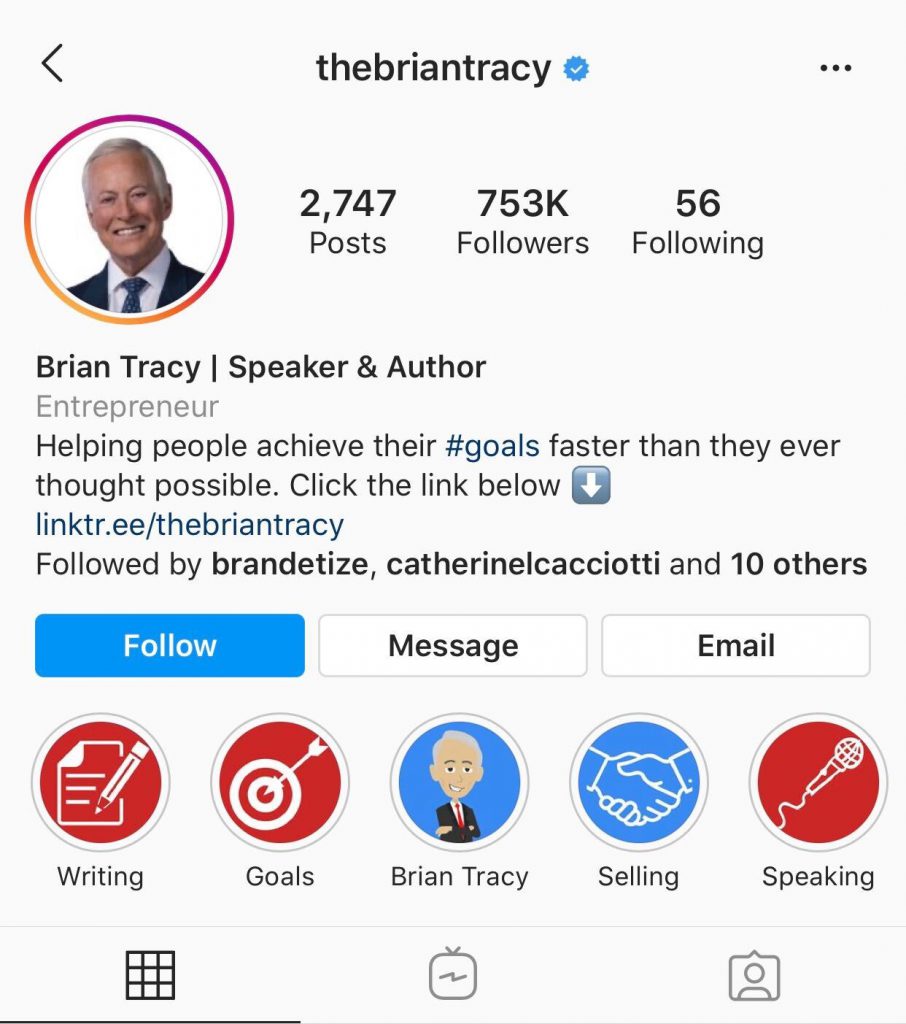 Remember these details not only add flair to your account but also serve as a search optimization tool. Using strategic keywords in your Instagram headline will allow you to get more views on Instagram.
Now that you have set the foundation of your Instagram profile, let's take a look at how to increase views on Instagram's most used feature: Instagram Stories.
How to Get More Views on Instagram Stories
Derived from the popularity of Snapchat, Instagram Stories have quickly become one of the easiest, quickest, and most authentic ways to share content on the app. And on top of that, consumers have responded extremely positively to brands using Stories as a form of native advertising.
"62% of people say they have become more interested in a brand or product after seeing it in Stories."

Hootsuite
In other words, Instagram Stories are an excellent way to connect your customers with your brand, so let's look at how you can maximize the views on your Instagram stories.
1. Use the Location & Hashtag Sticker
The best way to get more views on Instagram stories is simple: use the stickers.
Because Instagram Stories have the ability to show up on the Instagram Explore Page, these features will give your content a better chance of showing up on non-follower feeds.
Whether it be tagging a relevant location or a popular hashtag, utilizing the tools the app has provided is proven to boost your reach, engagement, and thus views on your Instagram stories.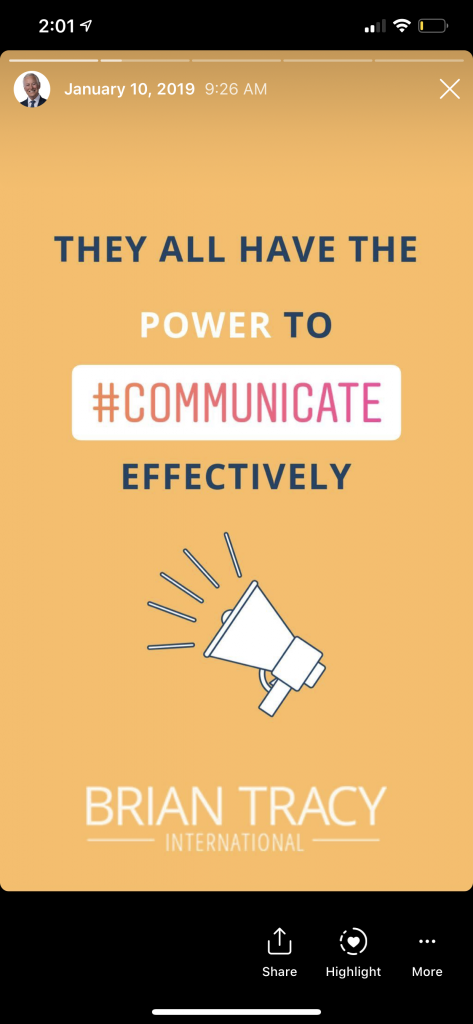 2. Utilize Engagement Features
Instagram also has several interactive stickers including polls, quizzes, and questions that allow your followers to actively participate in the content you are promoting.
Have you ever noticed that the first few stories at the top of your feed tend to be your closest friends and favorite brands – or in our case our awesome team members?

That's because the Instagram algorithm automatically sorts the stories of accounts you follow in order of who you interact with the most.
Therefore, these engagement-driving stickers are incredibly useful for getting more consistent views as your fans interact with your stories and you land a spot at the front of their story queue.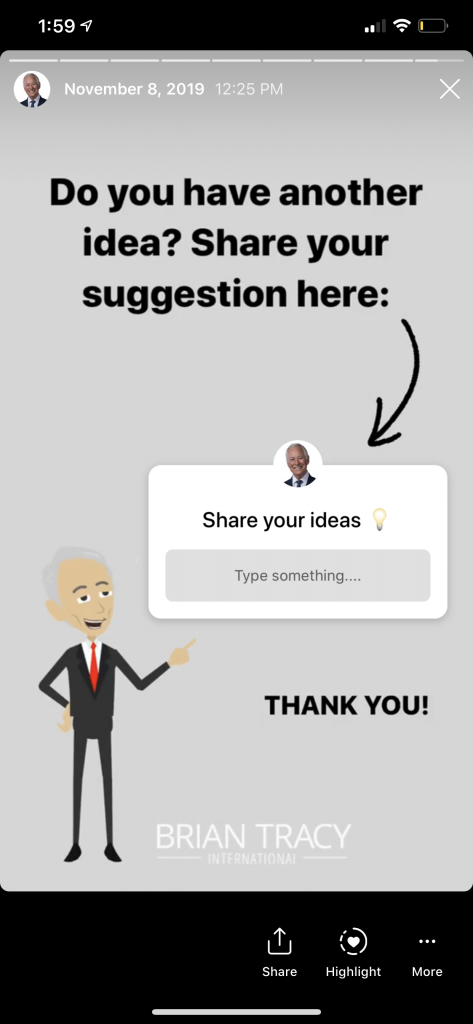 3. Post Consistently
On that same note, make sure you are posting consistently to stay top of mind and continue to create opportunities for your followers to view your Instagram Stories frequently.
There is no magic number of Instagram Stories to post each week, but once you get a schedule locked down, keep it.
How to Increase Instagram Post & Video Views
Now that you have mastered the art of Instagram Stories, let's take a look at how you can get more views on your Instagram content that lives on your brand's feed.
1. Post High-Quality Content
This is one of the most important things to implement if you're curious about how to get more views on Instagram on your posts and in-feed videos.
Instagram is a very visual app. Even though all of the updates and changes over the years, Instagram at its core is a photo-sharing platform.
Without high-quality content, why would people want to continue visiting your page? If you want to stand out in a crowd, make sure you are posting high-quality photos that are visually appealing and on-brand.
Having a consistent look really is key to helping your audience know about your brand and overall aesthetic. To get views on Instagram, your followers will expect a certain level of consistency and new followers will want your content to bring value.
2. Utilize 6-10 Hashtags
Hashtags are everywhere, but does your brand know how to get the most value out of them?
Instagram hashtags may not seem like a priority at the surface, but they are one of the most important aspects of increasing brand awareness and engagement.
If you're wondering how to get noticed on Instagram, hashtags' search and following capabilities make it easier for your content to get in front of new and larger audiences.
Additionally, hashtags can represent movements, campaigns, brands, events, and more. Followers engage with hashtags, so if you want to get views, reach and engagement implementing a hashtag strategy is crucial.
When using hashtags, you'll want to include 6-10 relevant tags, that are not oversaturated but commonly used amongst other users. Create a nice mix and change up the hashtags for each post, so you don't appear as spam and get flagged by Instagram.
It will take practice and strategic thinking, but once you learn the right combinations of hashtags to use for your posts, you'll be well on your way to growing your audience and maximizing your reach.
3. Tag a Location
The location tagging feature is so important for your Instagram marketing strategy. To get more views on Instagram, you need to make sure your content is searchable.
For example, a local business that tags its location in every post can more easily be found than an account that does not. If someone searches "Little, Italy San Diego" in the search bar and your brand is in that neighborhood, your posts will be categorized under this location.
You want your business to be easily found. The algorithm connects you with locals in your area based on things they follow and tag. Adding a location only benefits your business to get more views on Instagram.
4. Focus on Your Audience
Instagram's native analytics section, Instagram Insights, makes discovering information about your audience super simple right from your app. Knowing the demographics of your audience can help you strategize what type of content your audience will likely enjoy.
The audience tab initially showcases the gender breakdown of your followers. If you are pushing services that are gender-specific, knowing how many of your followers are male or female will be beneficial for getting more views, likes, and comments.
5. Post at the Right Time
In addition the follower section in Instagram Insights breaks down what time your followers are active on the app each day. Many times the numbers of active followers are fairly consistent day to day, but keeping an eye on this will give you a better idea of when to push your content live.
Time zones specifically will also give you a better understanding of what the best time to post on Instagram is each day for your specific account. If the majority of your followers are not living in the same time zone as you, this is important information to take into account.
How to Increase Instagram IGTV Views
The release of IGTV was one of the most highly anticipated Instagram updates.
And now that Instagram recently announced they will be monetizing IGTV and giving creators 55% of Ad revenue, users have even more of an incentive to use the feature.
Creators and businesses alike are now asking how to get more views on IGTV to maximize their potential revenue. Keep reading for our best practices for how to get your IGTV videos in front of more people.
1. Create an In-feed Preview
Before publishing your IGTV video, Instagram gives you the option to create an in-feed preview. This one minute clip will intro your video and appear in your feed as would a regular post.
Similar to a YouTube thumbnail, IGTV allows you to add a cover photo that appears over your video in the IGTV section of your profile.
To increase IGTV views, like any post, write a good caption, edit your preview strategically and post at the time your audience is most active. This information can be found in the insight section of your profile.
Because many people are still getting used to the IGTV feature and do not naturally go to that section of your profile, these videos don't often get as many views as your normal posts and stories. So, if you want to get it in front of your audience and maximize reach, creating an in-feed preview is the best way to do it.
2. Share it on Your Instagram Story
Due to Instagram stories location in the app, people can easily access them and view more in a small amount of time in comparison to an in-feed post.
The common theme of this article is exposure. Instagram story engagement is generally higher for most business accounts, so to increase IGTV views, create an eye-catching story that will make viewers want to click it and then watch your full video.
3. Promote IGTV on Other Channels
Cross-promotion on social media is a great way to market your business. If your business uses all social media channels, you may have followers that are active on one platform and not another but will still gain value from your content.
For example, creating teaser videos for Facebook will give that particular audience a taste of what your IGTV entails. If they like what they see, they will likely click the link to your IGTV and hopefully give you a follow, so they can view your content again in the future.
How to See How Many People View Your Instagram Profile
We've discussed a lot of strategies to bring in new followers, boost engagement, and get you coveted views on your content. If you've implemented the tips above, the next step is to see how many people are actually viewing your Instagram profile.
The best place to track success is to utilize Instagram's native analytics center, which they refer to as Instagram Insights.
When you click on your Insights, you'll be able to see a high-level overview of the accounts you have reached, which you can consider your overall Instagram views.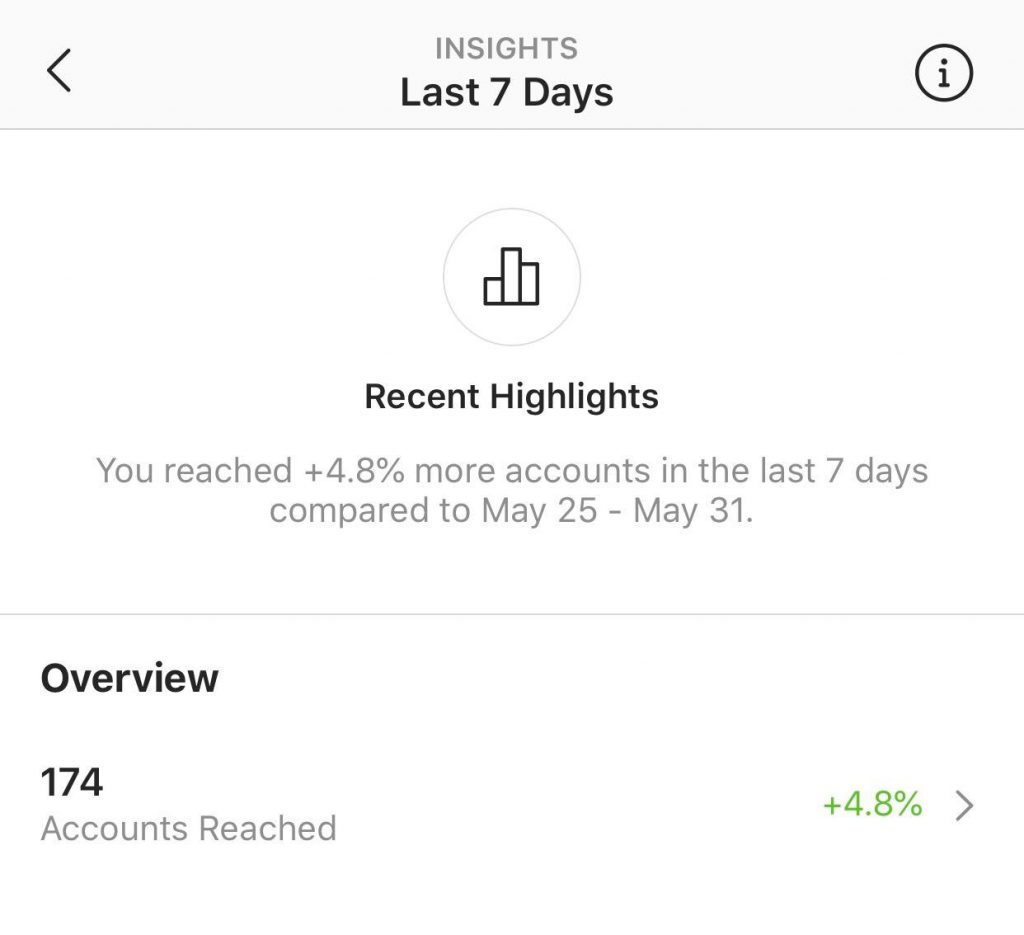 Below that you will be able to see a breakdown of Instagram views on individual content you have shared.
The activity subsection shows you your posts' impressions and reach for the week. Impressions are the total number of times that all of your posts have been seen. Reach is the number of unique accounts that have seen any of your posts.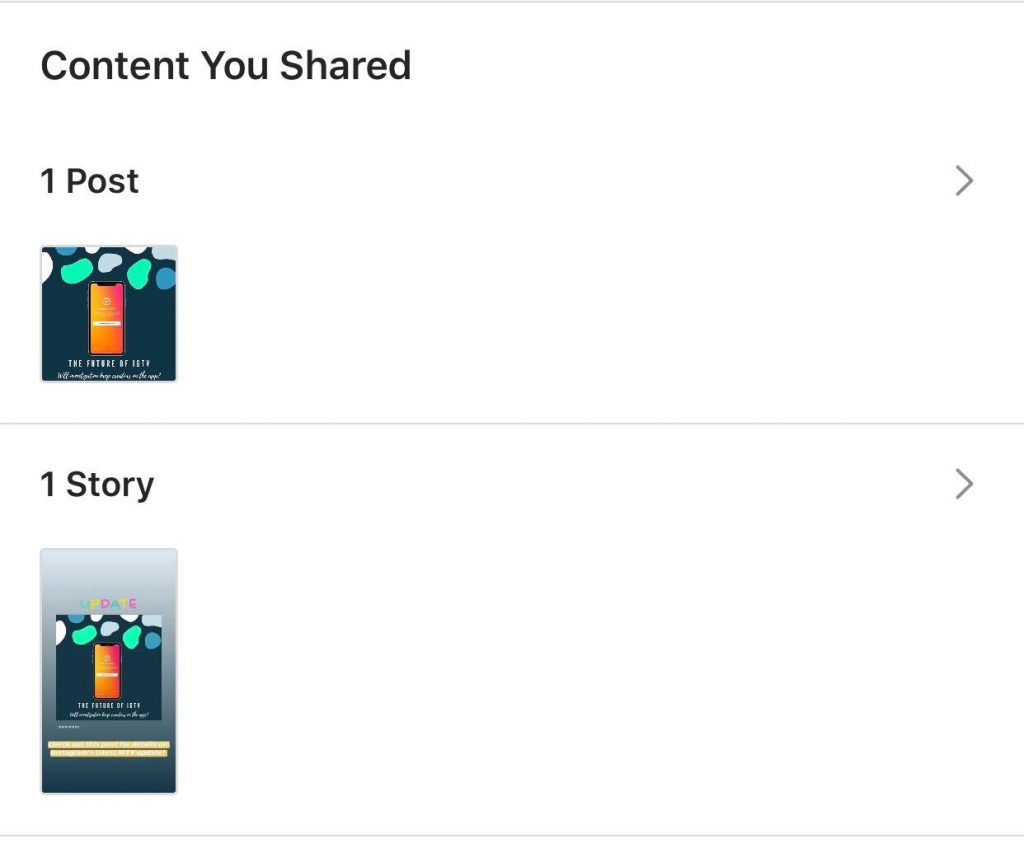 Understanding how your content is performing is valuable to create more engaging content in the future.
Conclusion
Creating an effective social strategy is a lot of hard work, but Instagram's careful planning, strategy, and Instagram Insights will help you do it right. These metrics are a very helpful tool but don't take them as the end-all answer for owning a successful Instagram account with tons of views.
Instead, use these numbers as a guide in conjunction with your creative strategy. If you implement all the tips, tools, and strategies we've suggested above you will be on your way to get more views on Instagram stories, posts, and videos in no time.
For more content like this, click the button below to sign up for our marketing newsletter.
Do you have any other tips to get views on Instagram? Let us know in the comments below.