Online marketing is a critical tool for any business. But for entrepreneurs, it can be a way to put systematic strategies in place that allow you to grow and scale your business without spending too much time, energy, or financial investment.
Here, we'll show you the five digital marketing strategies every business needs, as well as ten actionable ideas you can use to implement those internet marketing strategies.
We'll also tell you what needs to be done before you start to set yourself up for complete success when it comes to online marketing strategies for entrepreneurs.
When you apply the right marketing tactics and put the systems in place to utilize them consistently, you can increase your web traffic, brand awareness, leads, and sales. Ultimately, these tools will help grow your business.
So let's get started.
What Encompasses Online Marketing?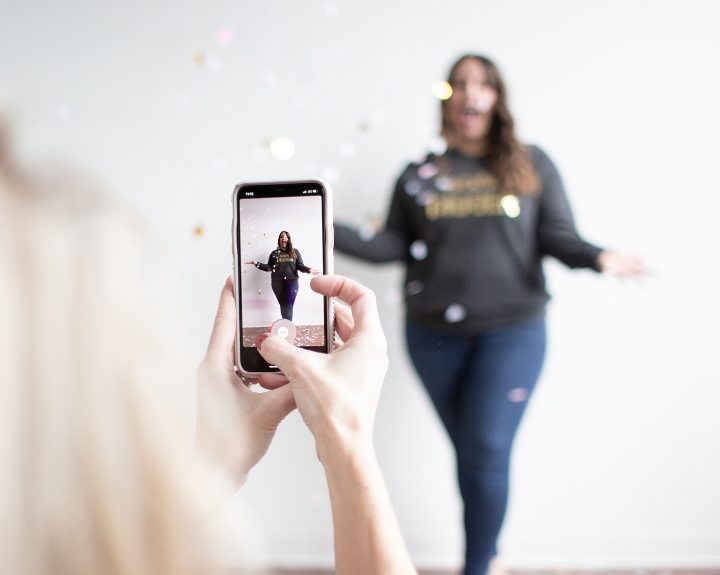 First things first: what exactly is online marketing?
Online marketing, internet marketing, or digital marketing encompasses any efforts used online to spread the word about your brand. This includes social media marketing, email marketing, search engine optimization, content marketing, digital advertising, influencer marketing, and more.
What sets online marketing apart from traditional marketing techniques, like passing out pamphlets or putting up billboards, is that it happens, obviously, online.
This is a huge benefit for businesses — especially small businesses with a limited budget or team — because it allows you to reach a much larger and broader audience.
You may be able to sell your products or services to people all over the world, but you'll only be able to do so if they know you exist. And that's where online marketing comes in.
Where To Start with Digital Marketing
Digital marketing might seem overwhelming, or it might seem like you can just start sharing videos, cross your fingers, and hope you'll go viral.
But if you start with a firm foundation, you'll have a distinct direction and your efforts will produce a much larger return.
Every good digital marketing strategy begins with a strong brand identity, clear goals, and a firm understanding of what you're marketing and who you're marketing it to.
Follow these steps to ensure you start off or restructure your current strategy on the right foot to see better, faster results with digital marketing. You may also want to have someone do a full Internet Marketing Audit. This can also be described as a digital marketing audit by some firms. This will encompass reviewing all of the existing online marketing strategies and auditing content related to the product or services offered.
Develop a Strong Brand Identity
A brand identity is a compilation of a brand's values and mission. Everything from the tone of voice to the logo to the colors, and even the specific phrasing used on your website and in your marketing materials is part of your brand identity.
It's what helps you stand out and what builds customer loyalty. If you think of some of the most recognizable brands throughout history, you can probably identify those characteristics that set them apart from competitors, i.e., a bold logo, a catchy slogan, or a relatable mascot.
For this reason, it's critical to develop a strong brand identity before you develop any digital marketing strategies.
Consider what you want to be known for, how you want your audience to feel when they come across your brand, and what your business will help them achieve. Then, consider the tone, colors, phrases, and imagery that will clearly exude this.
Set Goals
Goals are an important piece of any strategic plan. As an entrepreneur, you probably know this well. Without goals, it's difficult to measure success, or even know what you're working toward.
When setting goals, make sure they're S.M.A.R.T. goals: Specific, Measurable, Achievable, Relevant, and Time-bound.
Do you have a specific revenue target you want to reach?
Or a number of subscribers you want on your email list?
Do you have a list of ideal clients you want to serve?
Online marketing can help you reach the goals you have for your business, but you need to know where you want to go before crafting an online marketing strategy to get there.
Gather Assets
Before implementing a digital marketing strategy, you'll likely need some creative assets. This includes logos, graphics, video and photo material, etc. to use in your campaigns.
You may already have some of these pieces, and that's great! But if you're marketing a new product or service, you may need new material to go with it. And, of course, any material you have or create should resonate with your newly defined brand identity.
When it comes to digital marketing, you can never have too many assets to choose from. Just think of all the pieces you'll need imagery, graphics, or video for:
Blog posts
Emails
Social media
Landing pages
You can also use stock imagery if you don't have the capacity or budget to create unique photos right away. If you go this route, though, just make sure the assets you choose align with the look and feel of your brand.
Define Your Product or Service
When a marketing campaign sticks, it's likely not because the product is so memorable, but rather because the message resonates with your buyer enough for them to purchase.
Creating a message that resonates with the customer is only possible if you know your ideal customer and know how your product or service benefits them, though.
Where are they at before they use your product or service? Where will they be after using it? What will they gain? Why do they need it?
These are all important questions to ask before you begin crafting digital marketing campaigns.
While digital marketing strategies can help you grow faster, they should be planned out with great care, time, and consideration in order to work effectively.
When you think them through, your digital marketing efforts will resonate with your potential customers and you will experience better results.
5 Digital Marketing Strategies Your Business Needs
As you can see already, there isn't one single shared online marketing strategy every business uses to grow — there are many.
And while it's okay to hone in on one or two strategies to start, you'll want to utilize multiple online marketing strategies in your business. This will allow you to expand your reach to customers across all channels, not just social media or just email.
After all, not everyone who is on TikTok is reading your blog, and not everyone who follows you on Instagram will subscribe to your email list.
Below are some of the best digital marketing strategies any entrepreneur or small business can benefit from.
1. Email Marketing
Email is one of the best ways to connect with your audience on a regular basis and share new content, products, and offers.
Unlike your social media channels, you own your email list and can engage with your contacts when and how often you want without having to work around finicky algorithms.
One of the best email marketing tactics is sending a regular newsletter. This will keep your brand top of mind, build brand trust, and drive sales.
You can also create unique email marketing campaigns around product launches, sales, and events.
However, part of a successful email marketing strategy is sending emails to your subscribers when they expect to hear from you, and not more often than that.
If you set a regular cadence of emails, you'll avoid losing subscribers unnecessarily.
2. Content Marketing
Content can be an incredible tool to generate new leads. It all starts with a blog. By crafting a blog post that is optimized for search engines on a specific topic, you can drive traffic to your website.
A successful content marketing strategy utilizes SEO (search engine optimization). One component of SEO strategy is keyword research. Keyword research can help you discover topics that people are searching for information on. You can then cover these topics in a blog post and, in doing so, organically surface in search results and capture new customers.
By keeping tabs on your Google Analytics, you can see what blog posts are driving traffic to your site and cater future content to such articles.
3. Social Media Marketing
Social media involves creating content uniquely for various social platforms, such as TikTok, Instagram, Facebook, Twitter, LinkedIn, and YouTube. Social media platforms such as these can be a great place to build more brand awareness and increase your digital presence, thus, expanding your reach.
Of course, the more platforms you're on, the more people you can reach. But you don't need to start all at once. Instead, focus on the platforms where your target audience is most likely to be.
The content you create for social media can be used to drive sales or traffic to your website, to provide value, or simply to connect with your target audience and build brand loyalty.
All of these strategies can help you promote and grow your business at a low cost — if not for free.
However, once you are comfortable with social media and know what works well and what doesn't, you can also run social media ads.
Because there are millions of users on various social media platforms, successful ads can help generate leads or drive sales for a particular product on a large scale.
4. Influencer Marketing
Influencer marketing has become a tried and true digital marketing strategy for many brands in recent years. Influencers are users on social media with a large, loyal following and are able to recommend– or influence — their audience's purchase decisions and have the stats to prove it.
Today, there are influencers across all industries. So, whether you're marketing business coaching or shoes, there's likely an influencer, or many, who can help you sell it.
Working with the right influencers is key.
Choose people who have a similar mission or values, who already talk about the pain points your product or service solves, and who are genuinely passionate about it.
When you follow these tips, working with influencers can be highly successful.
5. Paid Advertising
While there are many free ways to market your business, there is a place for paid advertising. Paid online advertising can benefit any business, but it can be particularly beneficial if you're looking to scale.
When running paid media ads, start small, test multiple ads, and closely track your results. Then, you will be able to tell which ads perform best, and curate ads in the future that will deliver the greatest return on investment.
As mentioned earlier, one way to start with paid advertising is by running social media ads. On top of these, though, you can also run paid ads on other websites and destinations you know your audience will be seeing.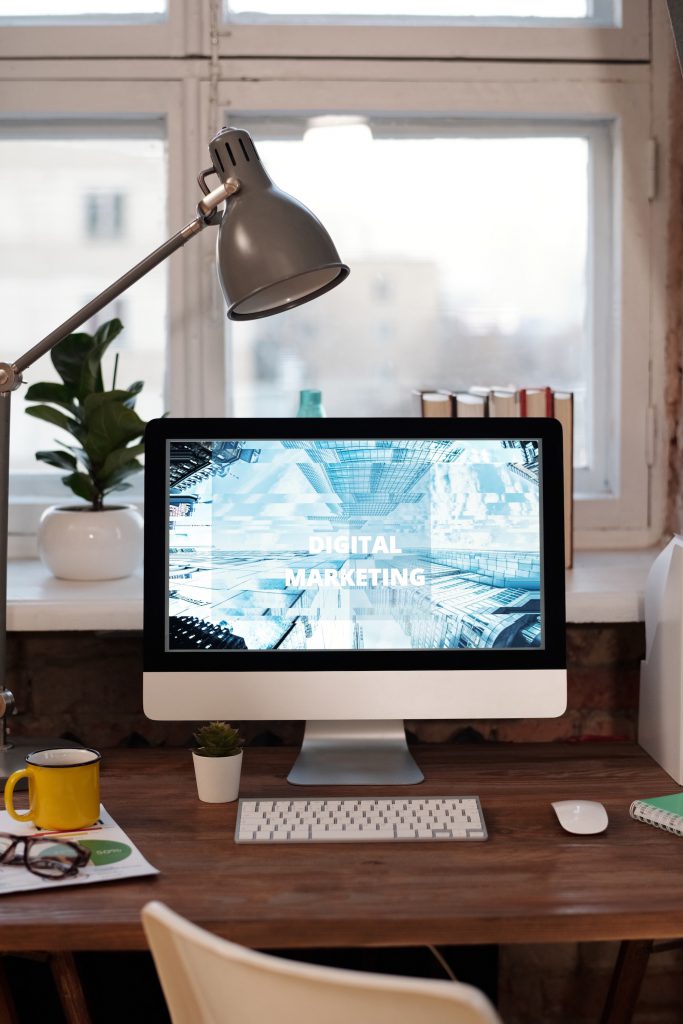 10 Online Marketing Ideas You Can Implement for Your Business
Now that we've covered some of the best digital marketing strategies at large, we're going to share ten ways you can implement them practically for your business.
1. Become a Thought Leader
A thought leader is someone with authority in a particular field that people go to for information, guidance, and educational content.
You can become a thought leader by sharing your unique perspective, commenting on industry news, and helping your target audience solve a problem through products, services, and free content.
Creating content geared toward thought leadership can be a great digital marketing strategy as it can establish you or your brand as an industry expert. This builds trust and ultimately will create more customers and drive more sales.
2. Create Consistent Blog Content
To nail content marketing, you need to create consistent blog content. This is the bread and butter of attracting organic traffic to your website and sharing useful information with your audience.
Companies that blog tend to get more website visitors and produce more leads, leading to increased revenue overall. So, set a goal to create at least one blog post a week to develop a robust blog over time.
3. Launch a Newsletter
An email newsletter should be a part of every entrepreneur's marketing strategy.
It is a great way to connect with engaged leads and drive sales. The people who sign up for your email list want to hear from you, which means they're more likely to become customers, and one of your newsletters may just push them to purchase.
Once again, consistency is key in email marketing as well. Keep this line of communication open and your brand top of mind by sending your newsletter on a regular basis.
This might be once a month, once a day, or every Monday and Friday. Find a schedule that works for you and stick to it.
4. Create Engaging Social Media Posts
Social media is one of the best ways to get your brand seen by the most people and help your business grow. In order for that to happen, you need to share relevant content on social that will engage your audience.
In an ideal scenario, your content will inspire comments, shares, and discussion and pique interest in your brand.
As part of your social media marketing strategy, aim to create timely, on-trend, posts that will resonate with your audience in this way.
Refer back to the brand identity you built and consider your customer avatar (use this marketing avatar template to help). What is in line with your brand ethos and what will appeal to your online community?
What do they care about now and how can you capitalize on the present moment to stay relevant? Don't be afraid to try new features, test various captions, and switch up your content between photos, videos, and graphics.
Video content is another way to engage your social media audience. Many social platforms now prioritize video content and many social media users are more engaged with it.
5. Embrace Trending Topics
When crafting an online marketing strategy, regardless of which marketing channels you plan to utilize, timeliness can make or break the success of a campaign.
For instance, launching a course on budgeting will likely be more successful if it is timed with the new year and your marketing materials surrounding budgeting as a new year's resolution.
In another example, promoting a guide to backpacking through Europe makes more sense in the spring than it does in the winter when fewer people are probably backpacking through Europe.
You can maximize the potential of your marketing efforts when you consider holidays, travel trends, and big events in advance and create a marketing strategy around those important dates.
6. Start an Affiliate Program
Affiliate programs are the modern-day word-of-mouth marketing strategy. It can be extremely successful and requires little extra work on your part.
Offering affiliate links or discount codes to influencers you have worked with or want to work with, or people who already promote your product or service, is a natural way to get more people to share about your business.
An affiliate program can also be a tool for building brand awareness. It allows you to reach the audiences of all of your affiliates and draw a crowd.
7. Develop Free Resources
While giving away free resources may not sound profitable at first, it can have a big payoff in the end.
This can be an online course, a downloadable PDF, or a 15-minute introductory call. All of these free resources can help introduce your product or service to potential customers and show them the value of your offer.
If they love their free resource, they are more likely to trust your brand and convert into loyal customers that purchase from you over and over again.
8. Incentivize Referrals
Loyal customers are your best asset. Not only will they keep coming back to purchase from you, but they probably have friends or family members who your offer would resonate with as well.
In order to reach the extended network of your existing customer base, launch a referral program and offer incentives to get existing customers to share your small business with their family and friends.
For instance, you may offer a discount for every friend they refer, or a special edition product if they refer 5 friends. There are plenty of ways to build a successful referral program and earn more customers. Consider what your audience will see as valuable so that the offer encourages them to act.
Another way to utilize incentives to increase brand awareness and achieve reputation management at the same time is to ask for reviews. Glowing online reviews through Google, Yelp, and other platforms is one way potential customers can find and choose to work with you.
9. Run Ads
Now that you know the difference between organic and paid outreach and are starting to pull together your own plan, it's important to remember that sometimes you need to spend money to make money — and that's where paid ads come in.
As we alluded to earlier in this blog, there are many types of digital advertising to pick from.
For instance, you can run social media ads through Facebook and Instagram, TikTok, or Youtube. These types of ads can be fairly simple to set up as the algorithms on social platforms do most of the work for you.
Simply set your budget, timeline, and target audience and let it run. Just don't forget to report on your performance at the end of the campaign to learn how you did and how you can improve next time.
You can also utilize Google Adwords as one of your digital marketing tools. In doing so, you can garner a high volume of website traffic from competitive search terms you may not be able to rank organically in search engine results.
Regardless of which type of ads you run, analyzing the results is critical. This will help you determine if the ad spend was worth it and how to structure ads in the future.
10. Develop a Partnership
Similar in the sense of partnering with influencers, partnering with another small business is one of the marketing strategies that can help you grow your reach exponentially.
There are many ways a partnership can play out, but it should be mutually beneficial for both brands. This might look like launching a product collab, hosting a live event in tandem, or simply sharing each other's content on social media.
Be sure to select a partner business that aligns with your brand values and mission but is not competitive in the products or services it offers.
For instance, a company selling protein bars and an athletic clothing brand likely have similar target audiences, but very different offers.
Work with Experts
As you've hopefully picked up by now, there are many great online marketing strategies that you can implement to grow your business.
And while you may be excited to hit the ground running with a killer blog, perhaps email marketing isn't your forte.
Or maybe you just don't have the time or team in place to implement content marketing, email marketing, and all the other essential internet marketing strategies.
If that's you, we can help. Sign up to receive a free digital marketing audit and our team of experts will provide insights on how to improve your digital marketing.
With the above strategies, you have what you need to start marketing your business online. For additional insights and actionable tips, subscribe to our newsletter!
You'll receive advice and information about how to succeed in the ever-evolving field of digital marketing every month.