Social media is more than keeping up and sharing memories with friends and family across the globe. It has transformed significantly into a powerful brand growth tool from its early days.
Now, businesses and coaches can harness the power of the digital social ecosphere to impact their bottom line.
A solid online presence is fundamental for reputation management, brand awareness, and generating leads for an online coaching business. So, if you want to optimize your sales funnel and obtain more clients for your various coaching services but lack dexterity, allow us to help.
Keep reading to learn several strategies you can adopt today in regard to social media marketing for coaches in order to drive a more profitable online coaching business.
Importance of Social Media Marketing for Coaches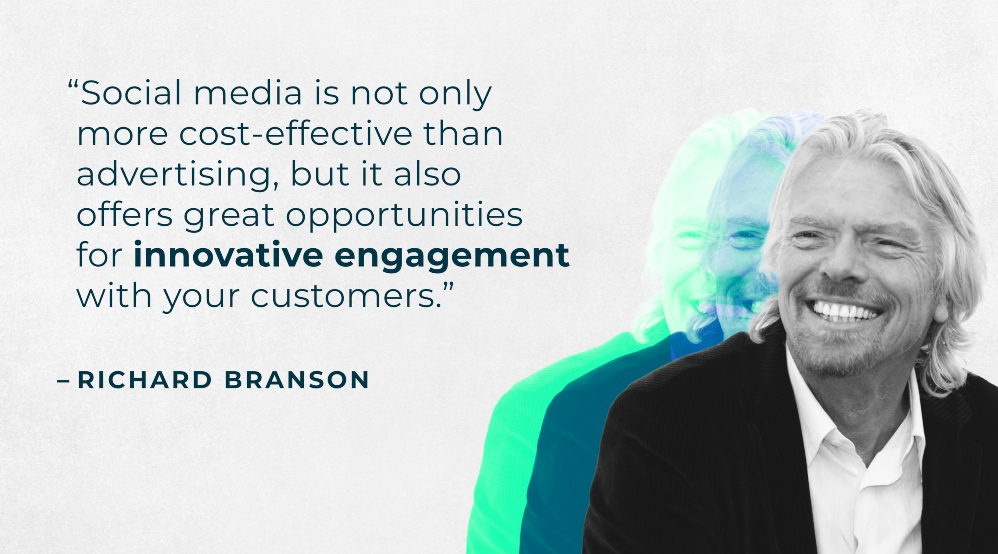 Before we get into how it's important to understand why it's critical to start looking at social media vs digital media as a strong arm of your growth marketing strategy.
Gone are the days of giving your social media strategy to an intern to manage. Read on to learn why social media needs your full attention.
Investment in Relationship Building
Building relationships is one of the biggest pros of having a solid social media strategy and long-term game plans. Consumers expect brands to remain committed to their promises. When they are maintained, the result is consumer trust and loyalty.
Successful social media marketing for coaches includes ensuring you have a human personality, as it helps your audience develop a strong connection with your brand.
Having an identity will also make you relatable, recognizable, and memorable. If your audience sees certain aspects of themselves in the brand, it increases KPIs.
Being genuine on social also provides you with an opportunity to practice what you preach and show the results that follow.
Your clients and audience don't want to work with a walking anomaly. Exceptional consultants lead by example by mirroring what they advocate, making people more confident in purchasing services and following advice. Additionally, it encourages your audience to share your content with new audiences.
Having a prominent social presence also allows you to organically engage with individual followers and encourage discussion to build and nurture your target audience for brand loyalty effectively.
Allow Clients to Come to You
Attracting ideal clients begins with developing trust and relationships with your audience.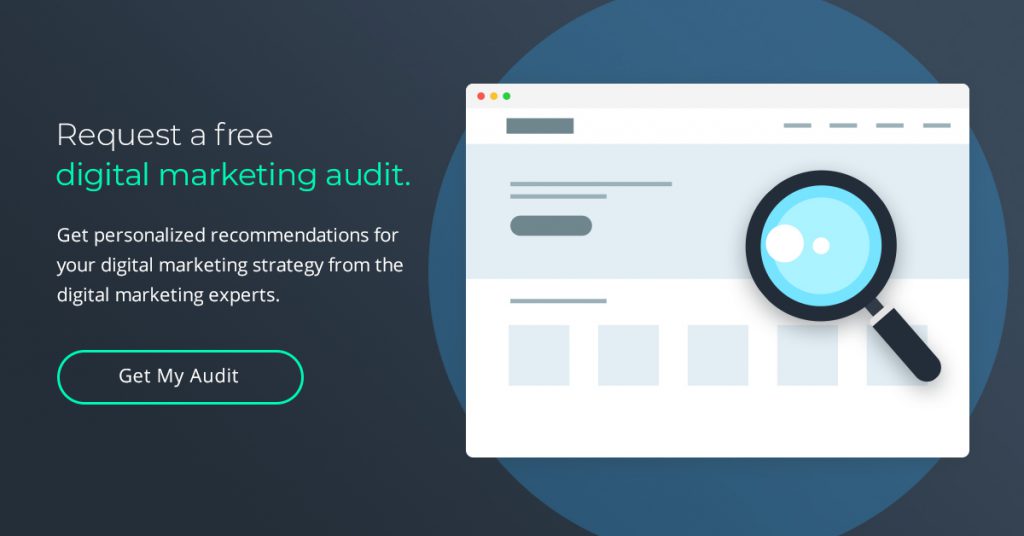 A business coach can utilize Facebook private groups, chat applications, comment sections, etc., to build a community and increase brand loyalty. Once in the groups or applications, an audience can then discuss ideas freely and network with similar individuals.
Social media is essentially a casual atmosphere, great for building intimate relationships.
The buck doesn't stop once you get new people in your groups, though.
Being personable with your audience will make them comfortable enough to reach out to you.
This can look like comments or re-shares on their posts. Or you could even create conversational posts asking various questions or use polls and surveys to help increase brand awareness and engagement. Additionally, their feedback can help you tailor content to their likes and needs.
Creating a laid-back environment makes you relatable. Being authentic with less aesthetically pleasing posts gives a down-to-earth vibe. A business owner can utilize real-time posting, so it doesn't look overly polished, e.g., a behind-the-scenes look.
How to attract your target audience on social media
Brand integrity is a crucial component to helping you achieve business success.
In order to gain that integrity and thrive on social media, it's important to mix in a variety of different types of content and strategies.
You can start by establishing branding guidelines, outlining your value proposition, brand stack, brand persona, brand voice, personality, and your buyer's persona. Understanding all of these things will essentially serve as your north star when creating a winning social media strategy.
From there, it's time to understand hashtags and SEO.
Using relevant hashtags, specific and popular, can dramatically increase your account's visibility and ideal clients. Generally, particular hashtags will be less competitive, making it easier for users to find your brand. Occasionally, there will be various trending hashtags that you can use that may help you go viral!
In addition to hashtags, SEO relates to driving traffic from search engines like Google by using keywords and phrases that relate to your post and brand.
Individuals can search queries relating to a business and find them when it appears on the results page.
If you want to appear on Google, your website must be optimized and have a strategy. By implementing keywords and phrases, a search engine crawler understands the nature of the web page.
Depending on how competitive your market is on search engines, SEO can work well for coaching businesses. Developing and ranking content may be a long-term strategy, but it can draw in consistent traffic that converts.
No matter what you do, though, your hashtags and SEO strategy should always try to accomplish at least one of the following three things:
Brand awareness: Increased visibility can help conversions.
Credibility: Informative content and resources can make you a trusted source.
Authority: Links and brand mentions from industry-leading websites help you become an expert.
In addition to using hashtags and SEO, creating a variety of content to use on social media — and on other digital marketing mediums — is critical. For example, you can create videos that resonate with your target audience and can be used for email marketing, various online platforms, and Facebook groups to leave a remarkable impression.
Like hashtags and SEO, whatever content you choose to create, you should always make sure it checks these boxes:
It's a compelling story: Create an emotional connection to make it a soft pitch.
It is salient and brief: Be memorable in less than five seconds.
It follows brand guidelines: Consistency is critical.
It's optimized: Drive traffic with the right keywords.
The value proposition is clear: Companion to a blog or instead of one.
It's easily reusable: Use it for email marketing and websites.
How to turn a conversation on social media into a client relationship
Social media is excellent for top-of-the-funnel marketing and finding prospective coaching clients. A coaching business can use buyer's personas and create valuable and informative content to provide a solution for pain points and answer questions your target audience is searching for.
After developing an audience on a social media platform, you can continue their journey by providing opportunities on your profile to go to your website, download free content, or contact you directly.
This can look something like having a multipurpose link in your profile that will redirect them to whatever action would be appropriate based on the conversation or interaction they've had with your brand.
Social Media Marketing for Coaches: General tips on Growing your Followers and Organic engagement
Ready to start taking social media seriously and start growing relationships with your audience and driving more business? Try these tips.
Build Trust: Personal Brand Marketing
While it's important to share content that relates directly to your coaching business, it should also be seen as an opportunity to find genuine life connections with your followers and leads, as well.
It should be a platform where you can share details about your life, hobbies, passions, projects, and anything else that makes you unique.
Another way to include your personality is to share stories about things you've experienced that your potential clients may have also experienced. Reiterate your account and show your journey. Also, explain what you aren't great at and cannot help them with.
The goal of this tactic is to focus on them and to start a conversation with content that helps you depict a person you're trying to speak to, not your logo.
Showcase Results by Sharing Testimonials
Developing trust with new followers is important because many will be skeptical no matter how authentic and vulnerable you act. Think about potential objections and questions beforehand so you can swiftly respond without sounding defensive, evasive, or dismissive.
Then, come up with your rebuttals to those objections and questions that include proof that your methods truly work and allow your audience to feel like they can trust you and your unique business.
Posting positive testimonials or reviews and even user-generated content speaking to the positive results coaching business helped them accomplish is one of the best social marketing tools to have in your belt.
Create Engaging and Converting Social Media Posts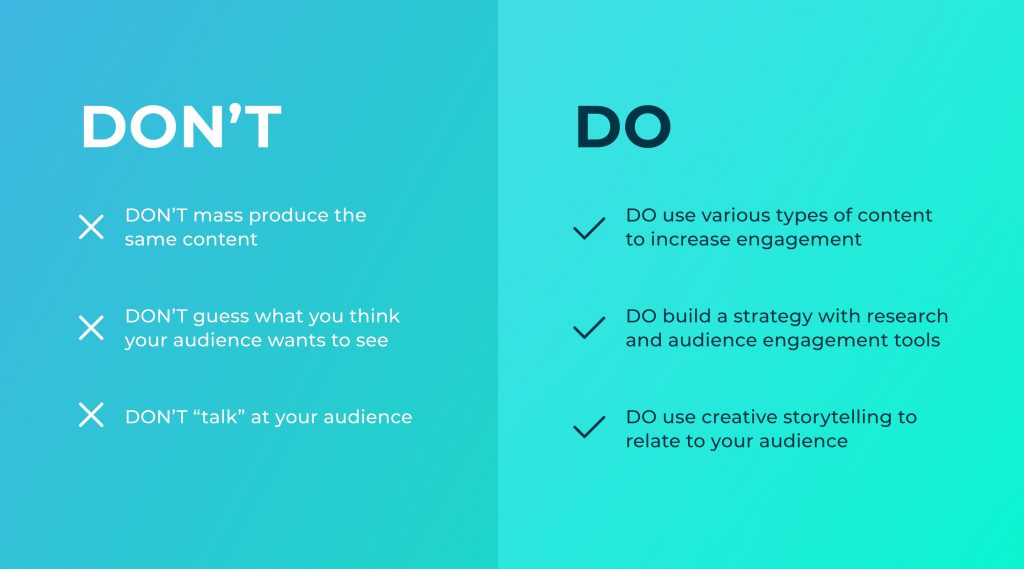 There are so many different types of things to share when it comes to social media. Here are our top tips for creating content that actually works for your bottom line.
Use different types of content
One of the most important things to do in order to succeed on social media is to create multiple types of posts to keep your audience engaged.
For example, infographics are highly shareable and persuasive to post because people love getting organized information. You can then take that infographic and break one section down into a video and one section into a static post with a quote.
Sharing your knowledge and expertise with podcasts uploaded to YouTube and social media is also a great way to start building your credibility and find a new social following.
Again, there are endless possibilities of content types like video, photo, and live video. While you don't have to use all of them, we recommend finding the ones that resonate most with your audience.
However, no matter what content type(s) you select, make sure all posts are clean, on-brand, and that they, "stop the scroll."
Audience Engagement Tools
A great way to keep creating engaging posts is to understand what posts your audience is actually engaging with — cue the use of an engagement tool.
Engagement apps and sites like will allow you to see who is engaging with your posts, how they're engaging, and when they engage.
This will allow you to respond to their engagements faster to drive trust, understand where to put your biggest efforts when it comes to social media, and keep track of your overall growth on platforms.
While each social media platform has its own internal reporting and trend analysis capability, it's better to use an external tool that will allow you to look across multiple platforms, saving you time and letting you know what's working, faster.
Some good social engagement and analysis platforms are:
Sprout Social
Hubspot
Hootsuite
ViralPost
Enclicher
Use storytelling to connect with your audience
What you share on social media is more than just a post. It's an opportunity to share a story — no matter how short — to connect with your audience.
At the end of the day, powerful storytelling helps coaches attract, engage, and convert clients.
A good story has the ability to show vulnerability, authenticity, and growth to make you relatable. Sequentially, it will create meaningful relationships and increase conversions.
Build multiple forms of relationships
You can start by creating a surface-level relationship with your followers and prospects, as you may not have established a stronger relationship with them. However, over time, take the time to get to know your followers by engaging with their content, listening to and sharing their stories, and finding new ways to relate and help them.
Collaborate with other brands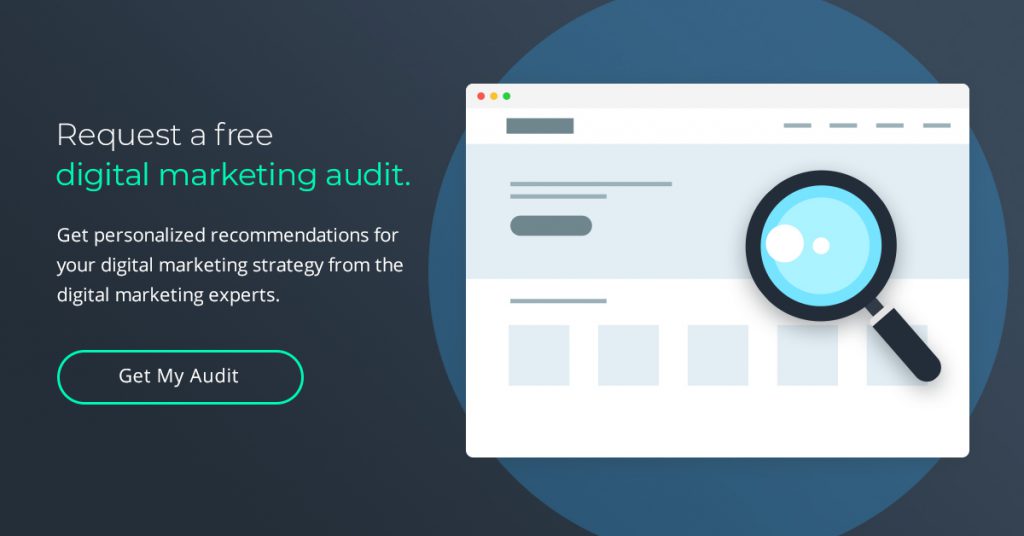 A coaching partnership creates a symbiotic relationship to gain brand awareness in a network where each coach has cultivated a strong reputation and trust. Referrals made from the association help you scale your business and bottom line.
Collaborate with similar businesses that complement yours (not direct competitors) to offer potential clients services that are better suited for their needs.
Community building
Building a social media community takes a lot of effort. Still, when you succeed, your audience will become brand ambassadors, and clients may remain as one to stay with the community.
Facebook groups, Discord, and Slack channels are great places to get people together, converse and share ideas and advice.
And don't be afraid to start small. Smaller groups have the ability to make everyone feel seen and heard in the group, and as the group grows, those original members will be your biggest advocates.
Include calls to action to direct users to the next action
Have you ever noticed how many people on social media forget to use a solid call to action in their posts?
All that effort in creating the right aesthetic, sense of community, copywriting and more goes to waste if you miss the mark on sending them to the next step.
Whatever you choose as your call-to-action, keep it conversational and use powerful phrases to make it an obvious interaction and natural next step.
How to use every social media platform for your coaching business
Now that you know all the ins and outs of what make social media special and important if you want to succeed as a coach and business, here's some guidance on where to start for each channel when you're looking into what channel(s) may be appropriate for you and your brand to be on.
YouTube Tips for Coaches
As video becomes a more and more prominent and preferred content consumption medium, YouTube videos for a coaching business is one of the best ways to build rapport and trust with your audience.
Whether you use YouTube to demo your service, connect with and share genuine moments with your audience, or repurpose helpful content, here are some things to keep in mind on YouTube:
Have a specific niche and tailor it to that audience.
Follow brand guidelines.
Conduct keyword and competitor research to target keywords that will bring people to your site and help you create content.
Always add CTAs, direct viewers to subscribe, comment, eand interact with your content.
Interact with each commenter.
Create valuable and informative content to build credibility and authority on topics.
Develop a schedule and remain consistent.
Instagram Tips for Coaches
Instagram is the most popular social media platform, with over two billion active users.
When you take the time to develop a solid social media strategy, it is a powerful marketing tool for finding your ideal audience and clients.
To be successful on Instagram:
Build relationships with other businesses and users.
Conduct extensive hashtag research and use branded hashtags for community building.
Use location tags so those in the same regions can discover content.
Share a client's story or transformation.
Reach out to another business for co-branded advertising.
Consistently post and focus on creating more engagement opportunities for your followers.
Use Instagram Stories for personal stories and authentic moments.
Twitter Tips for Coaches
Twitter has over 396.5 million active users globally and is one of the best social media channels to hold conversations and build relationships.
Unlike different platforms like Facebook, where you have to send a friend request, Twitter gives you instant access to talk to people.
To be successful on Twitter:
Join Twitter chats by searching for #twitterchat or #chatblogs on Twitter.
Identify potential clients by segment by using Followerwonk. It is a great tool to filter users by minimum and maximum: followers and location.
Search for tweets that match the services you offer
Use hashtags to engage in more significant discussions and communities.
Organize Twitter lists for PR, influencers, and websites so you can build relationships by interacting with them daily.
Schedule Tweets for several days in a row for more impressions and engagement.
Choose your best post and pin it to the top of your feed.
Facebook Tips for Coaches
Facebook is the most popular social media website, with almost three billion active users.
Maintaining a robust Facebook presence is a fantastic way to grow your coaching business.
To be successful on Facebook:
Engage with users without external links through posts like questions, discussions, and multimedia content (videos, photos) for increased reach and engagement.
Utilize Facebook stories
Provide 24/7 customer support with automated Facebook Messenger to help customers and move them along the sales funnel.
Find relatable Facebook groups and post different types of content to build connections and close sales.
Use Facebook live streams to act authentically and casually engage with your audience.
Use Google and search operators to find user-generated content relating to your brand.
Tiktok Tips for Coaches
One of the newer platforms for social, TikTok is not one to forget.
The platform has only been around for a couple of years and already has more than 2.6 billion downloads and 1 billion monthly active users– aptly naming it the fastest-growing social media network.
Unlike other social media platforms, TikTok's content is short-form, video-first and trend driven.
To be successful on TikTok:
Follow current trends by searching relevant hashtags and liking or commenting on trending videos
Use trending sounds and hashtags
Conduct hashtag research and incorporate a strategy
Collaborate with a creator that has highly engaged communities
Interact with other TikTok users to build relationships for co-branded campaigns.
LinkedIn Tips for Coaches
LinkedIn has over 822 million registered users. Although it's primarily a social media network for finding a job, or keeping up with your professional network, it's a great place to find clients and gain referrals.
To be successful on LinkedIn:
Join LinkedIn groups to build a reputation by sharing content and engaging in conversations to attract clients.
Obtain recommendations from existing clients by asking them to review your services on LinkedIn honestly.
As you build LinkedIn connections, send a friendly message to spark conversation.
Write testimonials for people in your network to increase your visibility. It will also increase the chances that someone will write one for you.
Post valuable content that relates to your target audience to deepen your relationships.
Now, it's time to set you free to leverage social media in your overall marketing strategy to help you attract your ideal coaching clients, build trust and belief in you as the credible, go-to resource, and grow your business.Want to develop a robust social media strategy but don't know where to begin? Our free digital marketing audit creates actionable plans for unprecedented growth. Claim yours now