Are you using social media to build relationships and sell your products or services?
If you aren't, you could be missing out on leads and losing business to competitors.
In today's marketing, a social selling strategy is integral to driving sales for your business.
So, what is social selling, and how do you do it?
We're answering those questions to help you reach, nurture, and convert leads this year more than ever before.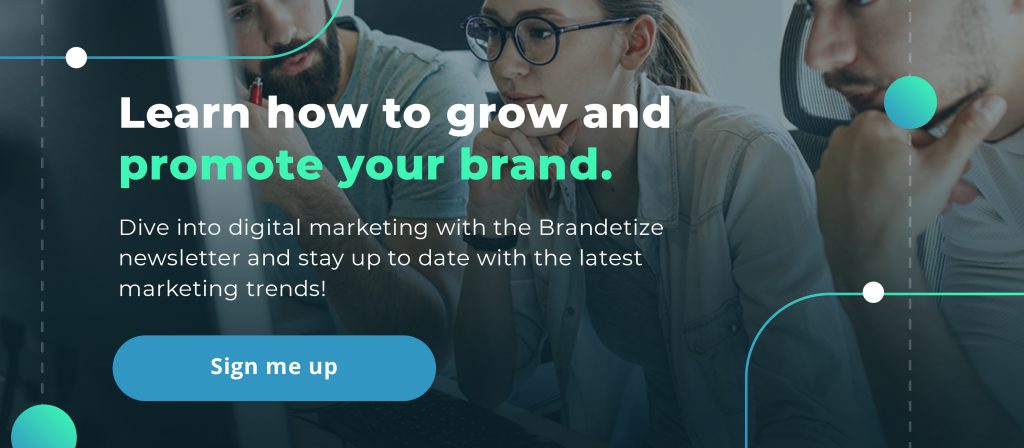 What is Social Selling?
Social selling is the process of using social media platforms to interact and build relationships with prospects and customers.
It involves engaging with prospects through social channels—such as LinkedIn, Twitter, Instagram, and Facebook—curating content relevant to potential customers, connecting with people that have similar interests or needs, and providing helpful advice.
Social selling also involves building brand awareness. This includes sharing company values, news, achievements, and accolades with the public in order to demonstrate trustworthiness.
In these ways, social selling is a key component of e-commerce marketing. It has the power to expand your presence and diversify your abilities and efforts.
Ultimately, social selling is about building relationships and trust so that when a customer does need a particular product, service, or advice, they know who to turn to.
Why Engage in Social Selling
Social media has evolved exponentially since its creation. From posting selfies to building influencer empires, social media is a powerful tool for all forms of digital marketing.
Many businesses have experienced significant success by using social media and social selling, in particular.
When you take advantage of social selling, you can communicate with your industry, consumers, and market in a personal, public way. You can also increase engagement and interaction, increase website traffic, and grow your consumer base.
Reach a Broader Audience
With billions of users across multiple social platforms, social media offers direct access to a far-reaching audience. You can easily reach potential customers, introduce your business and products, and capture more leads.
Better yet, you can do so in a way that feels far more personal than traditional selling techniques.
Stay Ahead of the Competition
The truth is: businesses that use social media platforms and utilize social selling as a part of their sales strategy will capture and convert more leads.
According to LinkedIn, 78% of businesses that use social selling outsell businesses that don't. Further, businesses that prioritize social selling are 51% more likely to reach their sales goals.
The bottom line?
Leading sales professionals are using social selling and if you want to generate leads and give your salespeople more sales opportunities, you need to too.
Drive More Sales
As social media networks change over time, so do people's expectations.
Today, users are aware that these networks are social selling tools and are highly likely to engage with brands and make purchases on social media. Through social selling, you can quickly identify potential customers, nurture leads and convert them into sales.
Additionally, social selling allows businesses like yours to engage their customers in meaningful conversations that are tailored specifically to their needs. This won't only help convert leads but it will also establish brand loyalty, which will help drive additional sales in the future.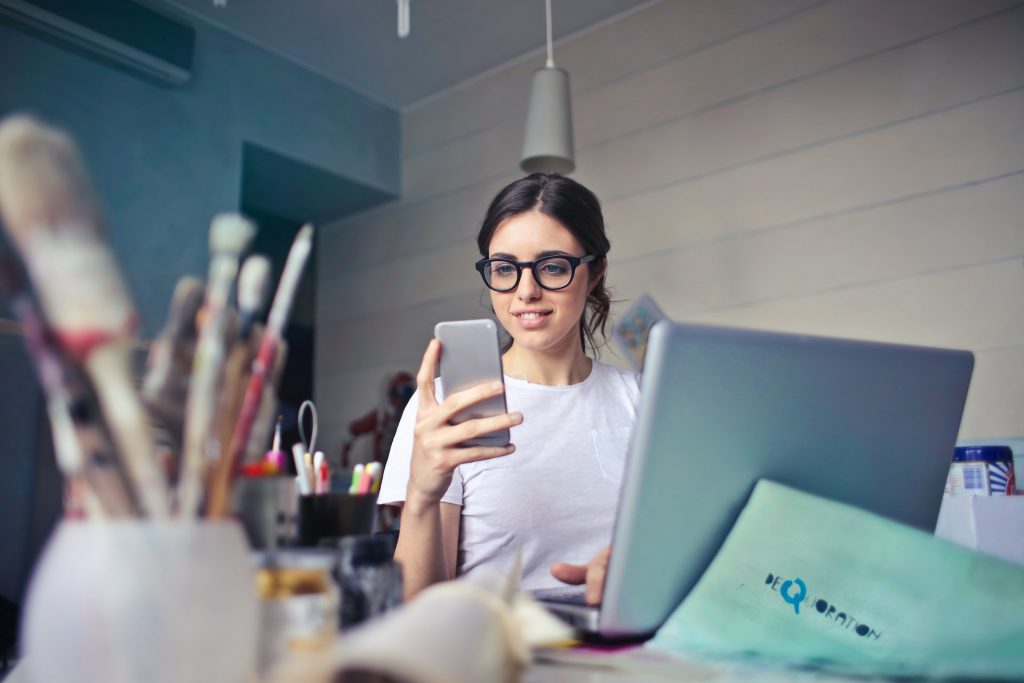 How To Start Social Selling
Whether you're already active on social media or not, taking the following steps will help you establish your social media presence and solidify your social selling strategy before you begin selling your products or services.
Establish Social Media Platforms
Before adopting social selling, you need to first establish your online presence. This includes creating profiles on all the relevant social media platforms.
Depending on your industry and who you want to reach, some platforms will make more sense than others.
For instance, if you're a B2B company, servicing entrepreneurs and small businesses, LinkedIn is likely a great place to start. With LinkedIn Sales Navigator, you can find and target new leads based on specific criteria like location, industry, and role, and track your efforts.
If, however, your ideal customers are millennial women, you may want to prioritize establishing a presence on Instagram and TikTok. Take time to consider the social network or networks that make sense for your brand and start to build your brand presence there.
Brand consistency across all channels is key. So, keep your brand identity top of mind as you build your profiles and begin sharing content. It's what helps you stand out and what builds customer loyalty.
Get To Know Your Audience
Before you begin your social selling journey, it's important to get to know your audience. This is a critical step not only for social selling but for online marketing in general. It will help you clearly understand who your prospects are and how best to reach them.
When you identify your target customer's desires, pain points, and how your product or service can help them, you'll easily be able to share content that connects with those who are most likely to be potential buyers.
Share Relevant Content
Once you've established the social platforms you want to be on and know your audience well, you can begin to share content on those channels.
The key is to share not just any and all content, though, but to share content that hones in on the hopes, desires, and struggles of relevant groups within your target audience.
Of course, this content should come from your experienced point of view, which can help establish your personal brand or your professional brand as a thought leader in your industry.
Unique, relevant, and quality content, such as this, will be seen as valuable to your potential buyers and establish trust in your brand.
In turn, your audience will be more likely to hit follow, send a message, or engage with your business in some other way, and purchase your products and services in the future.
Build a Community
Sharing relevant content is the first step to building relationships on social media.
The second step is to establish and grow relationships through regular conversations with your target audience who follow or engage with you, i.e., replying to comments and direct messages and asking for feedback.
When done right, this can help build a loyal community, which will help you close more social sales.
11 Tips for Social Selling Success
If your business has a social media presence, you may already be engaged in social selling and not even realize it. Still, you can benefit from these social selling tips to maximize your efforts and increase your social selling index.
What's your social selling index?
The Social Selling Index or SSI is a metric developed by LinkedIn that allows you to measure the effectiveness of your social selling efforts. The SSI is calculated by taking a combination of factors into consideration, including finding the right prospects, sharing relevant content, and building and strengthening relationships.
You can use this social selling tool to measure the effectiveness of your social selling efforts.
Here are some social selling best practices to guide you along the right track.
1. Network
Networking isn't only for cocktail parties and conferences. Social media can be an incredible networking tool if you know where to look.
You can join LinkedIn groups and Facebook groups in your industry or participate in relevant conversations on Twitter and Instagram by following various hashtags.
You can also engage with people who are influential in your industry or niche by commenting on their posts or sending them a direct message.
This can help you build meaningful relationships with industry peers, influencers, and potential clients, which could lead to impactful collaborations and social selling success.
2. Ensure Your Profiles are On Point
Your profile on social platforms is your elevator pitch to your audience. With a few brief sentences and photos, you can win or lose leads.
Make sure your profiles reflect your professional brand, answer relevant questions, and showcase your products or services.
Everything from the tone of voice to the logo and colors, and even the specific phrasing used should be consistent with your brand identity and geared toward your ideal customer.
3. Be Consistent
In order to have an effective social selling platform, you need to have a consistent presence on that platform. If you're not sharing content regularly, you can't effectively build and maintain relationships.
You don't have to supply a constant stream of new content all on your own, though.
Automation tools can help streamline your sales process on social media by helping you schedule posts in advance, track conversations with potential customers, analyze data from campaigns, etc.—making it easier to maintain a consistent presence and monitor social selling performance.
4. Avoid Selling All of the Time
While sharing your products and services is an important element of social selling, it's important to avoid doing so all of the time.
If you take this approach, your audience will quickly become disinterested and disengaged in what you have to say.
Rather, prioritize providing valuable information such as tips and resources that support your audience as well as highly engaging content that keeps them coming back. Then, sprinkle in content surrounding specific products or services here and there.
If you're having trouble balancing a regular mix of content, consider setting up a schedule where you share free tips on Tuesdays, engaging content (funny, unique, interesting) on Wednesdays and sales-driven content on Thursdays.
5. Cater to Each Platform
Unfortunately, you can't always use the same content on every platform and expect the same result. Different social selling techniques work on different platforms.
Short-from, vertical videos might work well on TikTok, but long-form articles or blog post links will likely work better on LinkedIn.
Think about what kind of content your target audience is most likely to consume on each platform and plan accordingly.
6. Use Testimonials
Testimonials and case studies are great ways to establish credibility and authority in the industry. Leading social sellers know this and use social media as a space to share them, and you can too.
Whether you're marketing an online course or a coaching session, creating a "Hall of Fame" section on your media page and featuring testimonials from happy customers can go a long way toward helping you convert new leads.
7. Engage with Your Audience
People want to do business with people they know, like, and trust.
So it's important to engage with your audience to establish a relational connection before you introduce yourself as a salesperson. Ultimately, engagement can help turn followers into loyal customers of your business.
Don't forget to be personable when you engage, too. By bringing personality into your interactions with buyers and potential customers, by way of graphics, memes, tone of voice, etc., they will feel as though they know you on a personal level.
8. Experiment with Content
Social media is always evolving and it's the businesses that keep up with the latest updates and trends that experience the most social selling success.
So, don't be afraid to experiment with new templates and tools, as well as different content formats to learn what performs best. For your audience, that may be videos, photos, live streams, blog posts, or a combination of any of these.
Don't forget to analyze your content's performance and adapt as preferences shift.
9. Offer Customer Support
A key to effective social selling is having an open line of communication between you and your potential customers.
One way to do this is to offer customer support via social platforms, such as Twitter and Instagram. This likely means having a sales rep or a customer service team dedicated to responding to inquiries on these platforms.
You can show potential customers that you care about them by not only responding quickly to these inquiries or comments but also addressing each customer by name and customizing each message.
Many businesses have improved their brand's reputation and social presence simply by offering this type of support.
10. Track Your Efforts
Engaging in social selling may not come naturally at first, but as you learn new sales techniques and connect with more audience members, you'll become more and more successful.
In order to measure your progress and continue to improve, however, you'll need to track your efforts. As we mentioned, one way to do this is by using the SSI (Social Selling Index) on LinkedIn. However, you can benefit from the analytics on any social platform you're utilizing.
Pay attention to what content performs best and whether it's having the intended outcome, i.e., driving email sign-ups, engagement, or website traffic.
11. Connect Outside of Social Media
Building relationships on social media is great, but the ultimate goal of social selling is to take those conversations elsewhere.
Leverage the connections you have made through your social media channels to connect with potential customers in other ways via your email list, a phone consultation, events, or webinars. When you do this, you can send your social followers through your sales funnel and convert them to paying customers.
That is successful social selling.
For more tips, such as these, subscribe to our newsletter, where we send out world-class marketing tips that can help you enhance your business's digital marketing strategy,