Email marketing can be an incredibly powerful tool for your business when used correctly – and a great place to start is a newsletter.
An email newsletter serves as a consistent line of communication between you and your leads.
So how do you craft one in a way that helps drive open and click-through rates? Allow us to explain.
While it's not complicated to set up an email newsletter, it is important to set it up right from the start to make all your future campaigns more efficient and more successful.
If you're new to email marketing, get ready to launch a new arm of your digital marketing strategy that has the power to convert contact to paying customers and retain those customers long term.
Why Start an Email Newsletter
Starting an email newsletter is a great way to connect with and engage your existing customers and potential customers when and how you want. Essentially, it's a way to keep communicating with the people who signed up to hear from you in the first place.
Engaging with your email list means you don't have to rely on tricky algorithms to make sure your target audience sees your content — you have the control to send it to them directly to their inbox.
In addition, the people you're reaching are primed to be engaged.
They signed up for your email list for a reason.
Perhaps they are interested in purchasing your product, or they believe you're an expert and want to learn from you.
Either way, you have an incredible opportunity to connect with and sell to a group of highly engaged and trusting individuals. This is good for your brand and your bottom line.
Two Critical Steps to Take Before You Start
Before you can take advantage of this incredible marketing platform, there are two critical steps to take. You're not going to want to skip these if you want your newsletter to succeed.
Define Your Goals
Before launching your email newsletter, define a few goals you want it to accomplish. Ask yourself these questions:
Why are you starting your own newsletter?
What do you want your email newsletter to achieve?
How will it provide value to your audience?
For instance, do you want it to provide clarity around your products or offerings? Or do you want to build hype around an upcoming product launch? Do you want it to be a space to feature user-generated content from your audience? Or to drive traffic to your blog?
You will only know if your email newsletter is successful if you set goals that define success.
Know Your Audience
Another critical step to take before you set up your email newsletter is to get to know who you're talking to. Who has or will fill out your sign-up form and receive your emails? These are your email clients. Ask yourself:
Who are you talking to?
What do they care about?
What do they want to hear from you?
Keep your audience in mind as you begin to craft your email marketing strategy. From the subject line to the design, every part of your newsletter should resonate with them.
How To Start an Email Newsletter
Now that you know the importance of email newsletters, and have defined your goals and audience, you can take the following steps to start an email newsletter.
1. Choose an Email Software
The first step is to select an email marketing software. This will be your home base for producing, sending, and analyzing your email newsletters.
There are a variety of email service providers to choose from, many of which offer similar email marketing tools, such as the ability to A/B test email campaigns, track and analyze important campaign metrics such as open rates and click-through rates, and manage your subscribers.
Many of these platforms also offer helpful courses and tips you can use to enhance your email marketing skills.
Some popular email marketing platforms include Hubspot, MailChimp, and SendinBlue.
However, there are many more options out there. Take your time researching the different options to find one that suits your needs, style, and budget.
Depending on the size of your email list, you may be eligible for a free plan. Taking advantage of a free option might be a good idea as it allows you to experiment with a platform before committing to it.
2. Design an Email Template
Once you've selected an email marketing platform, it's time to design your email newsletter template. Many platforms make this particularly easy by offering pre-made templates to choose from and a drag and drop editor to add and remove images and text.
They also have templates that are adaptable to desktop and mobile devices, so you can ensure your content is easily readable from wherever your contacts click on it.
Most people check their email from their mobile device at some point throughout the day, so a mobile-friendly template is essential.
Remember when designing your email newsletter to stay true to your brand. Customize the template with your brand's logo, and use colors, fonts, and images that are consistent with your website and social media accounts.
When your email recipients open your email, it should be clear who it is from right away.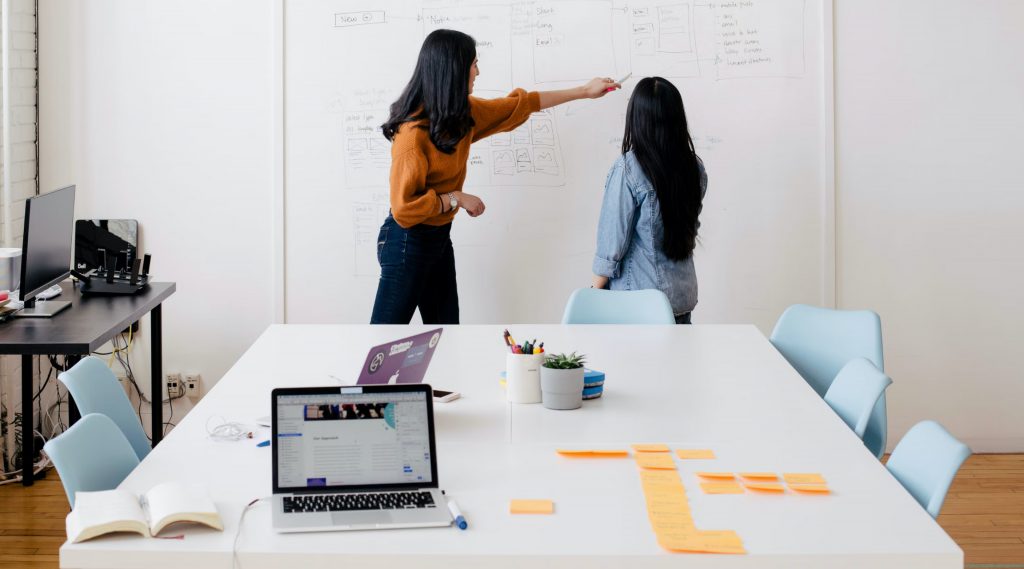 3. Strategize a Newsletter Sequence
Having a strategy in place before you blast your new subscribers with emails is a critical next step.
We recommend starting with a welcome email sequence that consists of 3-5 emails before sending your first newsletter. This sequence can help introduce your brand, establish a relationship with your audience, and even drive sales.
As part of this sequence, you should explain to your new subscribers what they can expect to receive in exchange for being a part of your email list.
In order to do that, though, you have to know what your newsletter will be all about.
Consider questions like what will your email newsletters include? How often will subscribers hear from you? And what value will they get out of reading your emails?
You should also strategize what type of CTA (call-to-action) you'll include and how many in order to reach the goals you set for your newsletter.
After letting your new subscribers know what they can expect in future emails, commit to following through with the schedule and content you promise.
4. Generate an Email-Opt In Form
Now, you can't follow through on your newsletter strategy without subscribers. So, you need to create a newsletter sign-up form to capture email addresses.
The most obvious place to put an email opt-in form is on your website so that you can capture emails from regular website traffic. This can be a widget on the side banner or footer of your site, a pop-up that surfaces when they land on your page, a specific landing page, or all of the above.
It's fairly simple to install an email opt-in form on a website, especially if your site is hosted on a user-friendly platform, such as Squarespace, Wix, or WordPress.
These sites have ready-made email opt-in form widgets and simple guides that walk you through how to install them.
You can also consider working with your website developer to create a custom option.
Whichever methods you choose to gain email subscribers, keep the sign-up form as simple as possible.
It should include a space for someone to enter their email and surface a thank-you message after they hit submit.
You can also ask for some other valuable, yet simple, pieces of information like their name or phone number. But you want the form to be as quick and painless as possible to fill out. Otherwise, you could lose potential subscribers in the process.
5. Build Your List
An opt-in form is essential, but there's no guarantee you'll build a long list of email clients just by having it there on your site. Here are a few strategies that can help you build your list.
Offer a Signup Bonus
A signup bonus is a great marketing strategy for your email list. Who doesn't want 15% off their first order?
Consider including this offer as a part of your welcome email.
Not only can this tactic help you reel in new email subscribers, but it can also help you convert those subscribers to customers right off the bat.
A discount code isn't the only great signup bonus, though. You can also offer a freebie, such as a downloadable guide that is chock full of valuable information your target audience wants to know.
If you sell additional guides or courses, this can be a great way to show off your expertise and may lead to more sales in the future.
Feature Exclusive Content
Offering exclusive content is another tried and true way to grow your email list. Let your audience know that if they sign up for your newsletter, they'll receive content they can't get anywhere else.
For a cookbook author, this might be an exclusive recipe, and for a business coach, it might be, "the three best pieces of advice every business owner needs to know."
Make sure this content is in line with the content you create but also unique from anything already on your website.
This could also look like answers to frequently asked questions or early access to new products or content.
You know what will resonate with your target audience best, so pick that, and don't forget to let them know what it is you're offering.
Leverage Social Media Platforms
In addition to offering a signup bonus and featuring exclusive content to get people to sign up for your email newsletter, you can leverage your social media accounts to attract more members of your target audience to join your contact list.
If you have a loyal following on social media, your followers will want to sign up for your newsletter but need to know how.
You may want to create a landing page with a subscription form on it that you can link to from your social media accounts. This will make it easy for followers to sign up for your list.
Again, tell them why they should want to sign up using one of the tactics above— that they'll receive exclusive content, sneak previews, expert advice, or special discounts. If you do this consistently, you can continue to add contacts as your social media following grows as well.
How To Create Your First Email
The time has finally come to draft your first email newsletter. Exciting!
At this point, you already know what it is you want to talk about, who you're talking to, and what you want them to do with your email, so this part should be fairly easy.
And if it doesn't feel like it the first time, it will soon, don't worry
Plus, your subscribers have already received your welcome email sequence, which, if you followed our tips, primed them to receive the content you're about to send them.
1. Create a New Campaign
Start by logging into your email service provider and choosing to "create a new email campaign," or "create an email."
Then select your pre-designed newsletter template. Your logo, colors, fonts, and layout should all be in there already and ready to go. You just have to add the text and images you want to include.
2. Provide Valuable Content
Remember the "why" behind your email when drafting your newsletter content. Whether it's a monthly, daily, or weekly newsletter, the content should provide value to your contact list and fall in line with your overall marketing strategy.
Consider what unique value you want to provide with each and every newsletter before you jump in.
Then, start to write!
3. Address Your Audience
Email communication is just that—communication.
So it's critical to kick off any email campaign with a "Hi," "Hello!," or "How are you?" and even include the subscriber's first name where appropriate. Most email communication platforms make the dynamic insertion of a recipient's first name as simple as the click of a button.
Feel free to be creative here but stick to your brand's style.
For instance, if your target audience is business professionals, the tone should be more professional rather than overly friendly. On the other hand, if your brand puts an emphasis on fun, a simple "hi," won't make sense to your subscribers.
Strike the right tone for your audience — you know them best.
Part of your brand may be how you address members of your community. If this is the case, be consistent and use the same wording when you address your email contacts.
4. Hook the Reader
After addressing your newsletter subscribers, it's important to capture their attention right away.
You want them to keep reading, not hit "unsubscribe" or "archive" in the first two seconds.
There are a couple of great ways to go about this. One of our personal favorites is called the open loop. This is where you ask a question that piques the reader's interest at the beginning of the email but moves on to something else before you answer it.
This creates tension and keeps the reader engaged until they come across the answer at the end of your email.
You can spark curiosity with a tactic such as this or by building excitement or anticipation, for example, by using phrases such as "spoiler alert" or "I'm about to reveal my biggest success secrets."
Do you see how a line such as these could naturally encourage your email recipients to keep reading?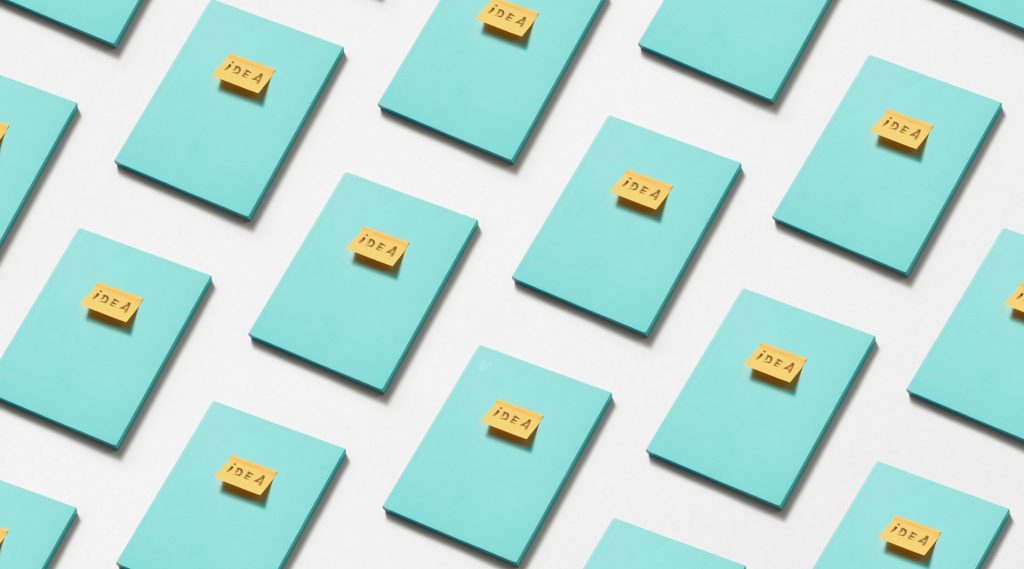 5. Use Imagery
All email newsletters should feature imagery in some shape or form. Images capture attention and help break up long chunks of text.
Plus, they help tell the story of your brand.
So grab some imagery that applies to the content of your newsletter (it can be stock footage or illustrations!) and drag and drop it into your email template.
6. Include a Call-To-Action
Your email newsletter can become a core piece of your content marketing strategy. In order to help you achieve your business goals, though, it needs to include a clear call-to-action for your audience.
Do you want to drive website traffic to a new blog post? Or, if you're an eCommerce business, do you want to encourage your audience to check out a new product?
If so, don't forget to tell your subscribers what to do and where to click.
Remember the goals you set for your newsletter back at the beginning of this lesson and incorporate one or two CTA links in each newsletter throughout the email body to help you achieve them.
7. Sign Off
It is just as important to leave a signature at the end of your newsletter as it is to address your audience at the beginning.
This continues the conversational tone, creates connection, and lets your audience know who they're hearing from.
Pick a sign-off message that makes sense for your brand and close with the sender's name.
8. Brainstorm Subject Lines & Preview Text
After writing your newsletter content, it's time to pick an applicable and catchy subject line.
The subject line is a critical piece of the puzzle, so don't move too quickly here. If your subject lines don't resonate with your subscribers, they won't open your emails, and that's the opposite of what we want.
This is another area where questions can work well. So can emojis and phrases that play to people's emotions, like the fear of mission out.
Brainstorm a few options and consider what would make you want to open the email. When in doubt, keep it short.
Don't neglect the preview text either. This is the snippet of the email that shows up beneath the subject line in your contact's inbox. The best rule of thumb here is to make sure this text relates to what the email is actually about.
If it doesn't, you'll lose trust and could see your unsubscribe rate increase.
9. Preview your Email
The power is in the proof.
Always preview your email newsletter by sending a test to yourself and someone else on your team. This will help you catch any typos, unclear images, or mistakes before sending newsletters.
10. Select Your List
Don't worry, you're almost ready to hit send on your first newsletter. The final steps will only take you a few seconds.
Next, simply, select the contact list to whom you want to send your newsletter campaign. Make sure these are contacts who have opted in to receive your emails! There are strict anti-spam laws against sending emails to those who have opted out of communications.
If you haven't synced your email opt-in form with your email marketing platform, you'll need to do that first. You can also download the list of emails from your opt-in form and upload them directly to the platform.
Once your contacts are in your email platform, you can segment them into separate lists. This can be useful down the line. For instance, you can later reach out to only the contacts who have taken an action on your newsletter and target them with a special offer or upsell campaign.
For now, though, simply select everyone who opted into your newsletter sign-up form.
11. Time the Delivery
Finally, it's time to schedule your email newsletter.
You can send it right away, but this may not be the best time or day to connect with your audience. Instead, if you have data from your welcome email or another email campaign, use it to determine when your emails perform best.
If you don't have this data, consider when your audience is likely to not only check their email but engage with it. Then, schedule your newsletter to deliver at that time.
12. Analyze the Results
You did it! Your first email newsletter has landed! Good work.
Now it's time to see how it performed.
No matter how well it did or didn't do, you can learn something from those initial campaign metrics. Did your new blog posts experience a high click-through rate? Then you know you delivered content your audience wanted to see.
Did your email have a low open rate? Perhaps you should try sending it on a different day or test out different style subject lines.
13. Rinse and Repeat
Are you ready to send your next newsletter?
Use the data from your first newsletter to help craft an even better one next time. And then… analyze the results of that email and compare it to the first one.
Continue this pattern again and again until you find a rhythm that works for your email newsletters — a rhythm that helps you achieve your goals.
Enhance Your Email Marketing
Email should play an integral part in your overall marketing strategy. If you're running a small business or team and need help to take your email marketing strategy up a notch, our expert email marketers can help.
We'll perform a free Digital Marketing Audit of your business and provide personalized recommendations to help you succeed.