If you've been a part of the business world in the last few months, chances are you've already heard about the new Clubhouse app.
Clubhouse is an exclusive audio-only chat app that's geared for professional development. Described as a "virtual conference hall," the app launched in April 2020 and currently boasts over 10 million users.
Clubhouse offers great opportunities and benefits for businesses and marketers looking to reach new audiences, but if you haven't implemented the app in your strategy yet, you're missing out.
Take it from celebrities like Elon Musk, Oprah, and Drake who joined when the app first launched and instantly grew their followers to new heights.
Don't wait any longer and start to see your business surge after using the Clubhouse social app.
What Is the Clubhouse App?
Clubhouse is an invite-only, audio-only chat app where you can create and join "rooms" that allow you to speak or listen to other people. Each room can accommodate up to 5,000 people and is generally hosted by industry leaders, celebrities, journalists, and more.
The goal of the Clubhouse app is to create a place where people can meet up to host and join in on conversations centered around a different topic. You can be invited to each room or ask to join rooms that discuss a subject or specific industry that you're interested in.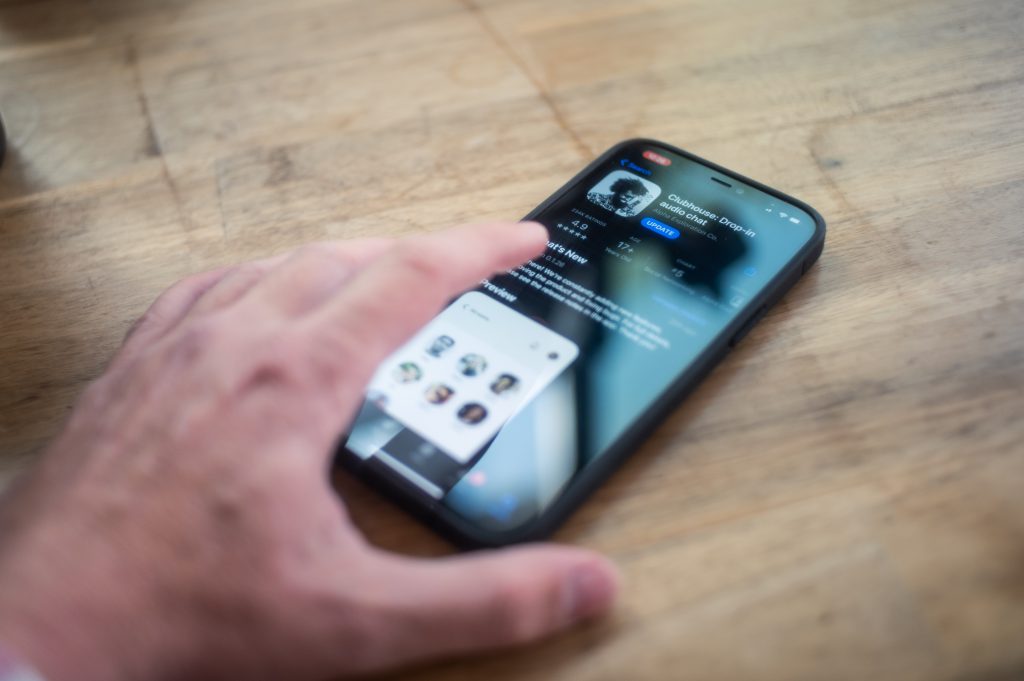 The conversations are designed to feel as if you're chatting with colleagues at a live event or around the water cooler. People can join in and come together from across the world to discuss these certain topics and receive guidance or listen to various opinions.
Clubhouse for iPhones
When Clubhouse was first introduced, it was only available on the Apple iOS App Store. You can log on and host or join conversations from anywhere as long as you have an iOS device.
Clubhouse continues to become more and more popular among iPhone users and has gained over 400,000 5-star reviews.
As the social app still remains superior for iPhone users, it had jumped to 8.1 million downloads in mid-February after having just 3.5 million global downloads on February 1, 2021.
Clubhouse for Androids
Since the release of Clubhouse, other smartphone users, like Android, haven't been able to enjoy the hype of the new app. But, good news! Clubhouse recently released its Android beta that is now live in the U.S, however, not every Android user can join in.
With this beta version, you need a direct invite from a current member to access chat rooms. As of May 10th, the Clubhouse app for Android was still missing the following features:
Option to follow specific topics
In-app translations
Creating or managing a club
Linking your Twitter or Instagram to your Clubhouse account
Paying speakers in-app
Sidebar
How Does Clubhouse Work?
The Clubhouse app is a place to host audio conversations, similar to a TED Talk, but without a visual. You can only see other users' profile photos when you join a room, and once you do enter a room, you'll automatically be muted.
As you're listening, the app offers you the option to "Raise Hand," which allows you to engage with speakers and ask questions. The speaker of the room can then choose to unmute you if you raise your hand.
This Q&A style interaction gives everyone a chance to get a better understanding of the topic at hand or ask relatable questions that can help them personally.
Clubhouse also offers panel discussions. In these types of conversations, multiple people can be "on stage" to discuss the topic. This is a great opportunity for industry professionals to collaborate with fellow colleagues and provide optimal guidance to their audience.
No matter which Clubhouse features you choose to take advantage of, you'll find a plethora of conversations that are designed for networking. Each chat room is the perfect way to connect and meet new people, offer advice, and showcase you and your business.
Podcast vs. Clubhouse
By this point, you might be wondering: What's the difference between the Clubhouse social app and a traditional podcast? It's true that podcasts and Clubhouse have a lot of similarities. But these two platforms have differences, too.
As a business or marketer that uses podcasts, you're able to:
Offer on-demand listening
Gain a younger audience
Leverage powerful ads
Reach 55% of the U.S. population
Share long-form content
On the other hand, the benefits of Clubhouse allow you to:
Offer raw content that's not produced or edited
Share live audio
Easily differentiate your brand
Directly connect with your audience
Build your brand as a leader
As podcasts and Clubhouse have their major differences and some similarities, a survey found that 36% of people are podcast listeners, 25% prefer Clubhouse, and 39% don't listen to either.
This means Clubhouse is still under many listeners' radars, but it also has only been around for a little over a year.
If you begin to incorporate Clubhouse into your marketing strategy now, you will be able to grow your network and connect with valuable customers and leads.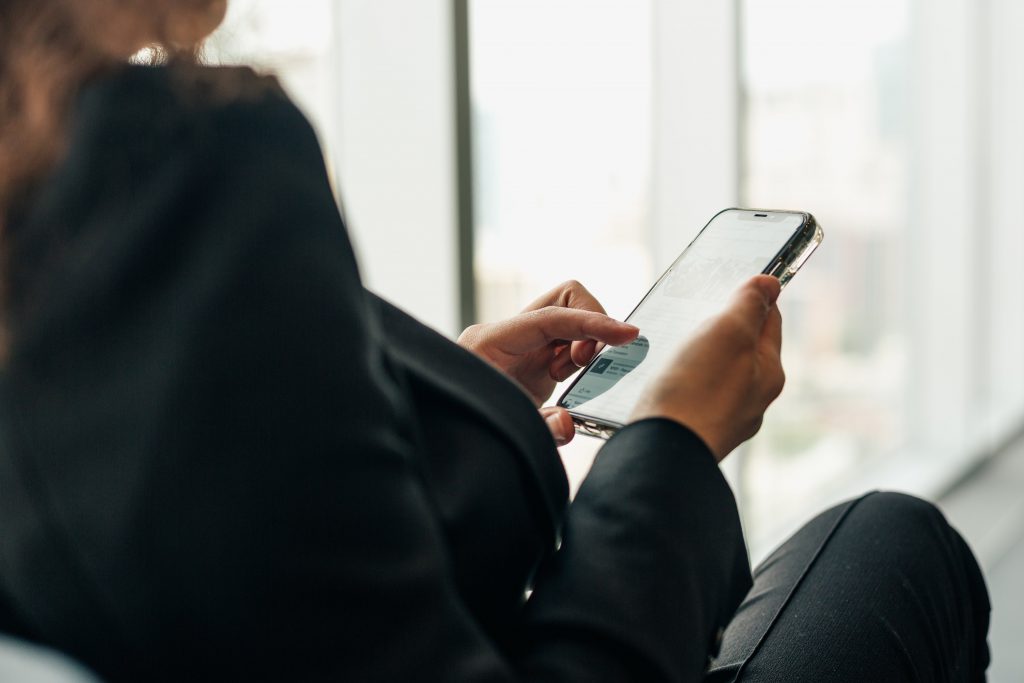 Who Uses Clubhouse?
As mentioned, you'll find a wide range of people who use the Clubhouse app, from CEOs and celebrities to marketing gurus and entrepreneurs.
At the end of the day, Clubhouse is meant for anyone who wants to learn and network with thought leaders in different industries.
How to Get On Clubhouse
Being that the app is invite-only, you can't join unless you receive a Clubhouse invite from a friend or colleague.
If you're looking to join the app but don't have an invitation, you can download Clubhouse and put your name on the waiting list. Once you've joined that list, a friend inside the app might get a notification and can let you in.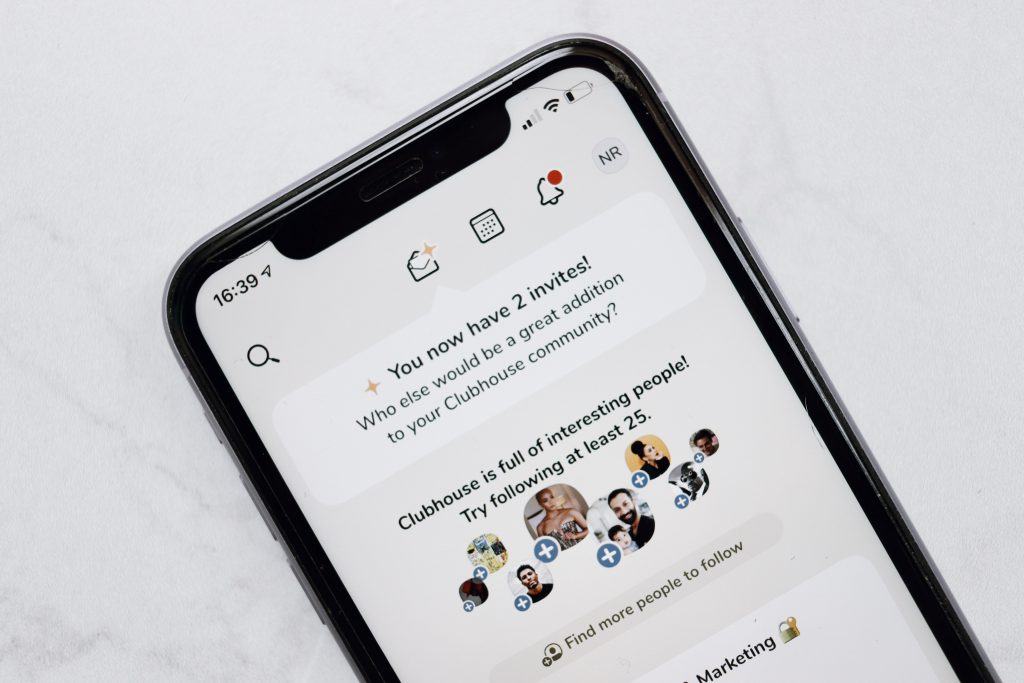 The more time you spend on the app using chat rooms, the more invites the app will grant you. It's also important to note that Clubhouse is currently an app-only platform, so a website doesn't exist and you must have a smartphone or tablet.
How Can Clubhouse Help Your Business?
Clubhouse can help your business in a variety of ways, for both B2B and B2C brands. First and foremost, Clubhouse presents an opportunity to establish yourself (or the brand you work with) as a go-to resource.
This offers you a valuable strategy to promote your products, services, or events.
Clubhouse functions as an organic site, but if you can provide expertise and insight on a certain topic, app users are likely to visit your profile, look you up on other platforms, and be more inclined to purchase your products or services.
Another substantial benefit of using Clubhouse for your business is that it allows you to foster a personal connection with consumers. You can share your personal or your brand's story to provide credibility and reliability to your potential new customers.
Many business leaders and marketers also use the platform to obtain product feedback, run impromptu focus groups, and generate awareness.
The Clubhouse app offers a variety of benefits for brands, and our team at Brandetize has experienced many of them firsthand as we've incorporated Clubhouse into our clients' strategies.
How Brandetize Uses Clubhouse
Here at Brandetize, we decided to integrate Clubhouse into our marketing strategy because we recognized its significant effect on consumers and saw it as a good way to build onto our clients' communities.
Clubhouse is a platform tailor-made for thought leaders like our very own — Brian Tracy, Phil Town from Rule #1 Investing, and Jack Canfield.
Clubhouse is a great opportunity to establish our clients as a go-to resource in their industries and promote their events and products. Here are two client case studies to highlight our success utilizing Clubhouse:
Brian Tracy
We had Brian Tracy join the Clubhouse social app in February and he has hosted five or six rooms since March.
For Brian, Clubhouse has been great for promotion and exposure — allowing him an important opportunity to speak again since in-person events have been canceled from the start of the COVID-19 pandemic.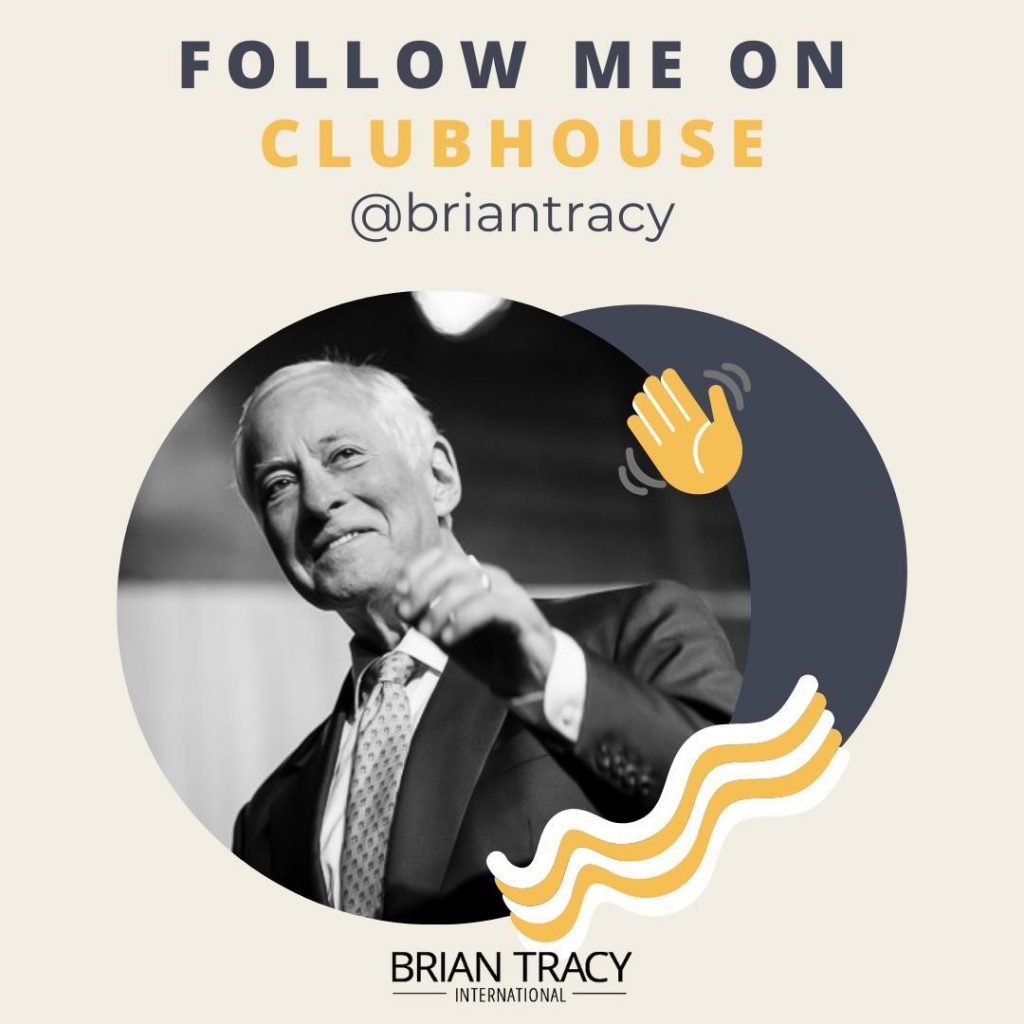 Clubhouse has also helped Brian:
Collaborate with other thought leaders, such as joining rooms with motivational speaker Les Brown
Reach new audiences on the app
Promote his new products and upcoming virtual events, like Brian's Speaking Academy
Overall, the biggest success we've seen is how collaborating with other thought leaders has exposed Brian to new audiences.
By joining rooms with industry-alike influencers who have large followings, Brian has been able to open up potential partnerships and affiliate opportunities.
Rule #1 Investing
We also had Phil Town of Rule #1 Investing join Clubhouse in February, hosting rooms almost immediately. Phil has seen great success after partnering with others in the investing and finance space.
He's also been able to conduct live coaching sessions with Rule #1 coaches. These sessions have been great for Phil and far more convenient than having to meet people on Zoom.
"I think the fact that our clients can reach new audiences by joining rooms with others in the space gives them the ability to expand their following," says our very own expert Social Media Strategist, Shannon Hickman.
"When people log on, they can see Phil in a room with someone they follow, who can then jump in the room and see what Rule #1 is all about. This gives us the chance to effectively lead new users who have similar interests to what our clients offer."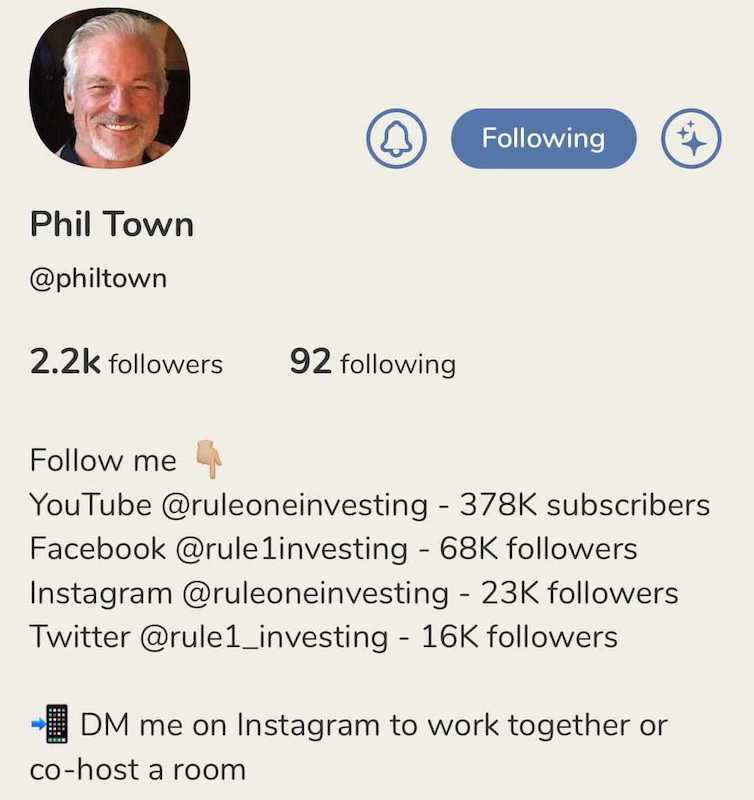 The opportunities for networking and growth that Clubhouse offers are unparalleled. And so far, we've seen nothing but success with our clients on this social platform.
Our Tips For Building Your Brand on Clubhouse
Ready to use the Clubhouse app? There are a few quick and easy steps you can take to optimize your profile and build your brand.
Optimize Your Bio
Use keywords and emojis strategically in your bio to help Clubhouse users find you. Your bio is also a good place to list topics you're geared to discuss. This provides followers with insights on what types of conversations you want to host or be invited to.
Build Your Bio
The only clickable links you're able to put in your Clubhouse bio are your Twitter and Instagram. If you do post more links in your bio, make sure they're easy to remember — people will have to type in those URLs manually since they're not able to click or copy the links.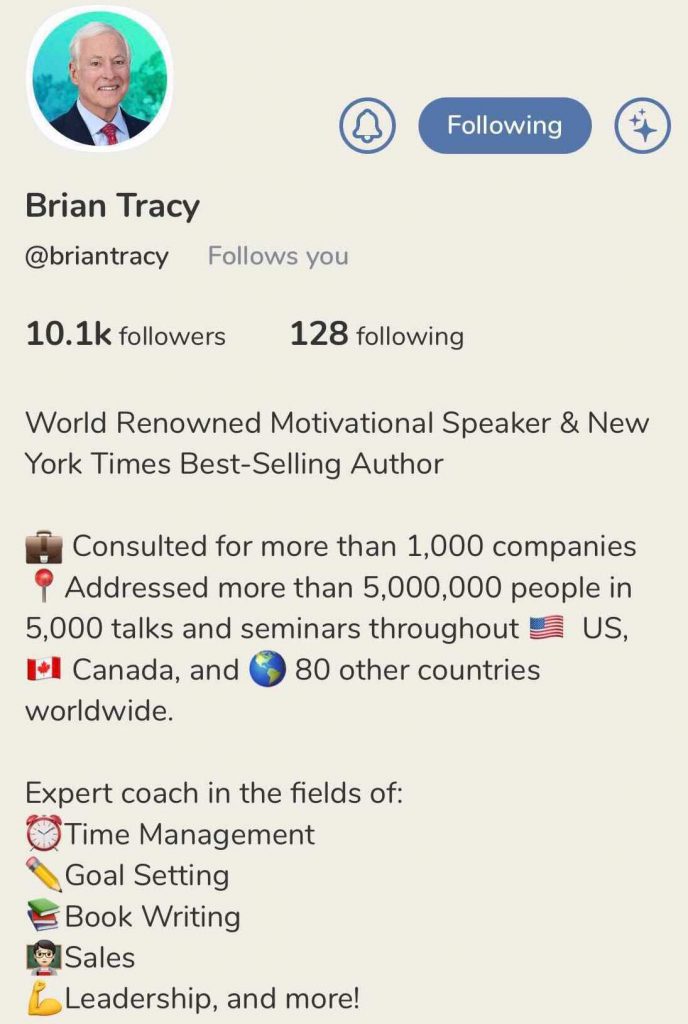 Additionally, write your bio outside of the app so you can create paragraph breaks and ensure the copy is visually appealing. As always, don't forget to add your distinct CTA saying where people can reach you!
Be Committed
Once your bio is ready, it's all about investing your time into the app. The more you put into Clubhouse, the more you'll get out of it.
Be active on the platform by joining rooms, starting conversations, and engaging with like-minded individuals. This is the best way to find success on the Clubhouse social app.
It's Time to Implement Clubhouse Social App in Your Marketing Strategy
Clubhouse offers a wide variety of benefits for brands, business owners, industry leaders, influencers, and many more.
As it allows you to connect with your customers on a level that isn't offered by any other social platform, you'll be capable of boosting awareness and reaching new audiences.
We've seen major success with our clients on the Clubhouse social app — and the high engagement enjoyed by users on the app doesn't seem to be slowing down.
Incorporate Clubhouse into your marketing strategy today and see how it can help your brand continue to grow.