As a good and successful business owner, you likely understand the importance marketing has on your bottom line.
A solid marketing strategy attracts new leads, drives brand awareness, turns customers into advocates, and allows your business to grow.
But managing your own marketing efforts, or even hiring and managing an in-house marketing team can be incredibly taxing (and expensive).
If you're not a marketing expert yourself or have a smaller in-house team, trying to keep up with all the trends while growing your business may leave your marketing efforts falling short and not delivering the results they have the potential to.
If this is the case, it may be time to discover the answer to the question that's likely been sitting in the back of your mind for quite some time: "Why hire a marketing agency?"
The short answer is that working with an experienced marketing agency can be incredibly beneficial for your business—and we're not just saying that because we are an agency.
To learn more about the long answer and dig into the details as to how working with a marketing agency will help your business grow and help you save on costs, scroll on to find everything you'll need to know before jumping in.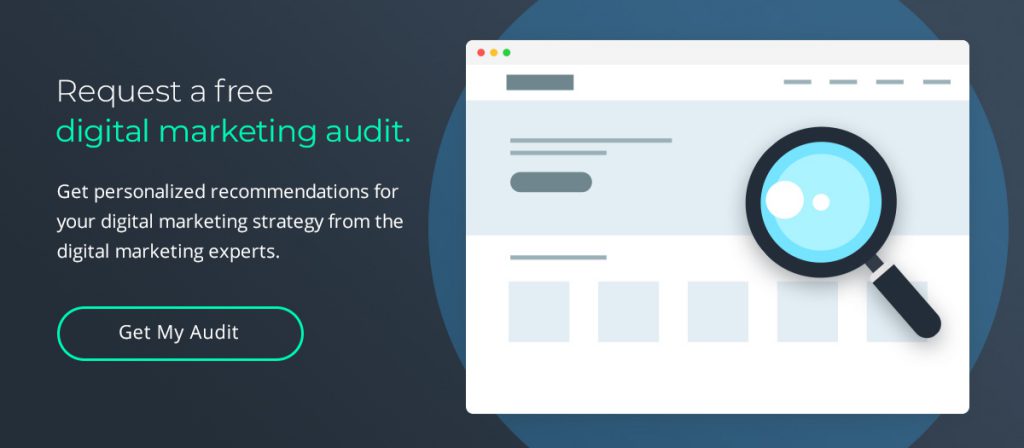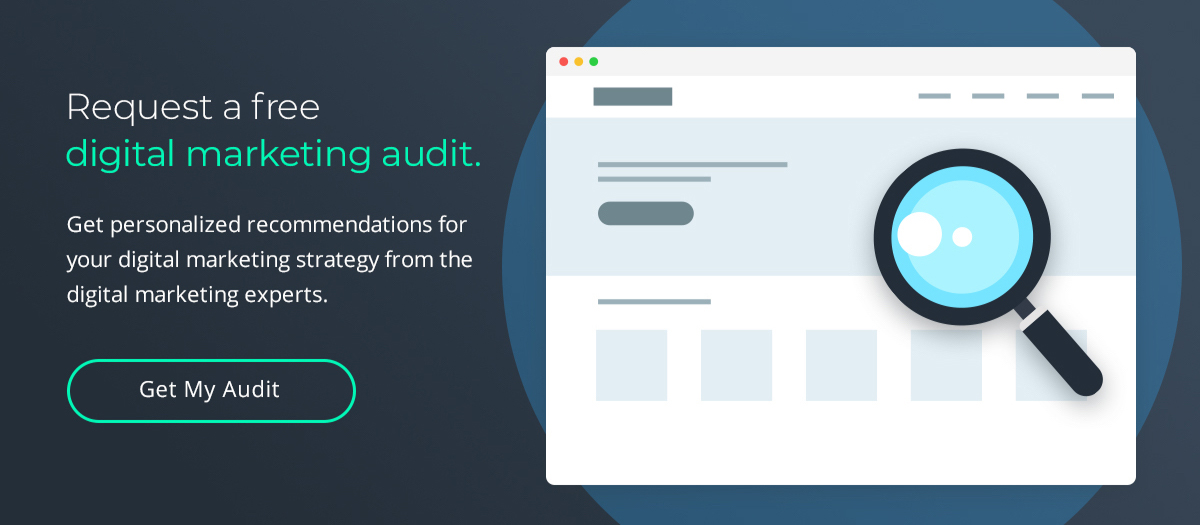 Benefits of Hiring a Marketing Agency
If we're being honest, working with a marketing agency has endless benefits.
Their dedication to helping you make the most out of your marketing efforts will help you develop and implement a marketing strategy that will grow your business.
While arguably the biggest benefit to hiring a marketing agency is finally freeing up your time to focus on building the business in other ways you're more of an expert in, there are some other incredible benefits and enhancements an agency can bring to your current marketing efforts.
You Gain a Team of Experts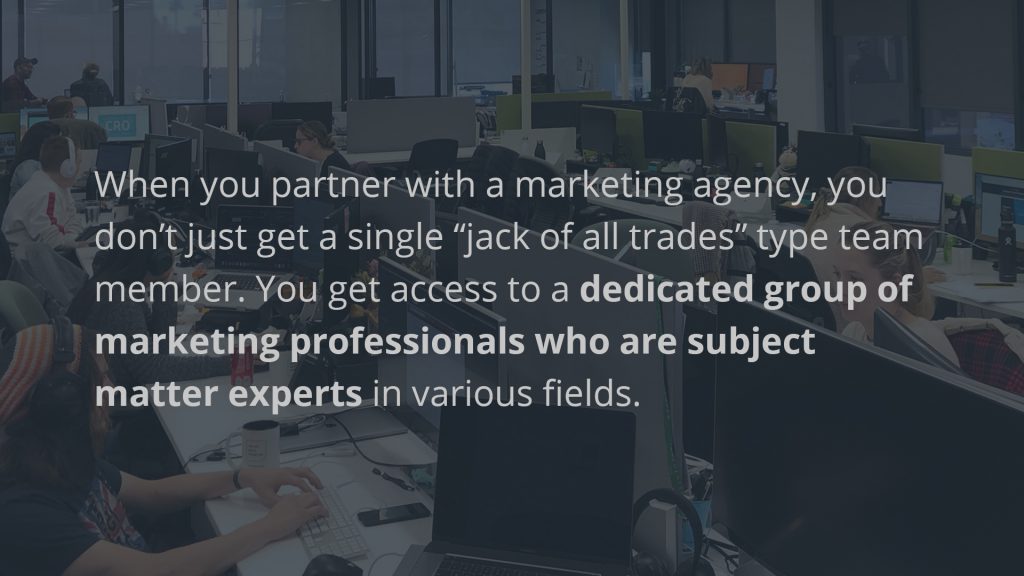 When you bring on a marketing agency, you don't just get a single "jack of all trades" person, as you might if you hire someone to run an in-house team.
Instead, you get access to a dedicated group of marketing professionals who are subject matter experts in various fields, such as content, paid advertising, social media, design, digital marketing, and more.
The team of experts and knowledge bank a marketing agency offers can then help you grow in all areas, across multiple marketing channels rather than just one, and multiply your reach.
Save On Cost
While many businesses block the move to hire a marketing agency because of the cost, it could actually be better for your marketing budget.
Remember all those experts we mentioned above? Recruiting and hiring them could cost you a fortune. But you can get an entire team of marketing experts dedicated to your mission at a fraction of the cost of hiring a single employee.
Instead of spending a large portion of your budget and other resources hiring an in-house marketing team, made up of multiple salaried employees, outsourcing your marketing efforts could save you time and money.
Focus on Other Business Initiatives
Having a dedicated team of experts handling all the marketing aspects of your business allows you to focus on other things.
This is one of the key benefits of working with a marketing agency.
As a business owner, you have countless tasks on your to-do list. Turning over marketing to a talented marketing agency you trust can free up your time to focus on other things that will help you grow your business.
When To Hire a Marketing Agency
Okay, so you're sold on the benefits of hiring a marketing agency as your trusted partner in rapid growth and scaling, but when is the best time to bring them on board?
Read on to learn when the most optimal time to partner with a marketing agency is.
You Don't Have Time to Focus on Other Areas of Growth for Your Business
Feeling overworked, tired, or that you don't have the time to focus on the areas of your business that you really want to?
Let a digital marketing agency provide some relief and much-needed help. When you outsource marketing, you can free up your time or your in-house team's time to work on other pressing projects.
The result?
All areas of the business can move forward.
You Aren't Skilled in Digital Marketing
Part of being a good leader is understanding your strengths and your weaknesses and delegating the tasks where you know someone else could do better.
Remember, marketing agencies have experts in all marketing channels from digital marketing strategy to social media marketing.
When you work with an agency, you can tap into those experts!
You'll earn a dedicated team who's skilled and passionate about digital marketing that can help you scale. Plus, you'll have more time to work on the things you're skilled at.
You or Your Team is Overwhelmed with the Current Marketing Workload
If you're still asking, "why hire a marketing agency?" Consider your current marketing team's capacity.
Perhaps you have a small in-house team, but you have too many irons in the fire and don't know how to put them out.
If you or your team is overwhelmed with the current laundry list of things to do, a marketing agency might be your saving grace.
Offload some of the workload, expand what you can do, and reduce burnout.
You Don't Have a Digital Marketing Strategy
If you're not working towards a goal, you're not making progress. Having a marketing strategy is integral to experiencing success and scaling your business.
But you don't have to create it alone. If you don't have a marketing strategy yet or if you feel overwhelmed by the thought of creating one, now is the time to start working with an agency.
Creating a strategy to reach your goals will be one of the first things they do (after getting to know your brand inside and out).
What Type of Agency to Work With
Whether you checked off one or all of the boxes above, you may be beginning to wonder how you'll find the best marketing agency for your business.
Don't jump into business with just anyone—take your time to find an agency that meets at least these three criteria:
One That is a Collaborative Partner
Just because you decide to outsource marketing, doesn't mean you will be removed from the strategy and decision making, or that the marketing will feel disconnected from the rest of your brand.
Rather, your marketing agency should act as an extension of your own internal team. They should act as a collaborative partner and should know your business inside and out.
To determine if an agency works collaboratively with their clients, read testimonials or ask to talk to another client of theirs.
You can also ask the agency what their process looks like and if they will have a dedicated team working on your account.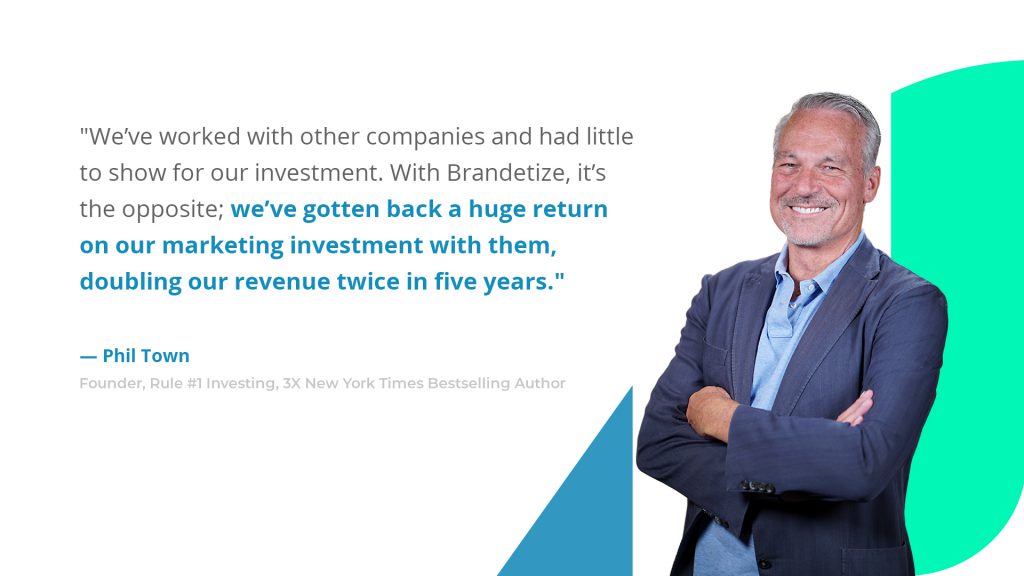 One that Specializes in Helping Businesses Like Yours
It's not a great idea to work with a marketing agency that takes any and all clients. Instead, when looking for the right marketing agency, you'll want one that specializes in working with other companies like yours.
When you work with a marketing agency that's familiar with your industry or the types of products or services you sell, they will already have a solid foundation that can serve as a jumping-off point to help you build a marketing plan to take your business to the next level.
This way, they will be well-positioned to cater to your audience, make your brand stand out, and help you grow in your niche.
One that Prioritizes Best Practices Over Flashy Antics
Flashy antics can be fun, but if your agency doesn't also follow the nitty-gritty best practices, like data-driven content creation, reporting, and technical functionality, you're not going to get very far with them, or your sales prospects.
When looking to partner with a marketing agency, be on the lookout for one that will prioritize the things that actually move the needle while putting their own creative, unique spin on it.
The digital marketing agency you work with should obsess over analytics, work on efficient timelines, and measure results.
Look to ensure these best practices are followed and prioritized first, and then wonder how they can add the fun flashes on top.
Finding the right type of marketing agency can be an overwhelming process if you don't know what to look for or what questions to ask.
So if you're ready to team up with an agency to help with your digital marketing efforts, keep these criteria in mind to help you out, and in turn, help your sales and brand skyrocket.
To start your search on the right foot, let our team of experts perform a free digital marketing audit for your business.
You'll walk away with key, personalized insights to improve your marketing strategy that can lead you to your next achievements. You may even discover that Brandetize is the right fit for your business.