There are a ton of video optimization tools out there that help you to not only discover new ways to optimize your YouTube videos, but also dramatically speed up the process.
But which YouTube optimization tool is best?
Which one will help get you the most content views, leads, and sales?
Let me tell you about TubeBuddy.
Why is Video Optimization Important?
Video optimization can be the cherry on top you need to give your video that little extra nudge it needs to just blow up and even make your content go viral.
Of course, content is everything, so I want to stress that the cream usually rises to the top when it comes to videos on YouTube.
Meaning that quality content comes first, and video optimization is just the icing on the cake.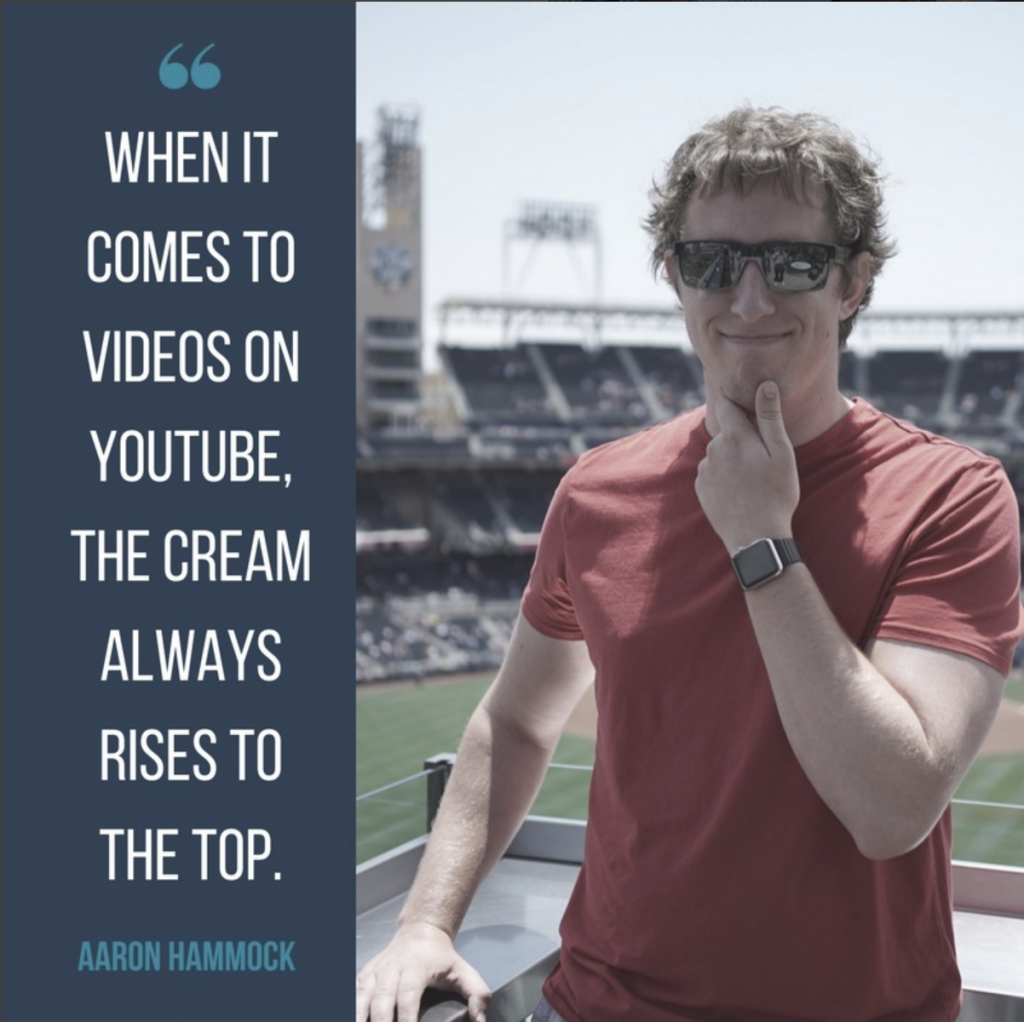 Optimizing your videos correctly and effectively can definitely help you get your channel when your want it to go.
I'm going to give you my 5 key factors to video optimization and how a tool like TubeBuddy can help.

TubeBuddy comes in at 4 different price points: free, $10 a month, $20 a month, and $40 a month, along with some heavy discounts for new and multichannel users.
Most of the tips I'll be giving you today can be done with just the free version alone. You can follow these tips even without using TubeBuddy because they are great video optimization tips in general. So keep reading…
1. Utilize Keyword Explorer
Before you shoot your next video on a particular topic… before you even write your script… you need to first find a keyword that is relevant to your content, has a high level of volume and searches, with a low amount of competition.
TubeBuddy has a great keyword explorer built right into their app that helps you choose which keyword you should target based on these factors.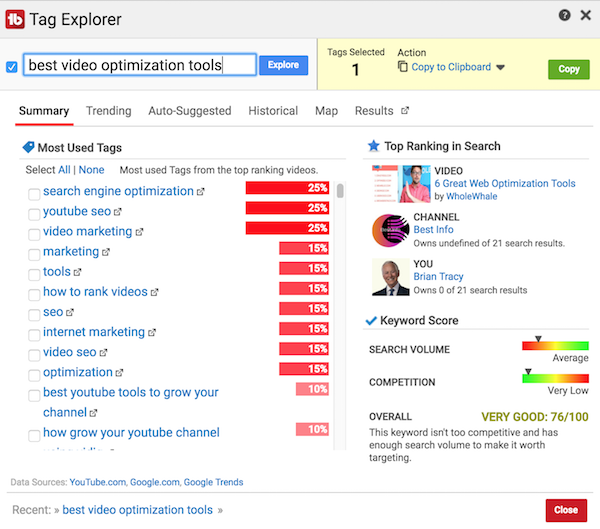 It also gives you suggestions on other possible keyword targets, shows you if your keyword is searched enough, and even how competitive the keyword is.
Thus, you know before you even make the video how good of a chance you stand of ranking on the first page for that keyword.
How to Pick a Good Keyword For Your Video
I should quickly note that a keyword or keyphrase is something you expect someone searching for your video to actually type into the YouTube search bar.
For example, in a video about "YouTube Video Optimization Tools", you wouldn't want to make your keyword "optimization".
A better keyword would be something like, "how to optimize videos for youtube" or, "best video optimization tools".
It's much easier to rank for a keyword the more niche it is, rather than being generic.
2. Video Length Matters
Now that you have your keyword selected, you need to make sure your video is the right length.
There's a ton of opinions out there on what an appropriate length of time a YouTube video should be…
The best video length we've found is 5-10 minutes long.
That's your sweet spot.
The shorter your videos, the less likely YouTube's algorithm will rank you on the first page, and the longer your videos the more likely people will not watch until the end of your videos.
3. Your Video Tags Matter
Once you've uploaded your video, you'll want to add tags.
TubeBuddy is great here, since you can auto-add plenty of suggested keywords that are based on the title and your channel as a whole.
You can have up to 500 characters worth of tags. I recommend using every single one of them, just make sure that they are all relevant to your video.
Note that generally speaking the top 3 tags are the ones the YouTube algorithm considers to be the most important so they should be ones you want to rank for the most.
This is another area where TubeBuddy can help you out. They have a tool that not only gives you the live top 20 ranking of your video in search results for tags you've added, but also allows you to click a button to reorder your tags based on where they currently rank.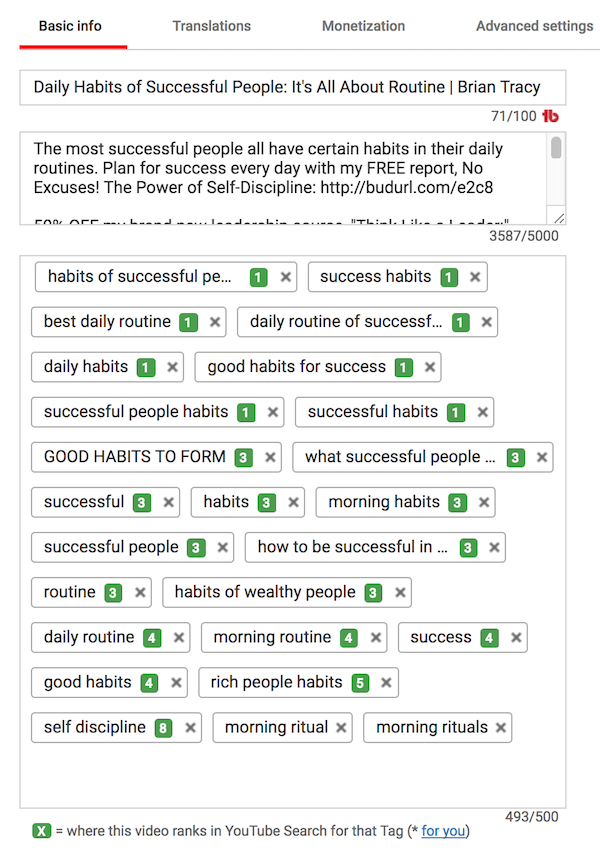 In fact, I definitely recommend checking in on your tags after the first 24/48 hours, to see where they're ranking so you can reorder them, add new tags, and remove old ones.
Do this as much as you can…
In the first 48 hours, first week, and first month.
4. Monitor Engagement Metrics
This one is kind of obvious but there are definitely some tricks you can do that many people uploading to YouTube don't know about.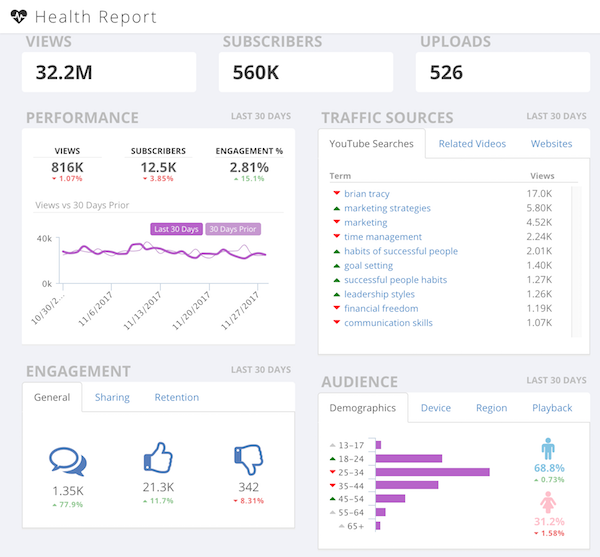 First, engagement within the first 48 hours is the most important.
This is the period in time in which the views, comments, likes, and dislikes you get have the biggest effect.
You really want to be actively responding within the first 24-48 hours.
This will not only get more people responding to you and promoting engagement. It will also encourage people to leave comments.
Second, you can pin one of your own comments as a question or link to more resources so it shows up as the top comment.
Doing this can make it so your viewers are more likely to respond.
Finally, you want to encourage engagement by asking your viewers questions and asking them to like the video.
Engagement is engagement and that's what the algorithm cares about at the end of the day. They want users to interact with your video in some way.
5. Optimize Your Thumbnail Images
The last key factor I want to talk about is thumbnails.
You probably already know about the importance of thumbnails…
But, more important than just the look or style of your thumbnails is the effectiveness of them.
Ask yourself, does your current thumbnail "win" the click.
The fact of the matter is you're competing against everyone else out there on the same topics as you. Whether your video is showing up in search results or in the suggested section of someone else's video, you have to make sure that your thumbnails are effective in driving traffic to your channel.
One way to find out the answer to this is by testing different thumbnail styles.
TubeBuddy does have a feature for this.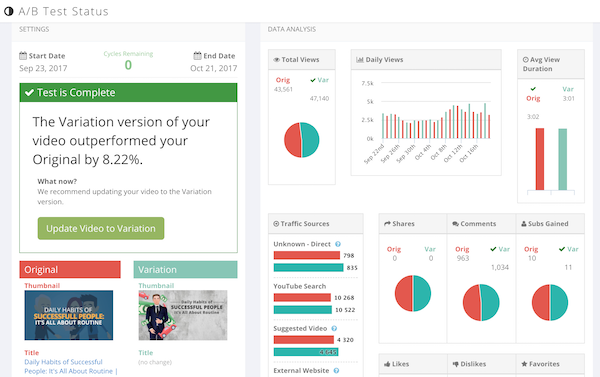 It will automatically switch between the original thumbnail you have and a new variation. You can actually "a/b test" 3 other factors as well including titles, description, and tags, but testing thumbnails definitely has the biggest impact.
I recommend testing things like image, color, font, and copy.
For example, you could have one that is more clickbait versus one that is more keyword heavy.
Keep these five video optimization tips in mind for your next YouTube videos and you'll surely see immediate results when it comes to your channel growth.
Are any of you currently using TubeBuddy for video optimization, if so what strategies do you find work best for you? Let me know in the comments below. Take a minute to sign up for our weekly newsletter for more marketing tips.