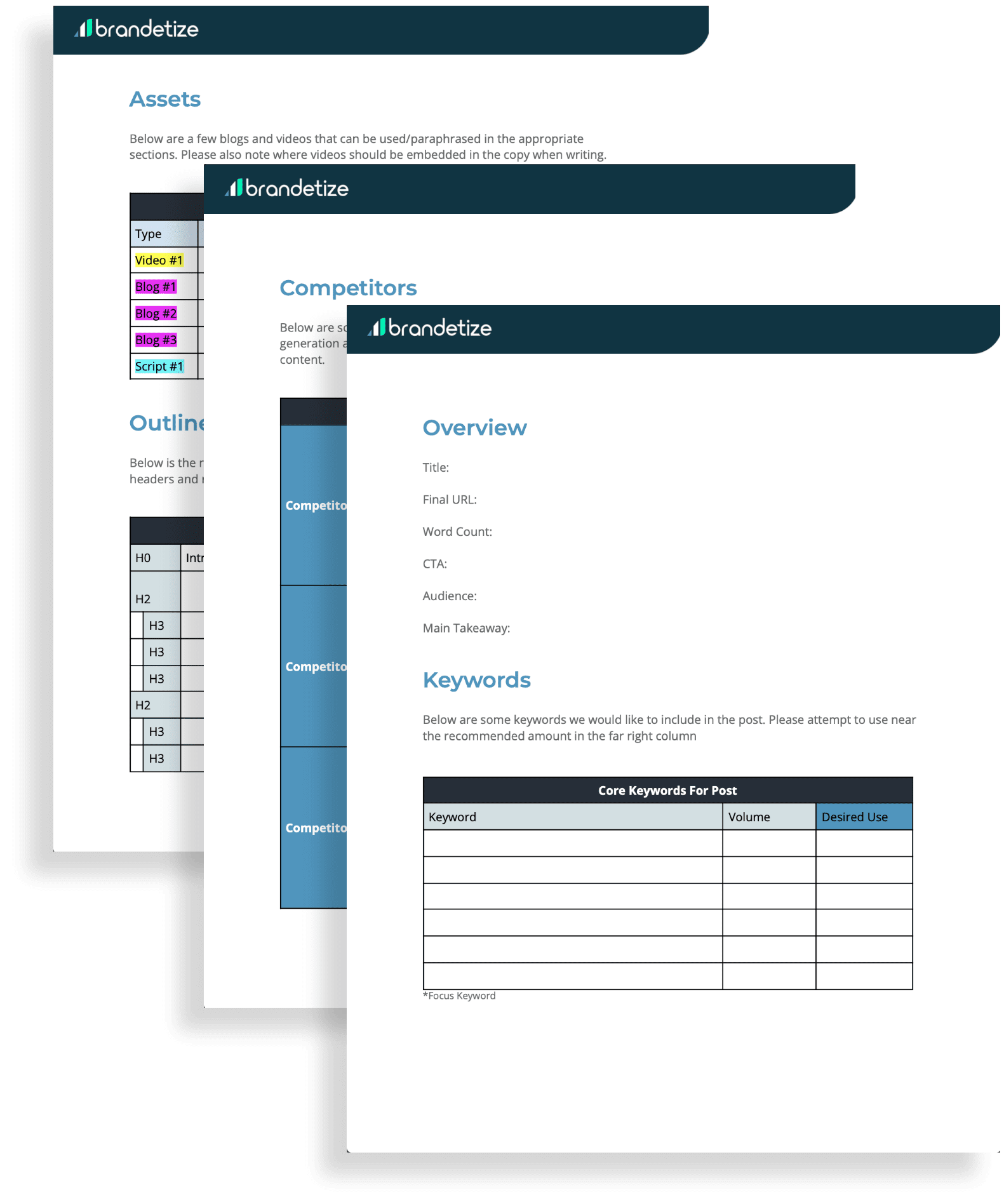 Thank you for downloading the
Blog Outline Template.
We can't wait for you to start creating an efficient and traffic-driving content strategy.
Dive into more of our
marketing resources.
Sign up to our weekly newsletter and see what we are up to!

Your Progress
Tell us a little more
about you...
Please enter your name and email below.
No thanks, I don't need more traffic.